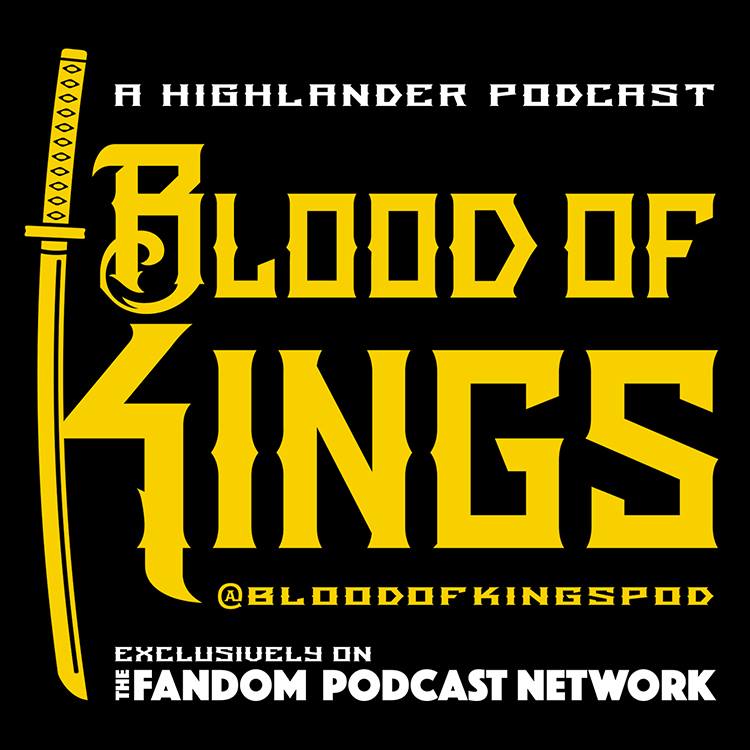 Blood of Kings 099: HIGHLANDER: THE SOURCE (2007): Retrospective with Special Guest: JOHN MOSBY!

"The world is falling into chaos. As he roams a crumbling city, Duncan MacLeod, the Highlander, remembers happier times before the love of his life left... Hopeless and alone, MacLeod finds his way to a band of immortal companions, including his mysterious friend Methos, and a mortal, Watcher Joe Dawson. Together this small group sets out on a quest to find the origin of the first Immortal and The Source of their immortality." Written by Davis & panzer Productions
You knew it was coming! Your Blood of Kings Highlander Podcast hosts Kevin and Norman were going to cover Highlander: The Source eventually! It's probably unanimous, Highlander fans will probably all agree that Highlander The Source is the least favorite Highlander movie out there. Its not the movie that fans wanted to see from the last Highlander movie staring Duncan McLeod.
Kevin and Norman wanted to get an expert to help tackle this movie retrospective of Highlander: The Source. So they drafted the help of author and fellow Highlander aficionado JOHN MOSBY, author of "Fearful Symmetry, The Essential Guide To All Things Highlander". Kevin and Norman talk to John about his experiences on the set of Highlander: The Source on location in Lithuania, and his interviews of the cast and crew. We dive deep into why we think this movie failed to give Highlander fans what they wanted. No one sets out to make a bad movie, when you watch the special features and behind the scenes on the DVD, its obvious that the filmmakers were trying to make a good movie, but with a new direction. So why didn't it work? Well Kevin, Norman and John do their best to give their opinions to why.   
- Also, in the "Roundtable at Joes" segment, Kevin and Norman ask John Mosby to give his retrospective on last years Highlander Worldwide TV Show 25th Anniversary Gathering Convention, held at the Crown Plaza Los Angeles, on October 20-23, 2017. John also talks about his experience working on the Highlander short fan film "Highlander: Hans Kirschner", directed by Andrew Modeen, which premiered at the Highlander Worldwide convention.