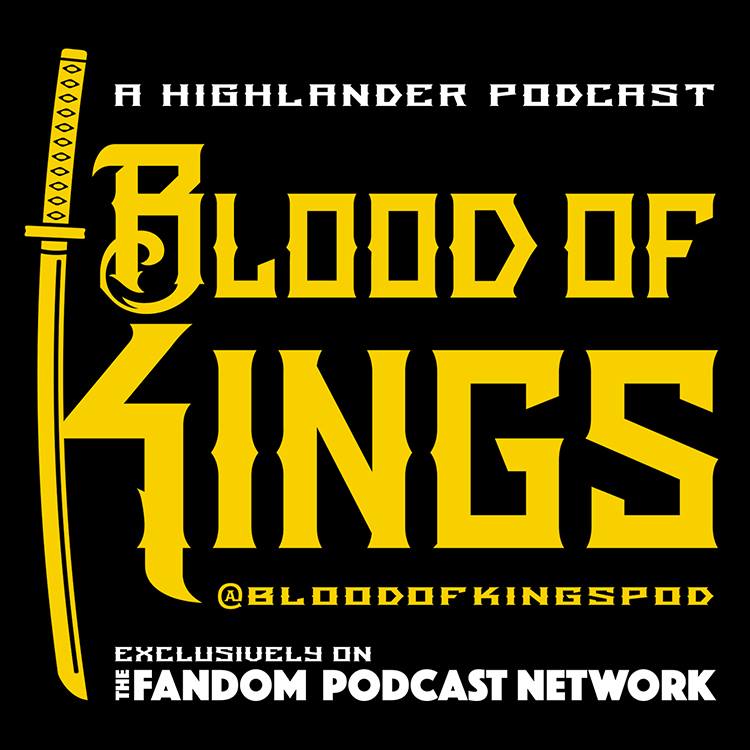 Blood of Kings 108: Highlander Character Profile: DARIUS w/ Special Guest SHAWN DEMPSEY!
Your Blood of Kings host Kevin Reitzel would like to welcome special guest and fellow Highlander aficionado, SHAWN DEMPSEY!
Shawn is a big Highlander fan, and his knowledge of Highlander is extensive. Shawn is also a big supporter of Blood of Kings. Blood of Kings host Kevin Reitzel first met Shawn in person at the 2016 Highlander Lakeland Florida event, during Adrian Paul's Sword Experience as they were paired up as partners. Shawn and Kevin have connected at a few conventions, a chance meeting in Nashville, and at the now famous and wonderful 2017 Highlander TV Show 25th Anniversary Convention in Los Angeles. 
In this special episode of Blood of Kings, Kevin and Shawn do a Highlander Character Profile of fan favorite Darius! The character of Darius was first introduced in the season one episode called "Band of Brothers", which aired February 13th, 1993.
Darius was born in  a nomad's tent somewhere east of the Ural mountains, a foundling raised by Goths. His first death occurred while he led his people into battle against a Germanic horde that attacked his homeland. He was discovered shortly afterward by an Immortal named Ahasuerus the Parthian, a former Persian ruler who taught Darius about his Immortality. He became a powerful Immortal warrior who led his fellow Goths into battle against other tribes. In 1804 while traveling behind the English lines, he met Duncan MacLeod. With this meeting, he forced the young warrior to re-examine his beliefs in the rightness of his convictions about the need and purpose of war. He invited the young Scot back to Paris when his tour of duty was over to learn more.  Join us for this ongoing Highlander Blood of Kings Podcast Character Profile series.
Here are some of the other Highlander topics that Kevin discusses with Shan:
- The origin of Shawn's Highlander Fandom

- Shawn's retrospective of the 25th Anniversary Highlander Worldwide Convention in 2017.

- Shawn's favorite and least favorite Highlander movies & TV episodes.

- Shawn's take on the future of Highlander and the new movie or TV series.

- What are Shawn's OTHER favorite fandoms, movies and TV Shows.
Kevin would like to thank his special guest Shawn Dempsey for being on the Blood of Kings Highlander Podcast, and for being one of the many leaders of Highlander fandom! 
You can find Shawn Dempsey on social media here:
Facebook: https://www.facebook.com/shawn.dempsey.79
Instagram: @sdempsey3
Twitter: @shawndempsey