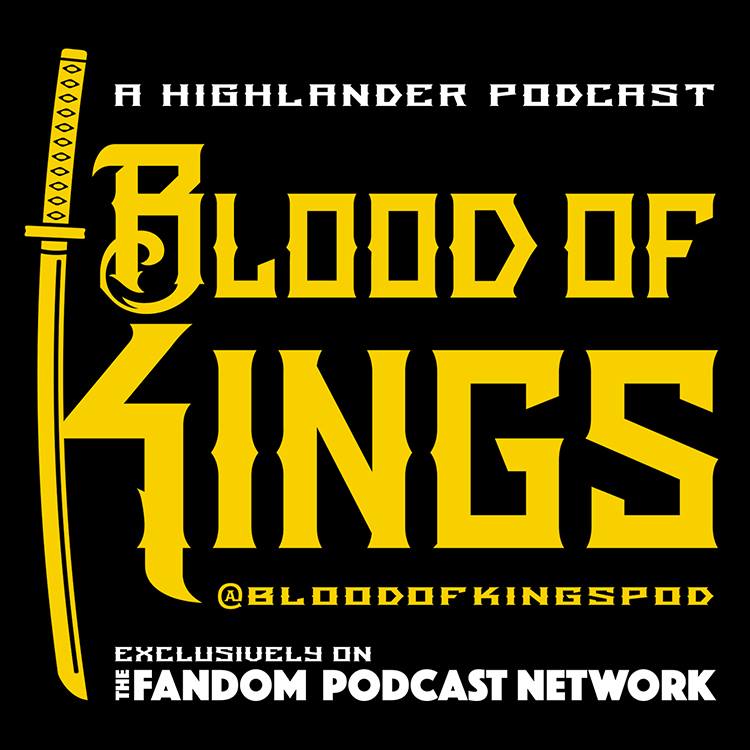 Blood of Kings 098 - The Culloden Trilogy: Forgive Us Our Trespasses Retrospective / Our Culloden Battlefield Memories.
One of the most powerful aspects of the Highlander TV series, are the flashbacks that showcase the early adventures of Duncan, his fiends, and his enemies. As fans, we especially love the flashbacks for the historical impact it had on the immortals that experienced it first hand. One of the most important moment's in Scottish history is the rise of the Jacobite rebellion and their defeat at the Battle of Culloden, that took place north east of Inverness Scotland, on April 16th, 1746.
- Three pivotal and fan favorite episodes of the Highlander TV series centered their flash back stories around the Battle of Culloden. Your Blood of Kings Highlander Podcast hosts Kevin and Norman call these three episodes, "THE CULLODEN TRILOGY". In the first episode of The Culloden Trilogy Kevin and Norman will discuss the Highlander TV episode FORGIVE US OUR TRESPASSES, and the important subplot history that episode had on the events of The Battle of Culloden. In this episode of the Highlander TV show, the bloody Scottish attempt to put Bonnie Prince Charlie on the English throne in 1746 brings Immortal Steven Keane to seek revenge on Duncan in modern-day Paris. 
- Kevin and Norman also discuss their own Culloden Battlefield Memories. Over the past year both Norman and Kevin have visited Scotland, separately. But they both did take time to visit "Cuil Lodair Culloden", Otherwise known as the Culloden Battlefield Memorial, and visitor center. The Culloden Battlefield Memorial is located just outside of Inverness, Scotland. Visiting the Culloden Visitor Center and Memorial Battlefield is quite sobering, and both Kevin and Norman discuss their personal experiences visiting this historical site. 
- Are there movies based on the Culloden Battle? Kevin and Norman also discuss what TV or theatrical movies if any, were made about the Culloden Battle history. They also discuss a possible upcoming film based on the Culloden Battle and Bonny Prince Charlie. Big name stars are attached to it. The question is, will it ever get made?
- Also, in the "Roundtable at Joes" segment, Kevin and Norman give their Part 3 of 3 Special Retrospective on last years Highlander Worldwide TV Show 25th Anniversary Gathering Convention, Crown Plaza Los Angeles. on October 20-23, 2017.
A sneak peak into the next weeks episode of Blood of Kings!
Blood of Kings 099: HIGHLANDER: THE SOURCE (2007): Retrospective with Special Guest: JOHN MOSBY!