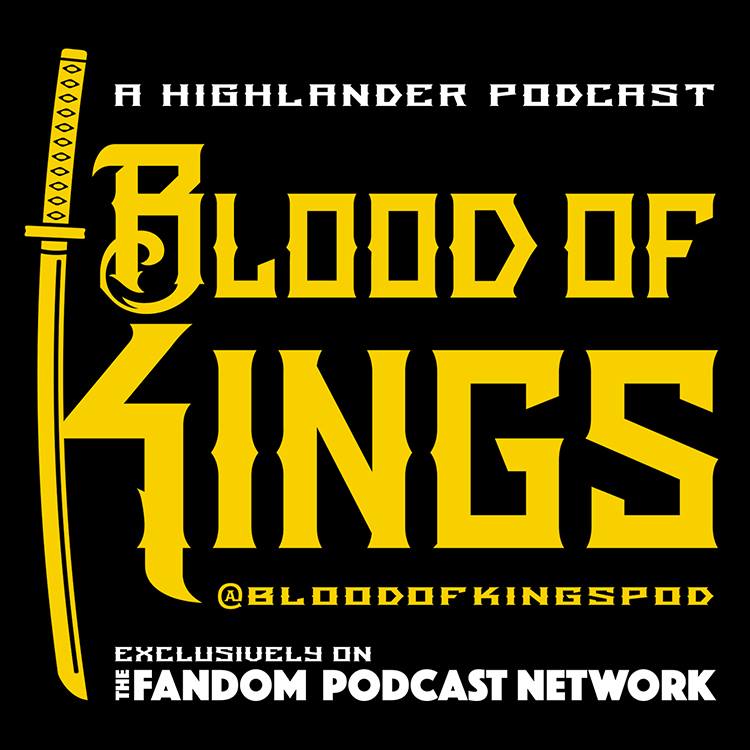 Blood of Kings 110: Highlander Character Profile: CHARLIE DeSALVO w/ Special Guest DAVID WALSH!


Your Blood of Kings host Kevin Reitzel would like to welcome special guest and fellow Highlander aficionado, DAVID WALSH!
David is a big Highlander fan, and his knowledge of Highlander is extensive. David is also a big supporter of Blood of Kings. Blood of Kings host Kevin Reitzel first met David in person at the 2017 Highlander TV Show 25th Anniversary Convention in Los Angeles. Not only do David and Kevin both share a love for Highlander, but are also fellow animal lovers. David is also a writer and contributor to Elizabeth Gracen's (Amanda from the Highlander TV series), Flapper Press web site.
In this special episode of Blood of Kings, Kevin and David do a Highlander Character Profile of the fan favorite mortal on the TV series Charlie DeSalvo! The character of Charlie was first introduced in the season two episode called "Turnabout", which aired October 11th, 1993.
Charlie DeSalvo is played by actor Philip Akin. Charlie is mortal. He is introduced in the third episode of the second season, "Turnabout". Charlie is first introduced as the owner of a martial arts dojo for sale in the city of Seacouver. In this episode, Charlie accepts Duncan MacLeod (Adrian Paul) and Richie Ryan (Stan Kirsch) as members after realizing he is unable to beat MacLeod at martial arts. Charlie appears in twelve episodes, the last being the season four episode "Brothers in Arms", in which he is killed. He is a friend of protagonist Duncan MacLeod and Richie Ryan. Join us for this ongoing Highlander Blood of Kings Podcast Character Profile series.
Here are some the Highlander topics that Kevin discusses with David:
- The origin of David's Highlander Fandom
- David's retrospective of the 25th Anniversary Highlander Worldwide Convention in 2017.

- David's favorite and least favorite Highlander movies & TV episodes.

- David's take on the future of Highlander and the new movie or TV series.
- What are David's OTHER favorite fandoms, movies and TV Shows.
- First impressions of the Charlie DeSalvo.
- How did David feel about Philip Akin's  portrayal of Charlie DeSalvo? 
- Charlie DeSalvo's impact on the Highlander mythology.
- David's Favorite Charlie DeSalvoepisodes.
Kevin would like to thank his special guest David Walsh for being on the Blood of Kings Highlander Podcast, and for being one of the many leaders of Highlander fandom! 
You can find David Walsh on social media here:
David Walsh on Twitter: @Walshman101 / Instagram @david_m_walsh
Blood of Kings Contact Info: