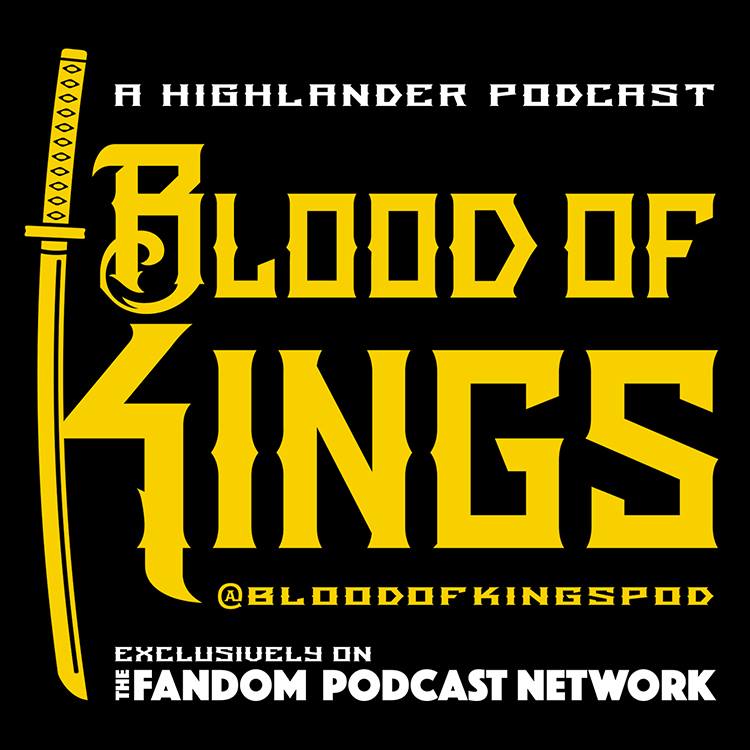 Blood of Kings 093: A Highlander Podcast: Norman's Spain Batallador International Blackfencer Sword Tournament!
- Norman's Sword Tournament In Spain!
On this weeks episode, Kevin interviews his Blood of Kings Highlander Podcast co-host Norman about his recent trip to Spain and his sword fighting tournament participation at the 1st Batallador International Open, that took take place on September 21 to September 23 2018, at the Mora de Rubielos castle, in Spain.
Norman's passion for H.E.M.A. (Historical European Martial Arts), and all kinds of sword fighting, knows no bounds. When Norman had the chance to travel to Spain and compete in a sword tournament, at a historical and very old castle, he jumped at the chance! Norman recounts his tales of exploring Spain with his teachers and fellow sword fighters, and meeting wonderful new friends, and how this became an unforgettable weekend. Norman had the chance to explore parts of Spain, take in the culture and of course live as they do, by sampling their best food and spirits! Norman also dives deep into the actual tournament itself, the 1st Batallador International Open! Kevin and Norman discuss all of the fine festivities, classes and competition this event had to offer.
- Surviving Highlander Character Return Wish List!
Also discussed in this weeks episode, is the Blood Of Kings Facebook Group post that Kevin posted about on which certain surviving characters that we wish would had returned in the TV series or in a movie. Which surviving immortals or mortals do you wish would had returned for another TV episode or movie to flush out their character a bit more or how they're relationship with Duncan or Connor or others could have evolved? Kevin and Norman make their suggestions and read the comments from fans about this fascinating topic.
Blood of Kings Contact Info:
Blood of Kings Highlander Fandom Facebook Group:
https://www.facebook.com/groups/1551389528504825/
You can always find the Blood of Kings Podcast on the Fandom Podcast Network:
• FPN Master Feed: Fpnet.podbean.com 
• Blood Of Kings Master Feed: https://fpnet.podbean.com/category/blood-of-kings/
• FPNet is on the Podbean app
• Fandom Podcast Network on: iTunes, Stitcher, Podbean, & Google Play
• Instagram: FandomPodcastNetwork & BloodOfKingsPodcast 
• Facebook: Blood of Kings: A Highlander Fandom Group
• Facebook: Blood of Kings: A Highlander CCG (Collectible Card Game) Page
You can contact us directly here:
Email: BloodOfKingsPodcast@gmail.com
Twitter: @BloodOfKingsPod
Instagram: @BloodOfKingsPodcast
Kevin on Twitter & Instagram: @spartan_phoenix
Norman on Twitter: @zocalocast / Instagram @zocalocast 
Mike on Twitter: @Immortalcimoli
Tee Public Store:
To get your own Blood of Kings T-shirts and other apparel, please visit our Blood of Kings store on Tee Public here: https://www.teepublic.com/user/fandompodcastnetwork
iTunes: 
Please leave us a review on iTunes so new fans can find us easier. Search FANDOM PODCAST Network on iTunes, and leave a review for Blood of Kings. We LOVE 5 star reviews of course, but we love feedback in general!
Please listen to our other awesome podcasts on the Fandom Podcast Network:
Master Feed: https://fpnet.podbean.com/
Culture Clash: The FPN Weekly Pop Culture Podcast
https://fpnet.podbean.com/category/culture-clash/
Couch Potato Theater: Our Favorite Movies Podcast
https://fpnet.podbean.com/category/couch-potato-theater/
Time Warp: The Fandom Flashback Podcast
https://fpnet.podbean.com/category/time-warp/
The Endzone: An (Unofficial) NFL Podcast
https://fpnet.podbean.com/category/the-endzone/
Good Evening: An Alfred Hitchcock Podcast
https://fpnet.podbean.com/…/good-evening-an-alfred-hitchcoc…/
DiscoVille: A Star Trek Discovery and The Orville Podcast
https://fpnet.podbean.com/category/discoville
Hair Metal: The Hair Metal Podcast
https://fpnet.podbean.com/category/hair-metal/
TYPE 40: A Doctor Who Podcast
https://fpnet.podbean.com/category/type-40-the-fpnet-doctor-who-podcast/