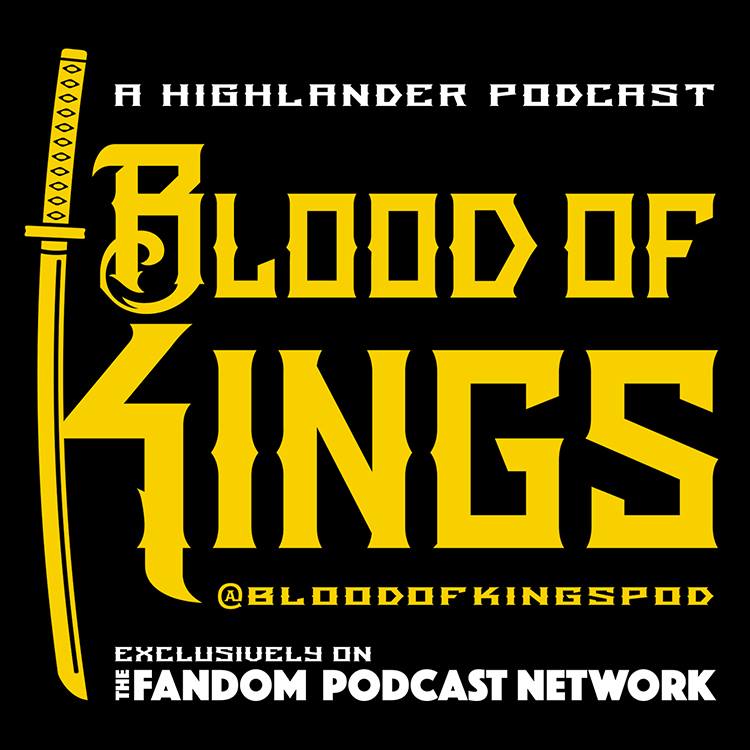 Blood of Kings: A Highlander Podcast
Episode 80: The Fans Have Chosen...The WORST Highlander Episodes!
As Kevin and Norman wrapped up Blood of Kings episodes 78 and 79 regarding their choices for Highlander Season 2's "See It or Skip It" retrospective, Kevin realized there was the opportunity to open up their discussion a little bit wider. So, he posted a poll on the Official Blood of Kings FaceBook Fandom Page and asked all of the Blood of Kings Members what THEIR choices were for the WORST, or as Norm's likes to say, the "LEAST popular" episodes of Highlander. 
Since that poll posting, a spirited debate developed on what may be considered the WORST Highlander episodes. In addition to The Zone & Bad Day In Building A, other nominations were entertained and even expertly debated with the knowledge and passion that only Highlander fans can infuse into something as subjective as these "worst" choices. ALSO...several prominent creatives to the Highlander series, most notably Donna Lettow and directors Richard Martin AND the formidable Clay Borris weighed in on their own choices — much to the surprise and amusement of many!
We hope you enjoy this very fun and spirited episode that celebrates these handful of infamous episodes...what David Abramowitz would probably have labeled "The Stinkers." Enjoy!
You can always find Blood of Kings on:
• Fandom Podcast Network on: iTunes, Stitcher, Podbean, & Google Play
• Instagram: FandomPodcastNetwork & BloodOfKingsPodcast 
• Facebook: Blood of Kings: A Highlander Fandom Group
• Facebook: Blood of Kings: A Highlander CCG (Collectible Card Game) Page
If you would like to contact us directly you can:
• Twitter: @BloodOfKingsPod
• Instagram: @BloodOfKingsPodcast
• Kevin on Twitter & Instagram: @spartan_phoenix
• Norman on Twitter @starfighter1701 and Instagram @socalswordfighter
• Mike on Twitter: @Immortalcimoli
iTunes: Please leave us a review on iTunes so new fans can find us easier. We LOVE 5 star reviews of course, but we love feedback in general!
Please listen to our other awesome podcasts on the Fandom Podcast Network:
Blood of Kings: A Highlander Podcast
Culture Clash: The FPN Weekly Pop Culture Podcast
Couch Potato Theater: The Guilty Pleasure Favorites Podcast
Time Warp: The Fandom Flashback Podcast
The Endzone: An (Unofficial) NFL Podcast
Good Evening: An Alfred Hitchcock Podcast
DiscoVille: A Star Trek Discovery and The Orville Podcast
Hair Metal: The Hair Metal Podcast