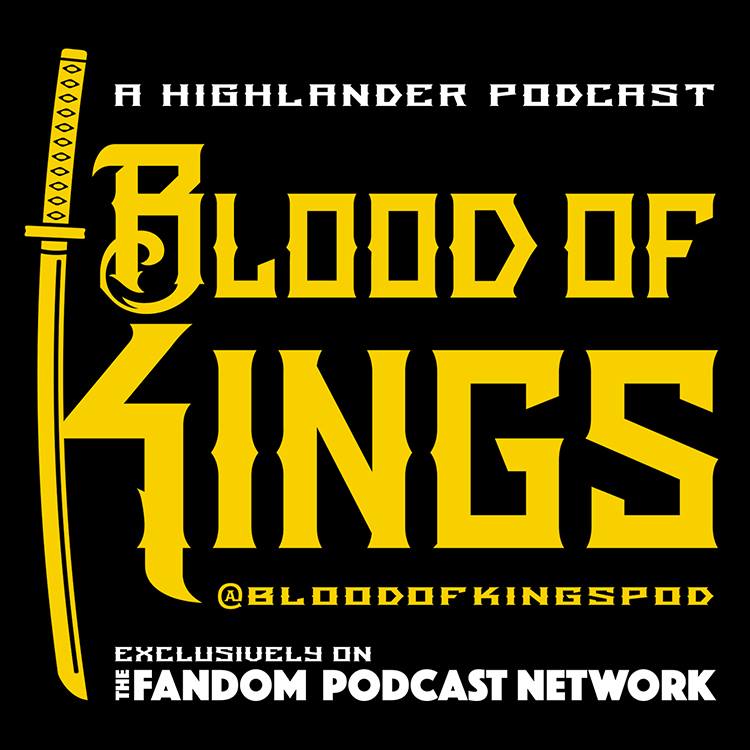 Blood of Kings 103: Interview With Highlander Author JONATHAN MELVILLE!

Your Blood of Kings host Kevin Reitzel would like to welcome special guest, author of his upcoming book on the 1986 Highlander film, Jonathan Melville!!
Jonathan Melville is a big Highlander fan, and his  knowledge of the original 1986 Highlander movie is extensive. In this special episode of Blood of Kings, Kevin interviews Jonathan Melville about his new book about the original 1986 Highlander movie, which he hopefully plans to release towards the end of 2019.
Kevin met up with Jonathan in his hometown of Edinburg Scotland in July of 2018, while Kevin was touring Highlander filming locations. At the time Kevin first interviewed Jonathan about his upcoming book. In this new interview Kevin discusses with Jonathan about the progress of his book, his recent interviews and teases new information that will be included in this awesome new book.
Here are some of the Highlander topics that Kevin discusses with Jonathan:
- The origin of Jonathan's Highlander Fandom

- Jonathan's update on his 1986 Highlander book.
        - How close are you to completing it? When do you expect to release it?
        - Most recent interviews?
        - Any big surprises?
        - What was the most difficult interview to schedule and obtain?
- Jonathan's other favorite Highlander movies, TV episodes, books etc. 
- Jonathan's take on the future of Highlander and the new movie or possible TV series. Does he want it to have the same characters from the original 1986 movie, or take a different approach?
- What are Jonathan's OTHER favorite fandoms, movies and TV Shows.
Kevin would like to thank his special guest Jonathan Melville for being on the Blood Of Kings Highlander Podcast, and for promoting his upcoming book about the original 1986 Highlander movie, here with us! 
You can find Jonathan Melville on social media here:
Jonathan Melville on Social Media: @jon_melville on Twitter and 
Jonathan Melville on Facebook:
https://www.facebook.com/jonathanmelville/?ref=br_rs
Blood of Kings Contact Info:
Kevin Reitzel on Twitter & Instagram: @spartan_phoenix
Blood of Kings Highlander Fandom Facebook Group:
https://www.facebook.com/groups/1551389528504825/
You can always find the Blood of Kings Podcast on the Fandom Podcast Network:
• FPN Master Feed: Fpnet.podbean.com 
• Blood Of Kings Master Feed: https://fpnet.podbean.com/category/blood-of-kings/
• FPNet is on the Podbean app
• Fandom Podcast Network on: iTunes, Stitcher, Podbean, Google Play and Spotify!
• Twitter & Instagram: @BloodOfKingsPod 
• Facebook: Blood of Kings: A Highlander Fandom Group
• Facebook: Blood of Kings: A Highlander CCG (Collectible Card Game) Page
You can contact us directly here:
Email: BloodOfKingsPodcast@gmail.com
Twitter: @BloodOfKingsPod
Instagram: @BloodOfKingsPodcast
Tee Public Store:
To get your own Blood of Kings T-shirts and other apparel, please visit our Blood of Kings store on Tee Public by searching "Fandom Podcast Network".