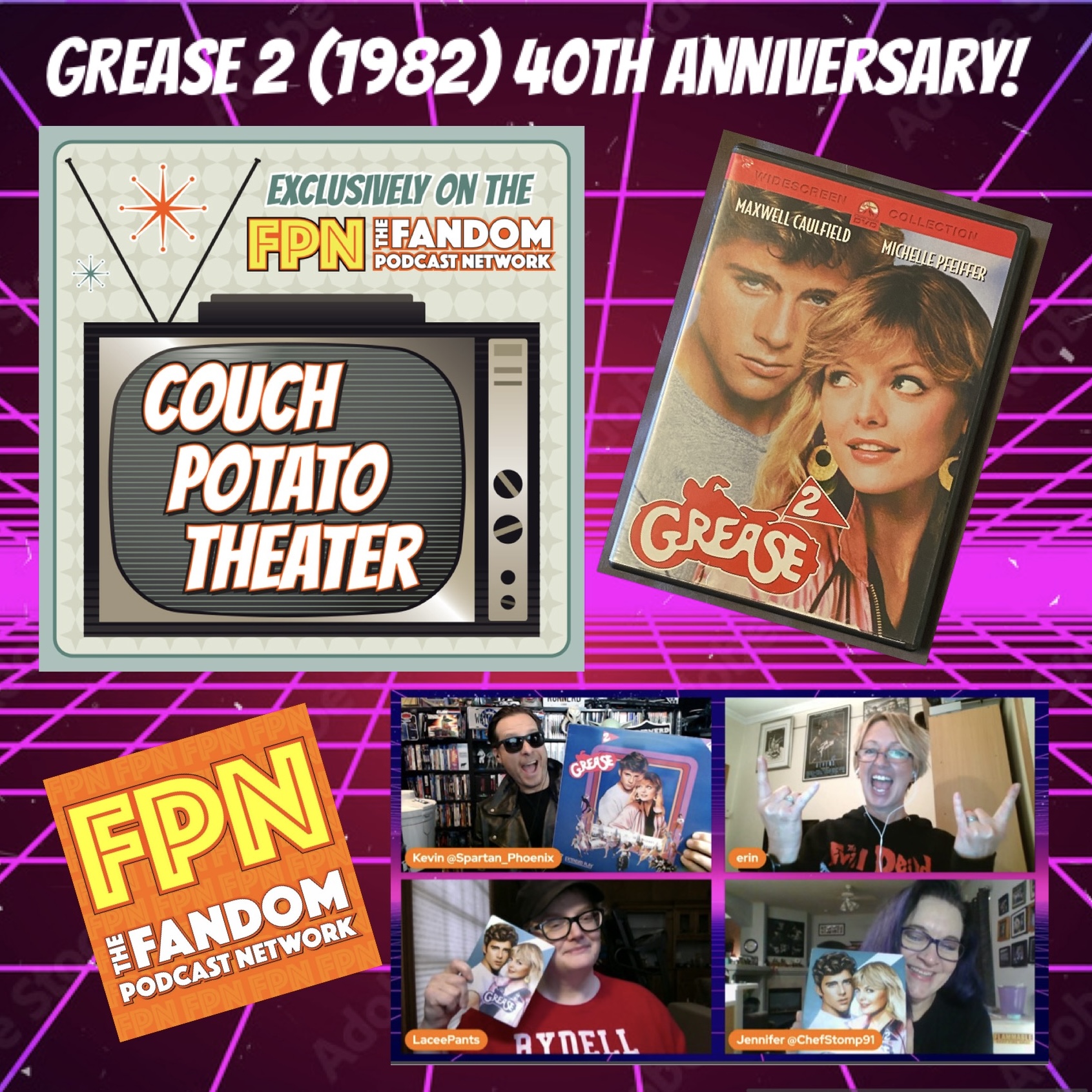 Couch Potato Theater: GREASE 2 (1982) 40th Anniversary!
Welcome to Couch Potato Theater here on the Fandom Podcast Network. On Couch Potato Theater we celebrate our favorite movies! On this episode of Couch Potato Theater, we celebrate the 40th Anniversary of 'Grease 2' (1982).
Watch the video version of this show on the Fandom Podcast Network YouTube channel
https://youtu.be/Va1H-sP-pTU
Grease 2 is a 1982 American musical romantic comedy film and the sequel to the 1978 film Grease. Originally titled More Grease, the film was produced by Allan Carr and Robert Stigwood, and directed and choreographed by Patricia Birch, who also choreographed the first film and the Broadway musical. It takes place two years after the original film's high school graduation at Rydell High School, set in1961–1962 school year, with an almost entirely new cast, led by actors Maxwell Caulfield and Michelle Pfeiffer in her first starring role. Grease 2 was a critical and commercial disaster on its release – but it's since become a cult classic!