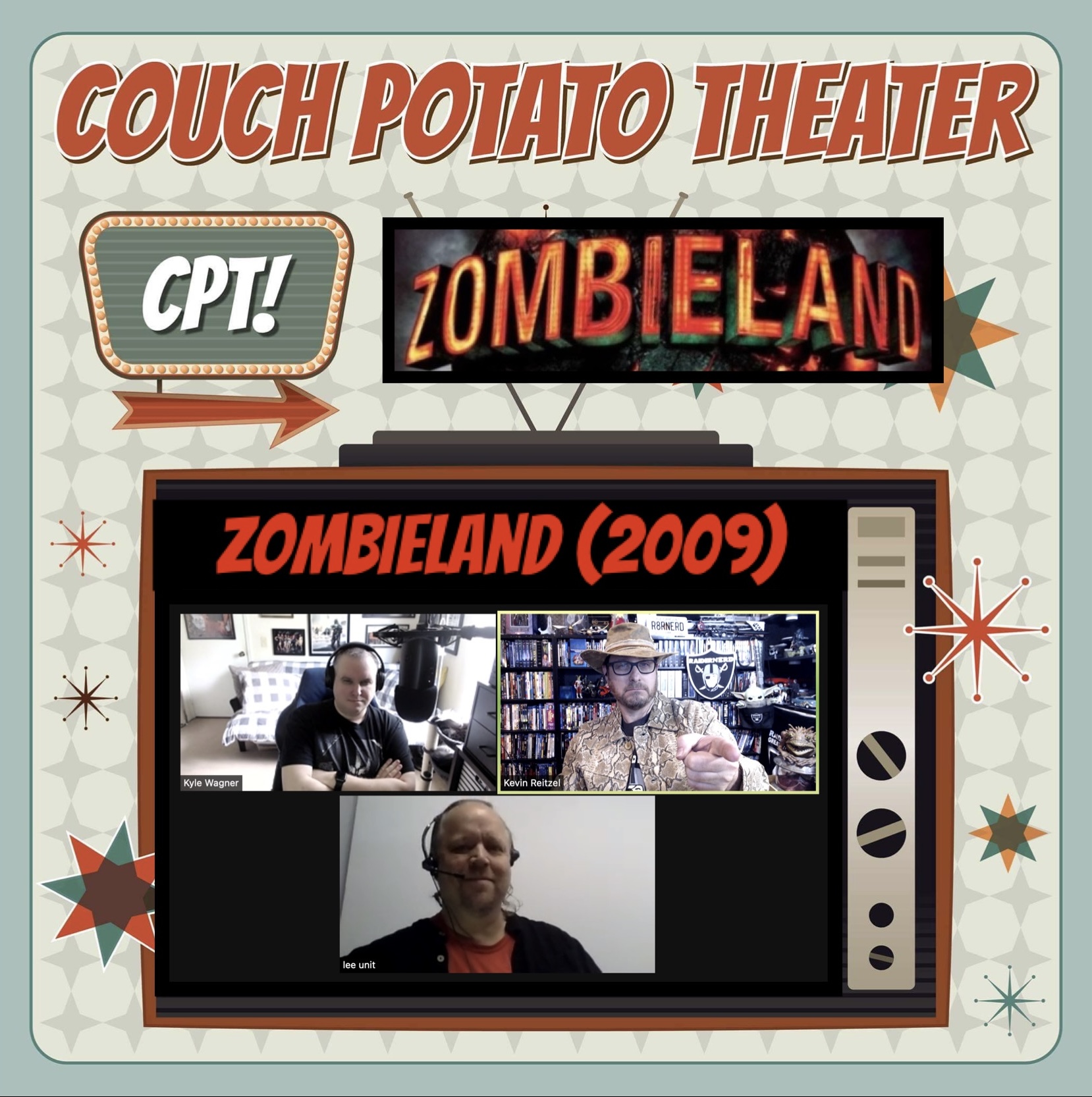 Couch Potato Theater: Zombieland (2009)
On this episode of Couch Potato Theater, your hosts Kevin Reitzel, Kyle Wagner & Lee Fillingsness celebrate Halloween and the zombie classic, Zombieland (2009)!
Zombieland is a 2009 American zombie comedy film directed by Ruben Fleischer in his theatrical debut and written by Rhett Reese and Paul Wernick. The film follows a geeky college student (Jesse Eisenberg) making his way through a post-apocalyptic zombie apocalypse, meeting three strangers (Woody Harrelson, Emma Stone, and Abigail Breslin) along the way and together taking an extended road trip across the Southwestern United States in an attempt to find a sanctuary free from zombies.
Welcome to Couch Potato Theater here on the Fandom Podcast Network. On Couch Potato Theater we celebrate our favorite movies! You may own your favorite movies digitally, or on physical media. However when they air on your cable TV, you love what you are watching so much, you don't get off the couch! And that's the definition of what Couch Potato Theater is all about.