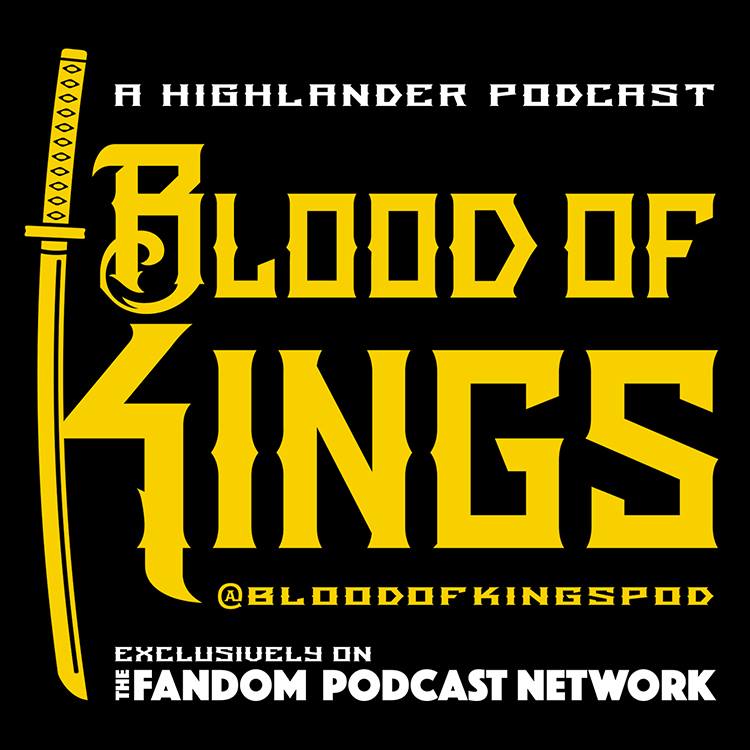 Blood of Kings: A Highlander Podcast
Episode 75: The NEW Highlander TV Series DVD Box Set
On this episode of Blood of Kings, your co-hosts Kevin and Norm celebrate their 75th show...their Diamond Anniversary show if you will, by ringing in a NEW look with a NEW logo and adding a little more shine and sparkle to the Blood of Kings experience as they continue to bring Highlander fans the very best coverage in ALL things Highlander.
Specifically...Kevin and Norm review a very interesting product for this 75th show. On this episode of Blood of Kings, Kevin opens up - on air - his brand new Highlander: The Series DVD boxed set (from VEI / Visual Entertainment Incorporated) and both he and Norm do a review on their very first impressions with this DVD box set straight from the cellophane wrapper and right into the DVD player. Enjoy their coverage on this new product offering and a welcome addition for both new and veteran Highlander fans alike.
You can always find Blood of Kings on:
• Fandom Podcast Network on: iTunes / Stitcher / Podbean / Google Play for Android Users.
• Instagram: FandomPodcastNetwork & BloodOfKingsPodcast 
• Facebook: Blood of Kings: A Highlander Fandom Group
• Facebook: Blood of Kings: A Highlander CCG (Collectible Card Game) Page
If you would like to contact us directly you can:
• Twitter: @BloodOfKingsPod
• Instagram: @BloodOfKingsPodcast
• Kevin on Twitter & Instagram: @spartan_phoenix
• Norman on Twitter @starfighter1701 and Instagram @socalswordfighter
• Mike on Twitter: @Immortalcimoli
Please leave us a review on iTunes so new fans can find us easier. We LOVE 5 star reviews of course, but we love feedback in general!
Please listen to our other awesome podcasts on the Fandom Podcast Network:
Culture Clash: (Weekly Fandom News Podcast)
DiscoVille: The Star Trek Discovery and The Orville Podcast
Blood of Kings: (Highlander Podcast)
Time Warp: (Fandom Spotlight Podcast)
Couch Potato Theater: (Movie Spotlight Podcast)
Good Evening: (Alfred Hitchcock Podcast)
fpnet.podbean.com/category/good-evening-an-alfred-hitchcock-podcast/
The Endzone: (NFL Podcast)