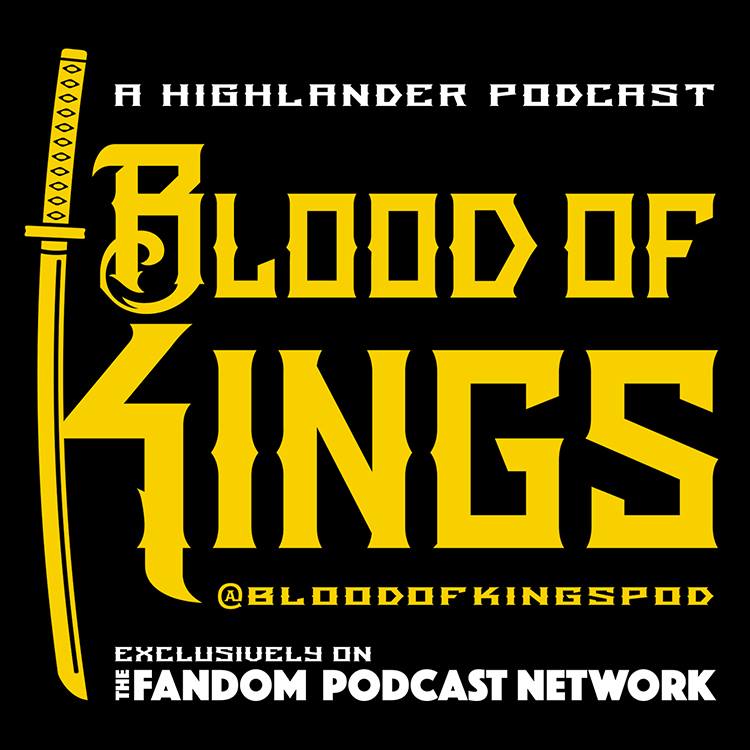 Blood of Kings: A Highlander Podcast
Episode 73: CIMOLI'S CHOICE - The Immortal Cimoli Part Two: The Commentary
Continuing their discussion from Episode 72, both Norman C. Lao and Mike Sellers dive even deeper with a LIVE...well recorded "live" commentary on Highlander: The Series THE IMMORTAL CIMOLI from Season Four.
During the commentary, both Norm and Mike discover so many nuanced and revealing character moments in the development of Danny Cimoli as he learns how to use and abuse his newly discovered immortal ability. Danny just wanted to have his moment in the literal spotlight. However this ignorance and immaturity towards THE GAME strained his relationships with Duncan and Amanda as they tried to give hime the tools and experience necessary to survive the violence of the immortal existence.
Norm and Mike also speculate on why Damon Case really IS NOT a villain and is quite possibly one of the purest "players of The Game" and represents the strictest nature of the rules as we understand them and how they apply to the classic adage of Highlander, "There can be only ONE!"
So please join Norm and Mike for PART TWO of their deep dive examination into the world of THE IMMORTAL CIMOLI.
You can always find Blood of Kings on:
• Fandom Podcast Network on: iTunes / Stitcher / Podbean / Google Play for Android Users.
• Instagram: FandomPodcastNetwork & BloodOfKingsPodcast 
• Facebook: Blood of Kings: A Highlander Fandom Group
• Facebook: Blood of Kings: A Highlander CCG (Collectible Card Game) Page
If you would like to contact us directly you can:
• Twitter: @BloodOfKingsPod
• Instagram: @BloodOfKingsPodcast
• Kevin on Twitter& Instagram: @spartan_phoenix
• Norman on Twitter @starfighter1701 and Instagram @socalswordfighter
• Mike on Twitter: @Immortalcimoli
Please leave us a review on iTunes so new fans can find us easier. We LOVE 5 star reviews of course, but we love feedback in general!
Please listen to our other awesome podcasts on the Fandom Podcast Network:
Culture Clash: (Weekly Fandom News Podcast)
DiscoVille: The Star Trek Discovery and The Orville Podcast
Blood of Kings: (Highlander Podcast)
Time Warp: (Fandom Spotlight Podcast)
Couch Potato Theater: (Movie Spotlight Podcast)
Good Evening: (Alfred Hitchcock Podcast)
fpnet.podbean.com/category/good-evening-an-alfred-hitchcock-podcast/
The Endzone: (NFL Podcast)