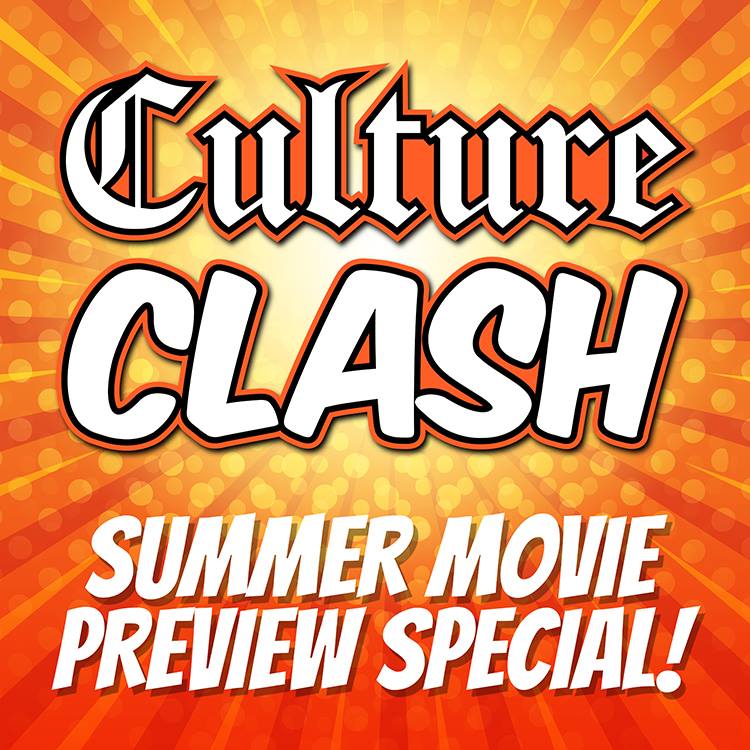 Avengers: Infinity War is here which means so is the Summer Movie season!  Kevin and Kyle sit down for the special edition of Culture Clash to discuss the Summer Movies of 2018 Including
- Deadpool 2
- Solo: A Star Wars Tale
- Jurassic World: Fallen Kingdom
- Tag
- Ant-Man and the Wasp
- Incredibles II
- Ocean's Eight
and so many more.......
Plus we take a quick look ahead to the plethora of films coming out during the fall and holiday season as well.  So grab your popcorn, coke and Junior Mints as we do our best to help you guide the waters of the Summer Movie Season.  Oh and watch out for the Meg in those waters!  
aaaaaaaaaand action! Let's do this Thing!
Fandom Podcast Network Contact Info / How to contact & find us:
- FPNet on Podbean app
- Fandom Podcast Network on: iTunes / Stitcher / Podbean / Google Play
- Facebook: Fandom Podcast Network
- Email: fandompodcastnetwork@gmail.com
- Instagram: FandomPodcastNetwork
- Twitter: @fanpodnetwork
- Kyle on Twitter: @AKyleW Instantgram: Akylefandom
- Kevin on Twitter: @spartan_phoenix & Instagram
Tee Public:
ITunes:
Please leave us a review on iTunes so new fans can find us easier. We LOVE 5 star reviews of course, but we love feedback in general!
Please listen to our other awesome podcasts on the Fandom Podcast Network:
Culture Clash: (Weekly Fandom News Podcast)
DiscoVille: The Star Trek Discovery and The Orville Podcast
Blood of Kings: (Highlander Podcast)
Time Warp: (Fandom Spotlight Podcast)
Couch Potato Theater: (Movie Spotlight Podcast)
Good Evening: (Alfred Hitchcock Podcast)
The Endzone: (NFL Podcast)