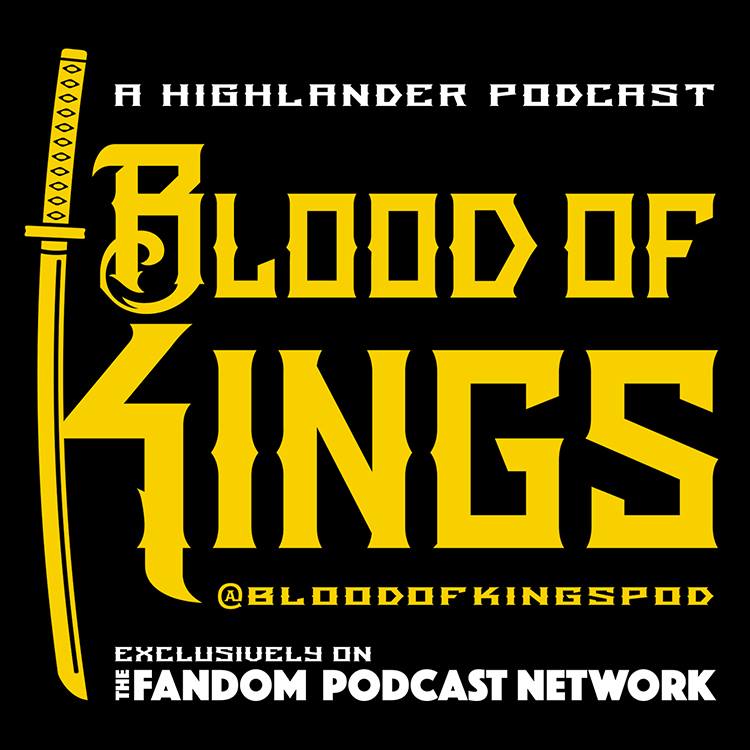 Blood of Kings: A Highlander Podcast
Episode 74: Highlander: The ONLINE Collectible Card Game & #SWORDXP Interviews
Like Kevin and Norm always say at the beginning of each and every Blood of Kings episode, "On this show, we cover all things Highlander..." and this episode is no exception! 
Kevin and Norm are joined by The Immortal Cimoli's biggest fan and editor of Blood of Kings - Mr. Mike Sellers, along with Steven Phillip Rice, to discuss the HIGHLANDER ONLINE CARD GAME. Mike and Steven go in depth in their discussion and cover everything from the history of the collectible card game from 1995, to the first online version of the game that helped keep the fan base alive in the early 2000s, to where you can play the game TODAY with both real and VIRTUAL cards. 
Also, Kevin and Norm had the opportunity to do a very fun and informative interview with #SWORDXP Musketeer Priscilla Manriquez and 2 time Sword XP veteran Tammy Buckner as they recount their adventures from the Lexington Kentucky Sword Experience on March 9th, 2018.
You can always find Blood of Kings on:
• Fandom Podcast Network on: iTunes / Stitcher / Podbean / Google Play for Android Users.
• Instagram: FandomPodcastNetwork & BloodOfKingsPodcast 
• Facebook: Blood of Kings: A Highlander Fandom Group
• Facebook: Blood of Kings: A Highlander CCG (Collectible Card Game) Page
If you would like to contact us directly you can:
• Twitter: @BloodOfKingsPod
• Instagram: @BloodOfKingsPodcast
• Kevin on Twitter& Instagram: @spartan_phoenix
• Norman on Twitter @starfighter1701 and Instagram @socalswordfighter
• Mike on Twitter: @Immortalcimoli
Please leave us a review on iTunes so new fans can find us easier. We LOVE 5 star reviews of course, but we love feedback in general!
Please listen to our other awesome podcasts on the Fandom Podcast Network:
Culture Clash: (Weekly Fandom News Podcast)
DiscoVille: The Star Trek Discovery and The Orville Podcast
Blood of Kings: (Highlander Podcast)
Time Warp: (Fandom Spotlight Podcast)
Couch Potato Theater: (Movie Spotlight Podcast)
Good Evening: (Alfred Hitchcock Podcast)
fpnet.podbean.com/category/good-evening-an-alfred-hitchcock-podcast/
The Endzone: (NFL Podcast)