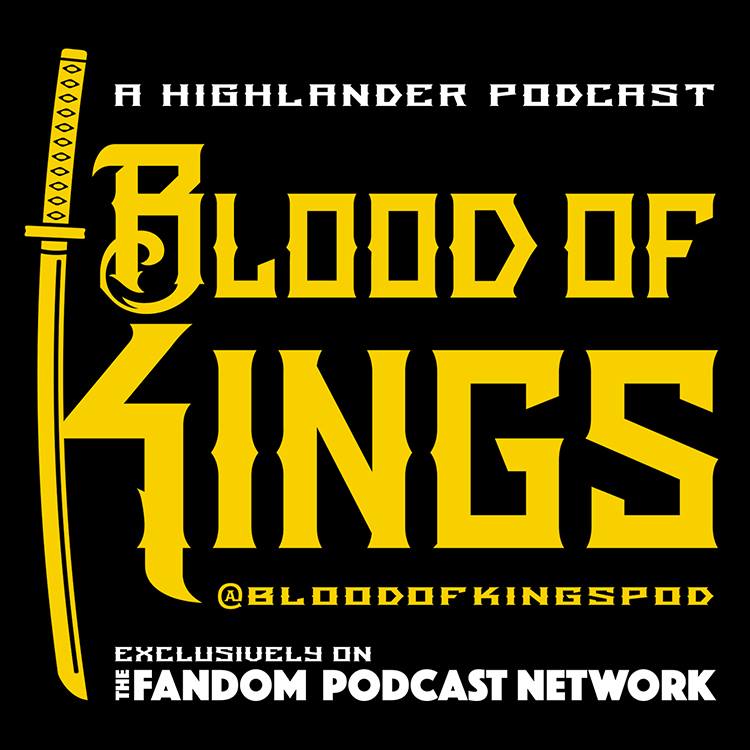 Blood of Kings: A Highlander Podcast
Episode 69: Highlander The Promise - Methos Audio Book
For centuries, they battled the forces of light, murdering, pillaging and terrorizing their way across the globe. Then, through the betrayal of one of their number, the Four Horsemen rode no longer. But before their ultimate end, each was the target of a very personal vendetta striking to the core of the Horsemen's seemingly unbreakable bond. Now the secret history of The Four Horsemen,  Kronos, Silas, Caspian and Methos can finally be revealed...
In 2009 Big Finish Audio released the first season of four audio books on CD of their Highlander series, featuring Adrian Paul reprising his iconic character of Duncan MacLeod. In 2011 a second season of four audio books was released highlighting each of The Four Horsemen, featured in the Highlander TV show. And retuning to voice their iconic characters of The Four Horsemen, the actors who portrayed them, Valentine Pelka (Kronos), Richard Ridings (Silas), Marcus Testory (Caspian) and Peter Wingfield (Methos).
In this special episode of Blood of Kings, we feature a retrospective, and fondly look back at the fourth and final audio book of this series "The Promise" featuring Peter Wingfield as Methos. Written by James Moran, this story catches up with Methos after the events of The Four Horsemen, as he takes his own special revenge on an old immortal, by the name of Dilijan, that not only engineered the demise of the Four Horsemen, but also took the life of Methos one true love, Violetta. However, Methos is bound by "The Promise" he made to his dying Violetta, not to kill Dilijan. So the man once known as "Death", Methos plan of revenge is set in place which leads to a fate worse than death.
So please enjoy this special episode of Blood of Kings: A Highlander Podcast, Highlander The Promise, a Methos Audio Book.
You can always find Blood of Kings on:
• Fandom Podcast Network on: iTunes / Stitcher / Podbean / Google Play for Android Users.
• Instagram: FandomPodcastNetwork & BloodOfKingsPodcast 
• Facebook: Blood of Kings: A Highlander Fandom Group
• Facebook: Blood of Kings: A Highlander CCG (Collectible Card Game) Page
If you would like to contact us directly you can:
• Twitter: @BloodOfKingsPod
• Instagram: @BloodOfKingsPodcast
• Kevin on Twitter& Instagram: @spartan_phoenix
• Norman on Twitter @starfighter1701 and Instagram @socalswordfighter
• Mike on Twitter: @Immortalcimoli