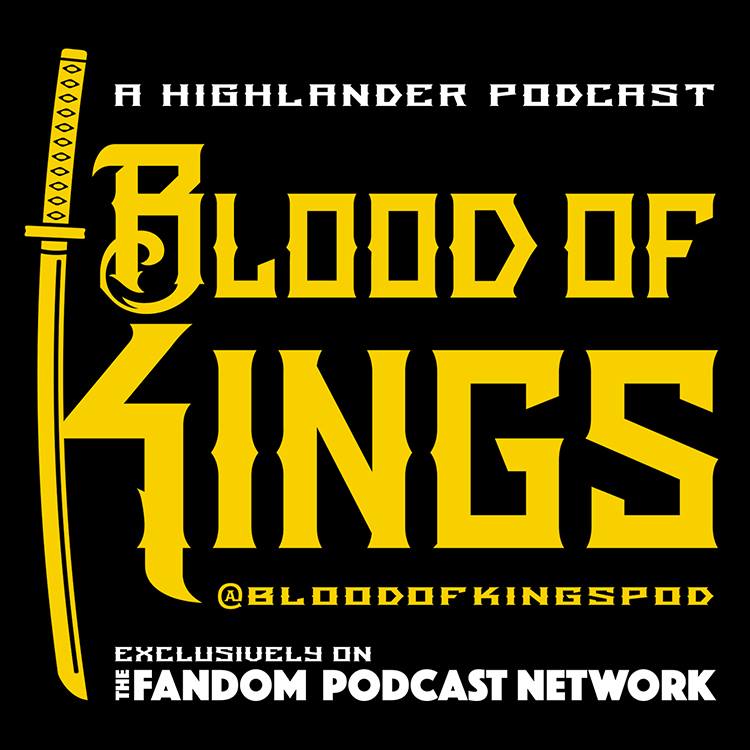 Blood of Kings: A Highlander Podcast
Episode 66: Endgame Reactions "The Fans Have Spoken!"
This episode of Blood of Kings is dedicated to our amazing Blood of Kings Facebook FAMILY that has grown and evolved into something so incredibly special...
Welcome to the THIRD Endgame themed episode..."The Fans Have Spoken!"...recorded because the fan reaction to Blood of Kings Episodes 64 and 65 has been so voluminous and passionate! This reaction show started with a private message that Norm received from Highlander Heart's very own GRANT KEMPSTER, followed up almost immediately by Blood of Kings sister listener SHAN O' CONNOR; both of whom had so much to say and share about their ENDGAME reactions and experiences.
Kevin and Norm "thought" that they were finished with what was supposed to be a standard, two-part deep dive of Highlander: ENDGAME. But the Blood of Kings fans...their passion could not be contained!!! So much so...that Norm decided to open up a REACTIONS THREAD on the official Blood of Kings Facebook page. The results were astounding and had to be recorded for a podcast!
Please join your Blood of Kings team as they continue their "deep dive" study of ENDGAME, the fourth movie of the cult classic Highlander franchise. In this podcast, Kevin and Norm enjoy deconstructing one of the most beloved films in Highlander Cinematic Universe, as ENDGAME also marked the reunion of both Duncan AND Connor MacLeod who were last seen together on the television series premiere episode THE GATHERING...25 years ago.
You can always find Blood of Kings on:
• Fandom Podcast Network on: iTunes / Stitcher / Podbean / Google Play for Android Users.
• Instagram: FandomPodcastNetwork & BloodOfKingsPodcast 
• Facebook: Blood of Kings: A Highlander Fandom Group
• Facebook: Blood of Kings: A Highlander CCG (Collectible Card Game) Page
If you would like to contact us directly you can:
• Twitter: @BloodOfKingsPod
• Instagram: @BloodOfKingsPodcast
• Kevin on Twitter& Instagram: @spartan_phoenix
• Norman on Twitter @starfighter1701 and Instagram @socalswordfighter
• Mike on Twitter: @Immortalcimoli