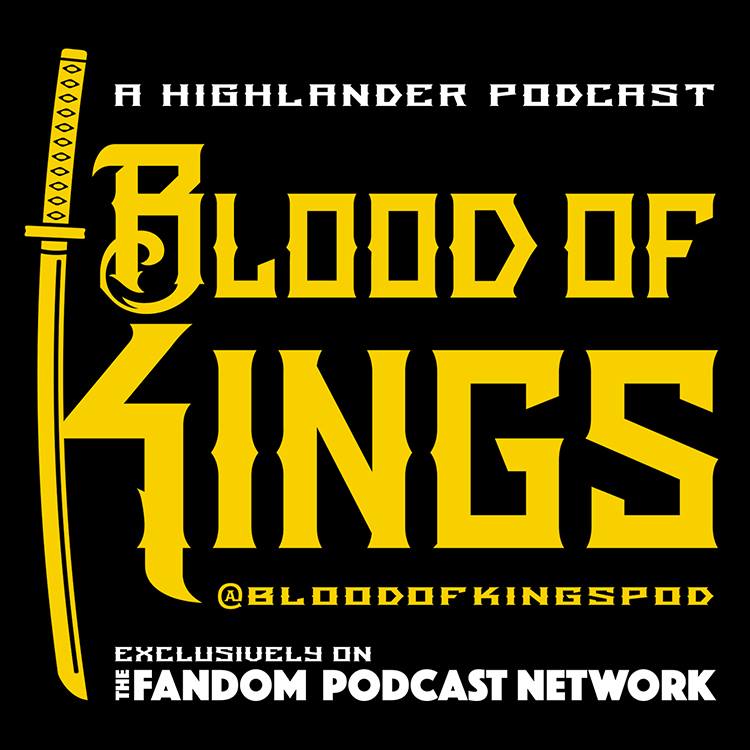 Blood of Kings: A Highlander Podcast
Episode 67: Adrian Paul Interview & #SwordXP Atlanta Recap
Here we are at our final episode dedicated to Highlander ENDGAME. Truth be told, it was because of a very special event that inspired Kevin and Norm to choose ENDGAME as their first podcast theme for the beginning of Blood of Kings Season Three. Kevin attended the Atlanta Sword Experience because it was advertised that a very special choreography FROM Endgame was going to be taught...and "could" be one of THE most memorable sequences in the history of Highlander...the final duel between Duncan and Connor MacLeod.
Kevin also was able to sit down with the Highlander himself ADRIAN PAUL for a fantastic interview on Adrian's ENDGAME memories as he even shared a few details of what is coming up for the #SwordXP. Kevin also had a chance to interview #SwordXP Musketeer extraordinaire Priscilla Manriquez, read a special message with his #SwordXP partner David Edwards and share an incredible Highlander life changing moment with new friend of the show D.J. Stokes.
To get your own Blood of Kings T-shirts and other apparel, please visit our Blood of Kings store on Tee Public here: https://www.teepublic.com/user/fandompodcastnetwork
You can always find Blood of Kings on:
• Fandom Podcast Network on: iTunes / Stitcher / Podbean / Google Play for Android Users.
• Instagram: FandomPodcastNetwork & BloodOfKingsPodcast 
• Facebook: Blood of Kings: A Highlander Fandom Group
• Facebook: Blood of Kings: A Highlander CCG (Collectible Card Game) Page
If you would like to contact us directly you can:
• Twitter: @BloodOfKingsPod
• Instagram: @BloodOfKingsPodcast
• Kevin on Twitter& Instagram: @spartan_phoenix
• Norman on Twitter @starfighter1701 and Instagram @socalswordfighter
• Mike on Twitter: @Immortalcimoli