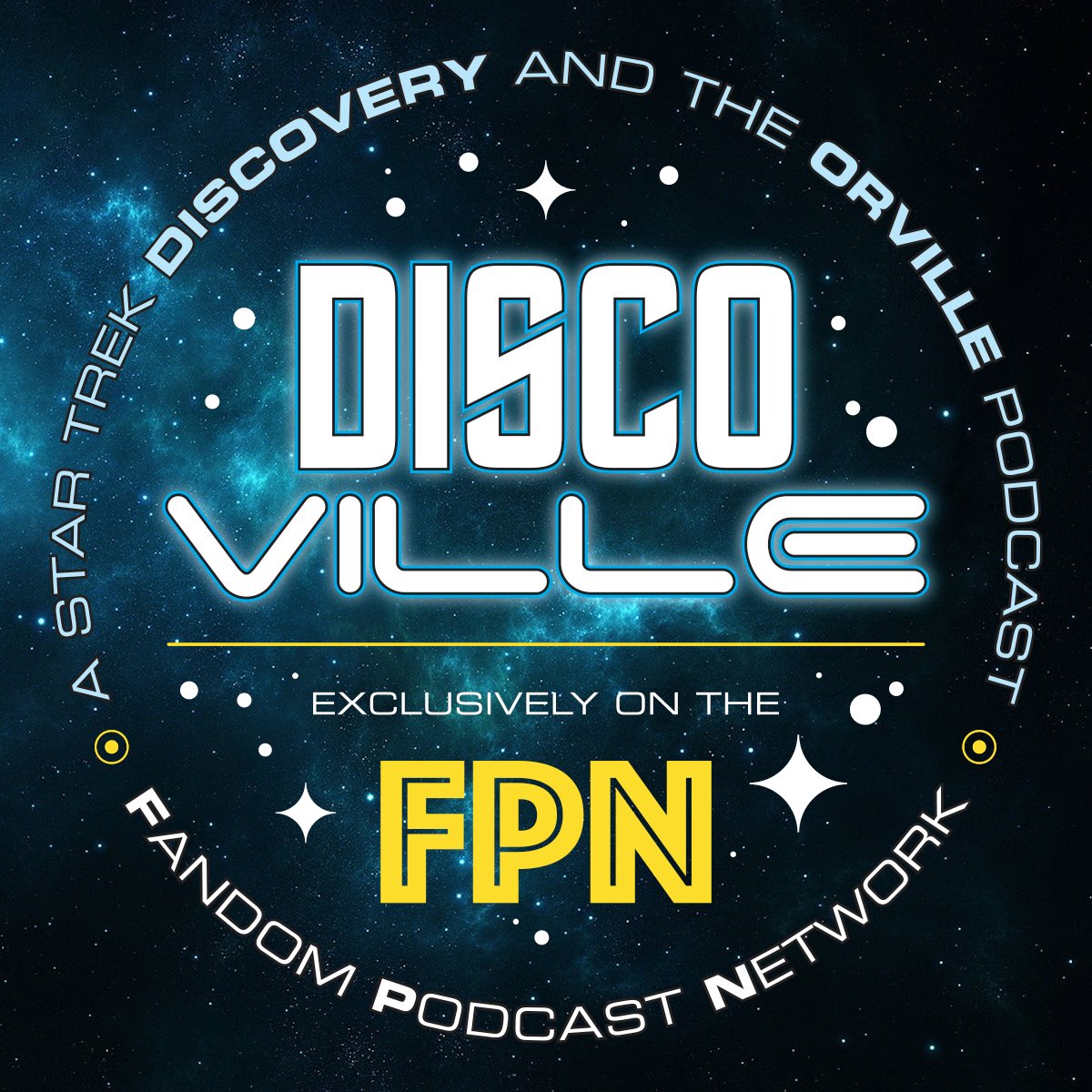 DiscoVille: A Star Trek DISCOVERY and THE ORVILLE Podcast
Episode 17: Where No Series Has Gone Before...
Welcome to DiscoVille where we discuss both Star Trek Discovery and The Orville here on the Fandom Podcast Network. On this show we take an in-depth look at each of these shows and discover that both of them can co-exist in today's fandom...as they introduce us to fresh, new and exciting stories, characters, galactic destinations and so much more!.
On this podcast episode, "Where No Series Has Gone Before...", we discuss the Season 1 Finale of Star Trek DISCOVERY, episode 15: Will You Take My Hand?. In this emotionally filled episode season finale of Star Trek Discovery, we discuss how the crew of Discovery comes full circle, deals with loose ends, and how the crew and the Federation plan to stop the Klingon & Federation war.
We have two very special guest stars to help us discuss this fantastic Star Trek Discovery season finale.  From TREK.FM Postacards from the Edge and EARL GREY, we welcome back to Discoville, Amy Nelson!
We also welcome back, from our Fandom Podcast Network's Orphan Black Culture Clash Specials, Hayley Stoddart!
Because this episode is such a journey...literally a discovery of where these characters have gone, and where they are going, and that road...has been long and seems to be getting even longer. Your Discoville hosts dive deep into this episode's Easter eggs, original series throwback mentions and a particular TOS alumni guest star. In addition, we also discuss what we would like to see in season 2 of Star Trek Discovery. Oh and there is that episode ending exciting and shocking appearance of a very well known an beloved starship. WHAT??? YES!!!
We also activate the Omega 13 where we all choose what scene we would like to re-live or re-write. Then we check in with the Subspace Signals and share our favorite tweets from Star Trek Discovery and The Orville celebrities. This includes a couple of fun Valentines Day Orville Tweet polls!
Don't worry Orville fans! Discoville will return covering Orville episodes again soon. The Discoville podcast will continue with doing a re-watch, starting from the beginning of their season 1, of both Star Trek Discovery and The Orville episodes in the next couple of weeks. We will also be doing weekly character profiles from both Star Trek Discovery and The Orville.
Thanks to everyone out there for tuning in and supporting our show and for making this podcast so incredibly fun to do for all or you. And thank you to our Facebook and Social media followers for sending in so many fantastic questions and comments of which we were able to address several in this show.
You can always find DiscoVille on these subspace channels:
• Fandom Podcast Network on: iTunes / Stitcher / Podbean / Google Play for Android Users.
• Twitter: @DiscoVillePod
• Now on Instagram!: @DiscoVillePod
If you would like to contact us directly you can Hail us through:
• Kevin on Twitter & Instagram: @spartan_phoenix
• Norman on Twitter @starfighter1701 and Instagram @socalswordfighter
• Kyle on Twitter: @AKyleW and Instagram @Akylefandom
• Amy Nelson Twitter @MissAmyNelson
• Hayley Stoddart on Twitter @Trekkie01D 
Please leave us a review on iTunes so new fans can find us easier. Please search for the Fandom Podcast Network on ITunes. We LOVE 5 star reviews of course, but we love feedback in general!