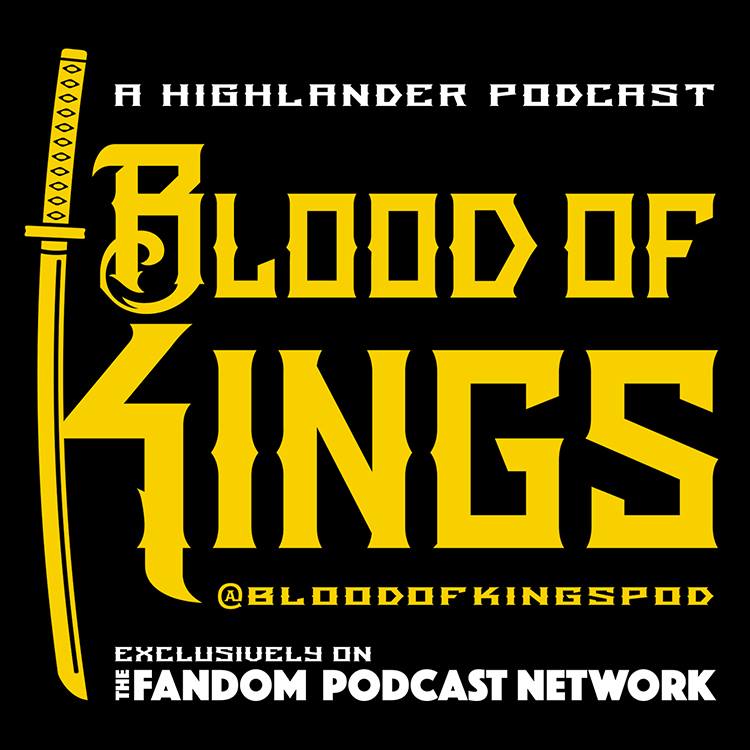 Blood of Kings: A Highlander Podcast
Episode 68: How Can There Ever Be Only One?
On January 28, 2018...one of our newer Blood of Kings Facebook Group members Cleaver Crawford asked a very interesting question to the community...
"I have one question, how can there ever be only one, when new immortals are made everyday when someone new dies?"
This started one of the fastest and most engaging threads that both Kevin and Norm have ever seen on the Blood of Kings community page and inspired some incredibly in-depth and well constructed conversations and theories; some of which go all the way back to the original "alt.tv.highlander" and "Rysher forums" days of yore!
This episode of Blood of Kings is 100% dedicated to this amazing thread and the passion that it stirred up amongst all of the Blood of Kings community of fans who prove to Kevin and Norm time and time again...that this is the absolute best Highlander fanbase out there today!!! Thank you Cleaver Crawford for such an amazing topic for discussion.
You can always find Blood of Kings on:
• Fandom Podcast Network on: iTunes / Stitcher / Podbean / Google Play for Android Users.
• Instagram: FandomPodcastNetwork & BloodOfKingsPodcast 
• Facebook: Blood of Kings: A Highlander Fandom Group
• Facebook: Blood of Kings: A Highlander CCG (Collectible Card Game) Page
If you would like to contact us directly you can:
• Twitter: @BloodOfKingsPod
• Instagram: @BloodOfKingsPodcast
• Kevin on Twitter& Instagram: @spartan_phoenix
• Norman on Twitter @starfighter1701 and Instagram @socalswordfighter
• Mike on Twitter: @Immortalcimoli