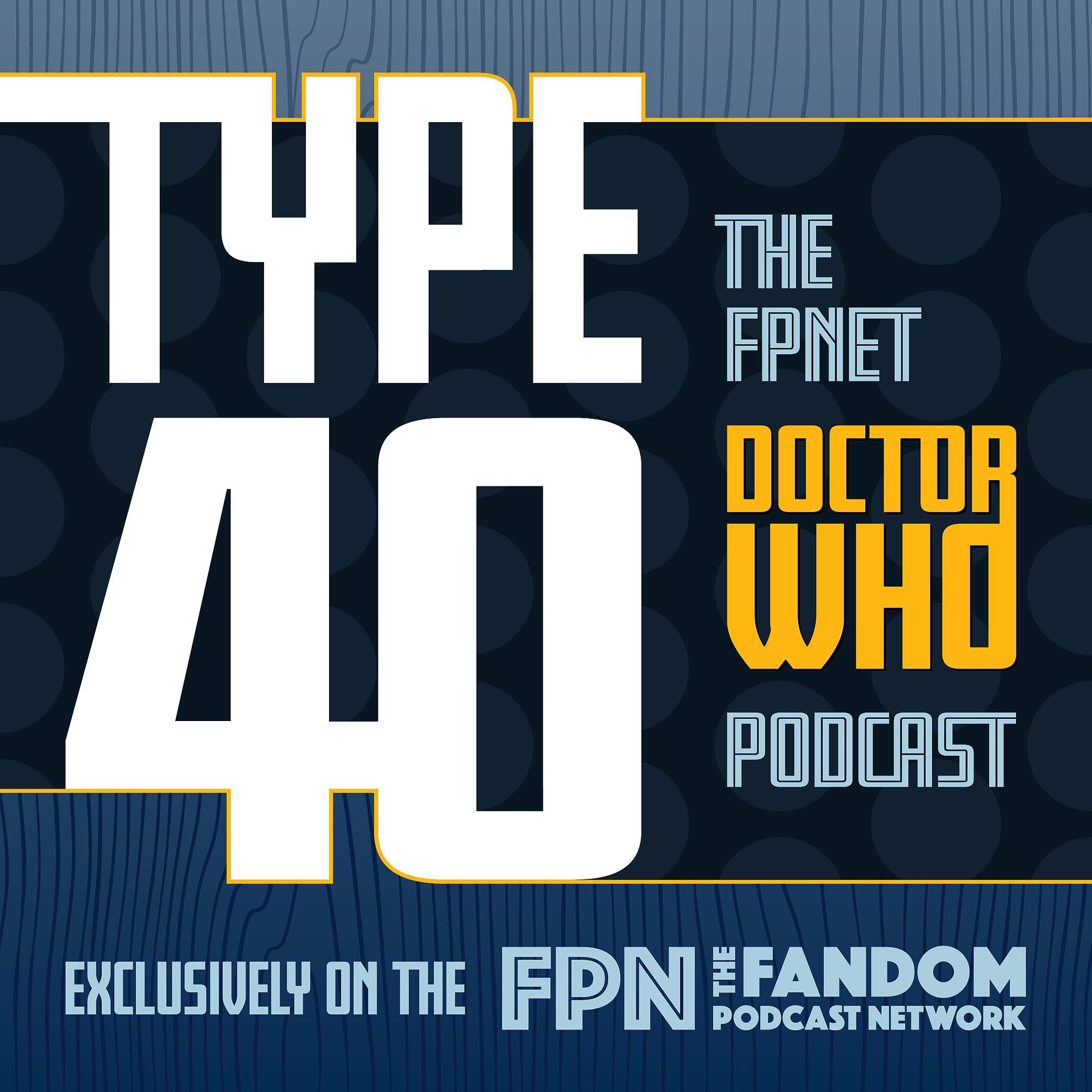 TYPE 40: A Doctor Who Podcast
Episode 12: Eight Legged Geeks
Welcome to TYPE 40: A Doctor Who Podcast here on The Fandom Podcast Network! On this podcast, we will take an in-depth and closer look at this beloved television series that has shaped the landscape of science fiction for over five decades. Continuing our reviews of the newest season and starring Jodie Whittaker as the Doctor.
Time for another spin in the TARDIS as regular hosts Kyle and Dan look at the 4th of the latest series, "Arachnids in the UK". Both claim they're not afraid of spiders, of course! Just in case they're lying the Type 40's scooped up two guests: Marty Hooie's fast with the glass and piece of card method whilst David Hooie insists he can catch any "eight-leg" in his bare hands!!
Yes it's a four man, Doctor Who pod-casting pest-control on the case and ready to share a whole web of thoughts with you. Plus what of those rumours that the Christmas special this year won't be a Christmas special at all? No, we can't promise any actual answers but there's plenty of the usual bite and good humour.
You can always find TYPE 40: A Doctor Who Podcast on:
• The FPNet Master Feed @Fpnet.podbean.com
• FPNet on Podbean app
• Fandom Podcast Network on: iTunes, Stitcher, Podbean, & Google Play
• Instagram: FandomPodcastNetwork & type40drwho
• Facebook: TYPE 40: A Doctor Who Fandom Podcast: https://www.facebook.com/groups/260772444477700/
If you would like to contact us directly you can:
• Email: type40drwho@gmail.com
• Twitter: @type40drwho
• Instagram: @type40drwho
• Norman on Twitter @starfighter1701 and Instagram @socalswordfighter
• Kyle on Twitter @AKyleW Instantgram @Akylefandom
• Dan on Instagram: @danhadley_
TeePublic Store:
Help support the Fandom Podcast Network and wear some of their fantastic original designs and logos on t-shirts, mugs, hats and more from Tee Public Go to: https://www.teepublic.com/user/fandompodcastnetwork or just search Fandom Podcast Network to find our storefront.
iTunes: 
Please search Fandom Podcast Network on iTunes and leave us a review so new fans can find us easier. We LOVE 5 star reviews of course, but we love feedback in general! 
Please listen to our other awesome podcasts on the Fandom Podcast Network:
Master Feed: https://fpnet.podbean.com/
Blood of Kings: A Highlander Podcast
https://fpnet.podbean.com/category/blood-of-kings/
Culture Clash: The FPN Weekly Pop Culture Podcast
https://fpnet.podbean.com/category/culture-clash/
Couch Potato Theater: The Guilty Pleasure Favorites Podcast
https://fpnet.podbean.com/category/couch-potato-theater/
Time Warp: The Fandom Flashback Podcast
https://fpnet.podbean.com/category/time-warp/
The Endzone: An (Unofficial) NFL Podcast
https://fpnet.podbean.com/category/the-endzone/
Good Evening: An Alfred Hitchcock Podcast
https://fpnet.podbean.com/category/good-evening-an-alfred-hitchcock-podcast/
DiscoVille: A Star Trek Discovery and The Orville Podcast
https://fpnet.podbean.com/category/discoville
Hair Metal: The Hair Metal Podcast
https://fpnet.podbean.com/category/hair-metal/
Lethal Mullet: An 80's Action Film Retrospective
https://fpnet.podbean.com/category/lethal-mullet