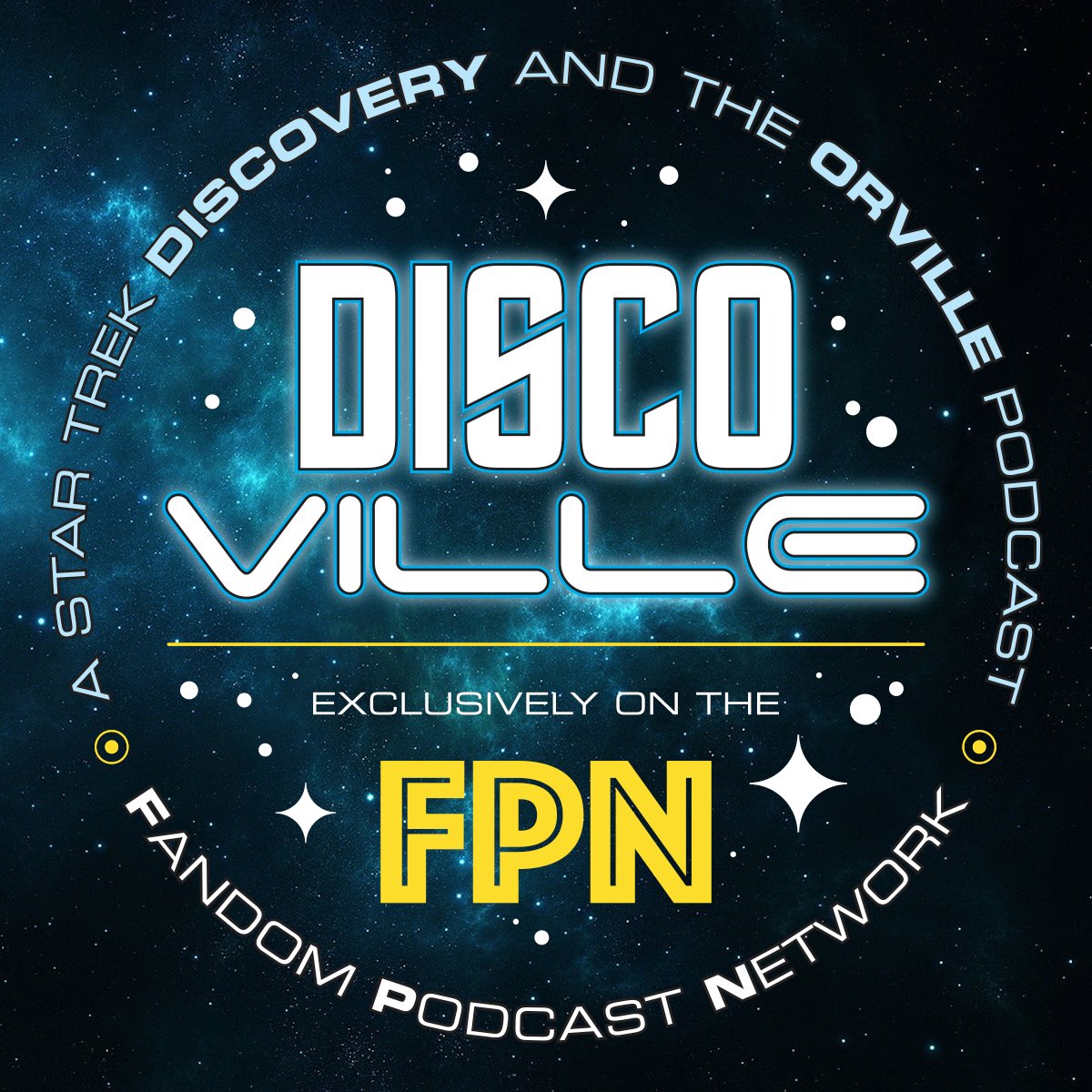 DiscoVille Episode 050: Star Trek Discovery S02 E08 - "If Memory Serves"

Welcome to DiscoVille where we discuss both Star Trek DISCOvery AND The OrVILLE here on the Fandom Podcast Network. On this show we take an in-depth look at each of these shows and discover that both of them can co-exist in today's fandom...as they introduce us to fresh, new and exciting stories, characters, galactic destinations and so much more!
In this weeks monumental 50th episode of DiscoVille Kyle and Hayley head up the crew as Kevin is learning about something call "The Quickening" and Amy is off on a classified Section 31 mission, but no reason to fear because Hayley is our TOS expert and we will be talking just as much TOS as we are Discovery thanks to the events of Discovery Season 02 Episode 08 "If Memory Serves"
We discuss If memory serves in depth and how well it's ties to the original series work (or perhaps not work) and they emotions and memories this episode stirred up as well as learning more about the history of Spock and Burnham and why their relationship is how it is.  
We also discuss how Culber was handled in this episode as he dealt with his return and dealing with things that happened in his "Previous life"
In Subspace Signal's we discuss Anson Mounts comments of hoping to play Pike again one day, the new animated series that is coming to Nickelodeon (and what it might mean for a relationship between CBS and Paramount) and finally we take a look at the upcoming theatrical release of the DS9 Documentary What We Left Behind.
Plus it is our 50th show and we want to thank all of you for listening and your support!
with that
Hailing frequencies are now open.........
Fandom Podcast Network Contact Info / How to contact & find us:
- FPNet on Podbean app
- Fandom Podcast Network on: iTunes / Stitcher / Podbean / Google Play / Spotify
- Facebook: Fandom Podcast Network
- Email: fandompodcastnetwork@gmail.com
- Instagram: FandomPodcastNetwork 
- Twitter: @fanpodnetwork
- Kyle on Twitter: @AKyleW / Instagram: Akylefandom
- Kevin on Twitter & Instagram: @spartan_phoenix 
- Amy on Twitter @MissAmyNelson
- Hayley on Twitter @trekkie01D
Tee Public:
iTunes: 
Please leave us a review on iTunes so new fans can find us easier. We LOVE 5 star reviews of course, but we love feedback in general!
Please listen to our other awesome podcasts on the Fandom Podcast Network:
Blood of Kings: A Highlander Podcast
Culture Clash: The FPN Weekly Pop Culture Podcast
Couch Potato Theater: The Guilty Pleasure Favorites Podcast
Time Warp: The Fandom Flashback Podcast
The Endzone: An (Unofficial) NFL Podcast
Good Evening: An Alfred Hitchcock Podcast
DiscoVille: A Star Trek Discovery and The Orville Podcast
Hair Metal: The Hair Metal Podcast