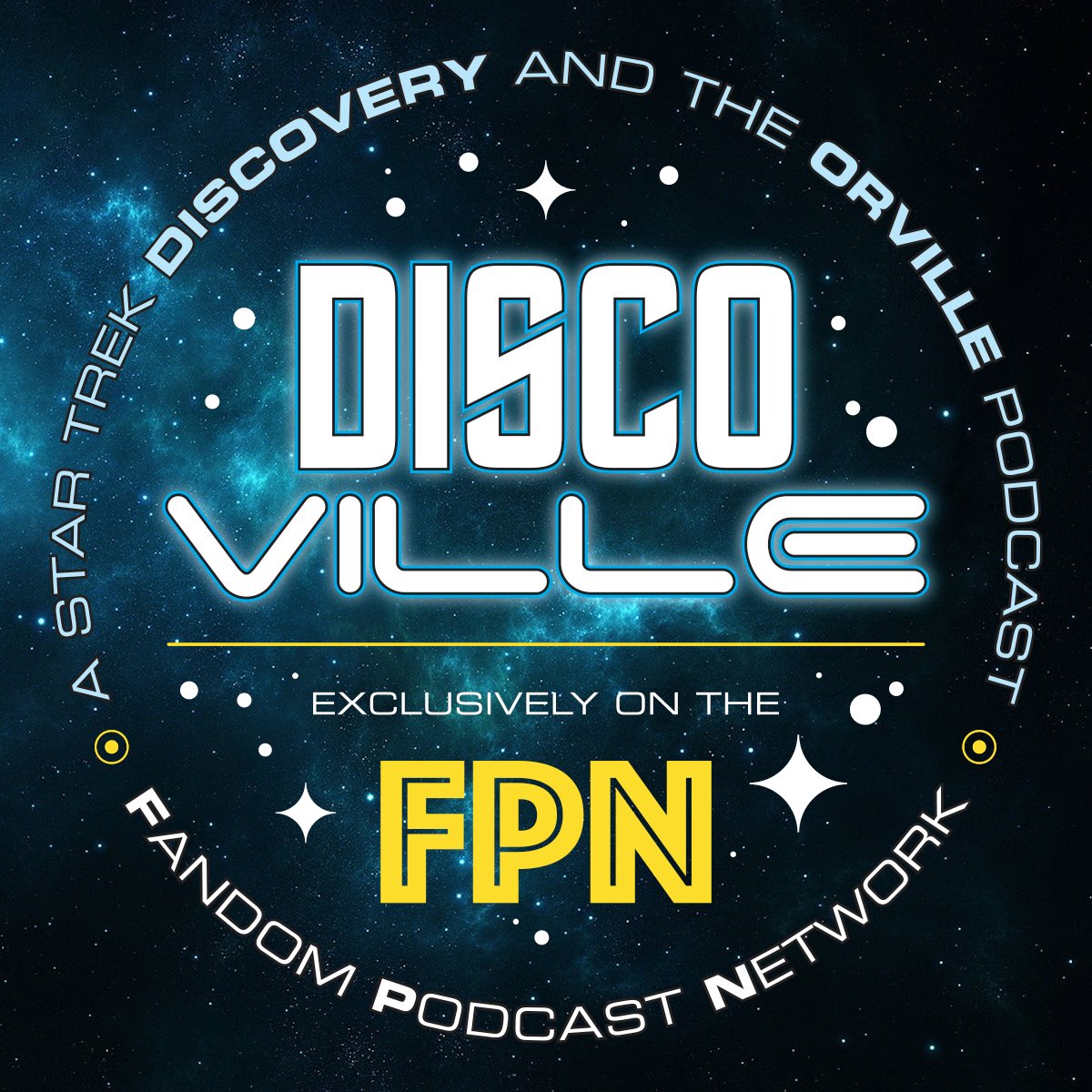 DiscoVille Episode 042: Star Trek Discovery S02 E04 - An Obol for Charon
Welcome to DiscoVille where we discuss both Star Trek DISCOvery AND The OrVILLE here on the Fandom Podcast Network. On this show we take an in-depth look at each of these shows and discover that both of them can co-exist in today's fandom...as they introduce us to fresh, new and exciting stories, characters, galactic destinations and so much more!
This week the crew of the DiscoVille takes a look at the Star Trek Discovery episode S02 E04 - "An Obol for Charon". 
Kevin, Amy, Hayley and Kyle discuss many topics for "An Obol for Charon". 
- First reactions and some episode trivia
- New and returning characters! We finally get to see Captain Pike's Number One played by Rebecca Romijn. And we get the return of fan favorite Jett Reno played by Tig Notaro.
- Main plot and sub plot reactions. 
As Jett Reno returns and works with Tilly and Stamets on the mycelial symbiote. A mysterious sphere threatens the U.S.S. Discovery even as May, in her original form, implements a plan that puts Tilly's life in danger. Saru and Burnham's bond grows when Saru is forced to acknowledge a deeply unsettling Kelpien truth. Pike receives new intel on Spock from a loyal friend.
- Our favorite scenes, quotes, and other episode observations.
In subspace signals we discuss:
- Star Trek: Discovery renewed for season 3 with new showrunner added!
- Jonathan Frakes Confirms He Is Directing On Star Trek Picard Show, Says 'Lower Decks' Is Hysterical!
- STAR TREK: DISCOVERY Director Hanelle Culpepper to Direct PICARD Pilot Episodes.
- First Two PICARD Co-Stars Cast: Michelle Hurd, Santiago Cabrera Join Still-Untitled STAR TREK Series
Hailing frequencies are now open!
Fandom Podcast Network Contact Info / How to contact & find us:
- FPNet on Podbean app
- Fandom Podcast Network on: iTunes / Stitcher / Podbean / Google Play / Spotify
- Facebook: Fandom Podcast Network
- Email: fandompodcastnetwork@gmail.com
- Instagram: FandomPodcastNetwork 
- Twitter: @fanpodnetwork
- Kyle on Twitter: @AKyleW / Instagram: Akylefandom
- Kevin on Twitter & Instagram: @spartan_phoenix 
- Amy on Twitter @MissAmyNelson
- Hayley on Twitter @trekkie01D
Tee Public:
iTunes: 
Please leave us a review on iTunes so new fans can find us easier. We LOVE 5 star reviews of course, but we love feedback in general!
Please listen to our other awesome podcasts on the Fandom Podcast Network:
Blood of Kings: A Highlander Podcast
Culture Clash: The FPN Weekly Pop Culture Podcast
Couch Potato Theater: The Guilty Pleasure Favorites Podcast
Time Warp: The Fandom Flashback Podcast
The Endzone: An (Unofficial) NFL Podcast
Good Evening: An Alfred Hitchcock Podcast
DiscoVille: A Star Trek Discovery and The Orville Podcast
Hair Metal: The Hair Metal Podcast