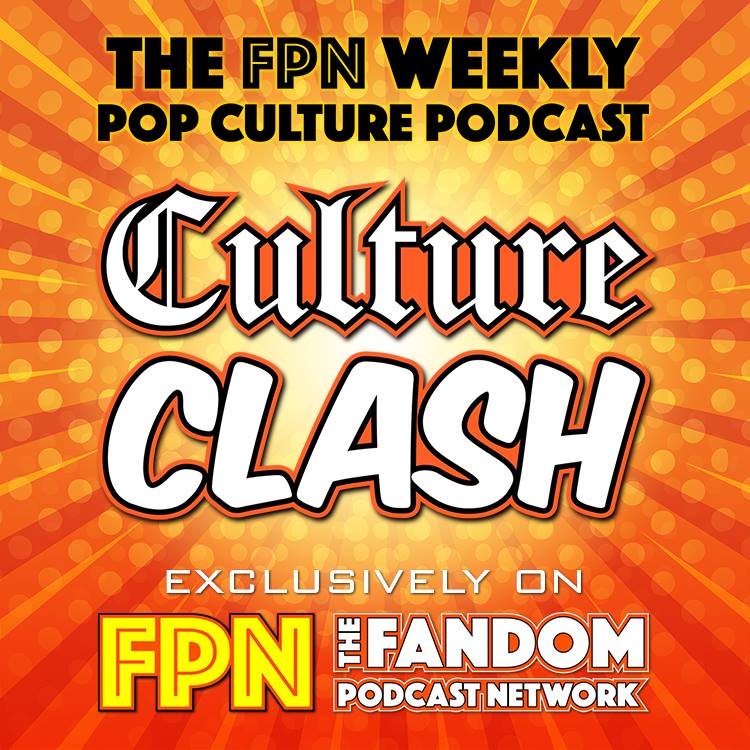 Culture Clash 93: A Casual Episode
Recorded the day before Kevin started another set of world travel's and also while Kyle's computer was still under attack by the Ultron AI so he had to record through his IPAD (so please excuse his audio quality)
The guys just keep things casual and talk a few points of things going on in fandom.  From Captain Marvel finishing shooting to James Gunn's recent twitter comments.
The is also a special edition of Buy it, Stream it or Unsee it as we take a look at the following
It is a casual Friday edition of the Clash so put in you headphones take a listen and get ready for the weekend.   Let's do this thing!
Fandom Podcast Network Contact Info / How to contact & find us:
- FPNet on Podbean app
- Fandom Podcast Network on: iTunes / Stitcher / Podbean / Google Play
- Facebook: Fandom Podcast Network
- Email: fandompodcastnetwork@gmail.com
- Instagram: FandomPodcastNetwork 
- Twitter: @fanpodnetwork
- Kyle on Twitter: @AKyleW Instantgram: Akylefandom
- Kevin on Twitter: @spartan_phoenix & Instagram
Tee Public:
iTunes: Please leave us a review on iTunes so new fans can find us easier. We LOVE 5 star reviews of course, but we love feedback in general!
Please listen to our other awesome podcasts on the Fandom Podcast Network:
Blood of Kings: A Highlander Podcast
Culture Clash: The FPN Weekly Pop Culture Podcast
Couch Potato Theater: The Guilty Pleasure Favorites Podcast
Time Warp: The Fandom Flashback Podcast
The Endzone: An (Unofficial) NFL Podcast
Good Evening: An Alfred Hitchcock Podcast
DiscoVille: A Star Trek Discovery and The Orville Podcast
Hair Metal: The Hair Metal Podcast