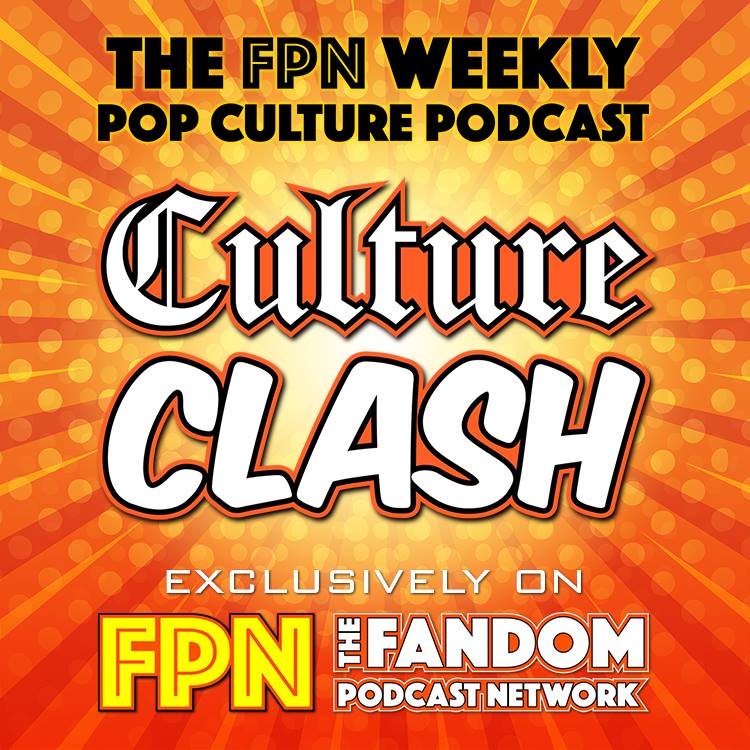 Recorded right before July 4th but running a bit late because Kyle's computer was attacked by the Ultron A.I.
As Kevin deals with the comedown of his Icee overdose and the distractions of vacation Kyle tries to keep him focused to cover a few things in this episode of the Clash
In Let's News we look at
Showtimes announcement of a Halo TV series

Star Trek Discovery at Hall H of SDCC

Luke Cage Wants a former president to be in season 3
Then it is time for some Infinity War therapy as the good doctors discuss the issue of the missing hero's from Infinity War and what the new hero introduced at the end is all about.
In Buy it, Stream it or Unsee it Kevin is all about Sicaro Day of the Soldato
Then Kyle pulls from his cloud in a special anime edition to discuss Attack on Titan Season 2
Finally Kevin give Kyle the pick one of the two movie challenge.
Sorry for the lateness of the show and Kevin coming down from his Icee hangover but hey let's do this thing!
Fandom Podcast Network Contact Info / How to contact & find us:
- FPNet on Podbean app
- Fandom Podcast Network on: iTunes / Stitcher / Podbean / Google Play
- Facebook: Fandom Podcast Network
- Email: fandompodcastnetwork@gmail.com
- Instagram: FandomPodcastNetwork 
- Twitter: @fanpodnetwork
- Kyle on Twitter: @AKyleW Instantgram: Akylefandom
- Kevin on Twitter: @spartan_phoenix & Instagram
Tee Public:
iTunes: Please leave us a review on iTunes so new fans can find us easier. We LOVE 5 star reviews of course, but we love feedback in general!
Please listen to our other awesome podcasts on the Fandom Podcast Network:
Blood of Kings: A Highlander Podcast
Culture Clash: The FPN Weekly Pop Culture Podcast
Couch Potato Theater: The Guilty Pleasure Favorites Podcast
Time Warp: The Fandom Flashback Podcast
The Endzone: An (Unofficial) NFL Podcast
Good Evening: An Alfred Hitchcock Podcast
DiscoVille: A Star Trek Discovery and The Orville Podcast
Hair Metal: The Hair Metal Podcast