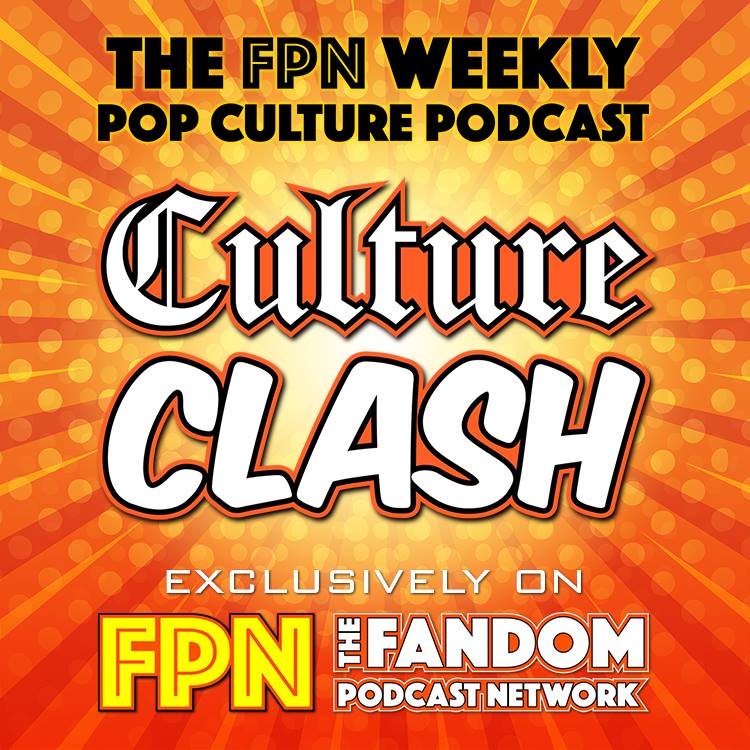 Culture Clash 146: In Over Our Heads
Welcome to the latest episode of the Culture Clash your home for the latest fandom news, reviews and whatever else Kevin and Kyle can come up with.
This week the show opens with some Raider Nerd adventures over the past weekend, some good some having some issues
In Let's News things discussed include Kevin Feige's new Marvel role, Ryan Reynolds at Marvel Studio's, Where in the Galaxy is the Rises of Skywalker trailer and some casting news for both The Batman and then upcoming Snake-Eyes G.I. Joe film as well as a look at Robert Downey, Jr. as Doolittle!
In Buy it, Stream it or Unsee it the guys go in Depth on Joker, the first episode of Batwoman and the new Breaking Bad netflix film El Camino.
Finally we take a look at another movie to determine if it is a Cult Classic or Guilty Pleasure, the film this time is the 2000 Animated Film Titan A.E.!
Let's do this Thing!
- FPNet on Podbean app
- Fandom Podcast Network on: iTunes / Stitcher / Podbean / Google Play / Spotify
- Facebook: Fandom Podcast Network
- Email: fandompodcastnetwork@gmail.com
- Instagram: FandomPodcastNetwork 
- Twitter: @fanpodnetwork
- Kyle on Twitter: @AKyleW Instantgram: Akylefandom
- Kevin on Twitter: @spartan_phoenix & Instagram
Tee Public:
iTunes: Please leave us a review on iTunes so new fans can find us easier. We LOVE 5 star reviews of course, but we love feedback in general!
Please listen to our other awesome podcasts on the Fandom Podcast Network:
Blood of Kings: A Highlander Podcast
Culture Clash: The FPN Weekly Pop Culture Podcast
Couch Potato Theater: The Guilty Pleasure Favorites Podcast
Time Warp: The Fandom Flashback Podcast
The Endzone: An (Unofficial) NFL Podcast
Good Evening: An Alfred Hitchcock Podcast
DiscoVille: A Star Trek Discovery and The Orville Podcast
Hair Metal: The Hair Metal Podcast