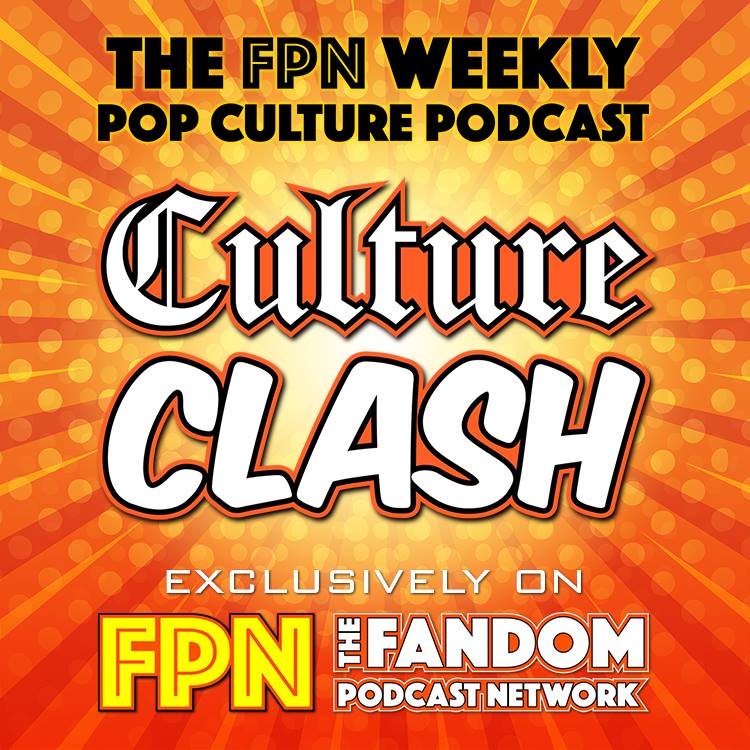 Culture Clash 143: We got your Starship!
Join Kevin and Kyle this week from the FPNet starship lot as they bring you the latest in Fandom News and Reviews here on the Culture Clash.
Leading off the show the guys look at who won in the Emmy's last weekend and there were some surprises to be sure.
Also we take time out to remember Sid Haig and also Star Trek's own Aron Eisenberg as well.
The Arrowverse steps up to the plate next as two members of the Smallville cast will be returning to their roles for the Crisis on Infinite Earths crossover is coming!
In Buy it, Stream it or Unsee it Kevin talks some Rambo as well as Hustlers plus a bit of retro film talk, arcades and previewing a couple of shows upcoming on the USA Network.
Finally it is time to add to the Fandom Hall of Fame as we bring in the first class of STARSHIPS into the hall.  It was not as easy as it looked either!
Let's do this Thing!
- FPNet on Podbean app
- Fandom Podcast Network on: iTunes / Stitcher / Podbean / Google Play / Spotify
- Facebook: Fandom Podcast Network
- Email: fandompodcastnetwork@gmail.com
- Instagram: FandomPodcastNetwork 
- Twitter: @fanpodnetwork
- Kyle on Twitter: @AKyleW Instantgram: Akylefandom
- Kevin on Twitter: @spartan_phoenix & Instagram
- Scott Baughman on Twitter: @ScotticusMax / Instagram: @darik_grey
Tee Public:
iTunes: Please leave us a review on iTunes so new fans can find us easier. We LOVE 5 star reviews of course, but we love feedback in general!
Please listen to our other awesome podcasts on the Fandom Podcast Network:
Blood of Kings: A Highlander Podcast
Culture Clash: The FPN Weekly Pop Culture Podcast
Couch Potato Theater: The Guilty Pleasure Favorites Podcast
Time Warp: The Fandom Flashback Podcast
The Endzone: An (Unofficial) NFL Podcast
Good Evening: An Alfred Hitchcock Podcast
DiscoVille: A Star Trek Discovery and The Orville Podcast
Hair Metal: The Hair Metal Podcast