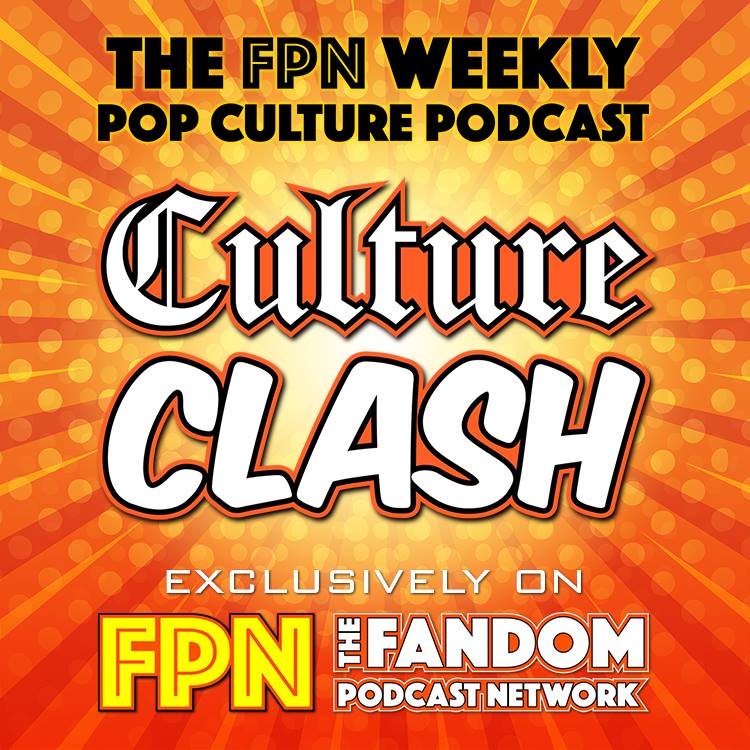 Culture Clash 142: Saved by the Streaming???
On this weeks show Kevin and Kyle are joined by the newest members of the Fandom Podcast Network and Hosts of the Upcoming What a Piece of Junk! Star Wars Podcast Scott and Derrick!
In lets news thing open up with more streaming as we have gotten the announcement of the NBC streaming service the Peacock which will also have reboots/remakes? of two major fandom shows in Battlestar Galactica and Saved by the Bell.  We also discuss the announcement that Seinfeld is coming to Netflix as well as the announcement of Apple TV plus for 4.99 a month and a new exclusive show staring Jason Momoa.
We then discuss the fun Jon Favreau is having with putting rumors out how he wants to do a new Star Wars Christmas Special.  We also hit up J.J. Abrams getting big money from Warner Media and will he take over the things in the DC movie universe?  Plus Hayley Atwell is about to get an Impossible Mission.
In Buy it, Stream it, or Unsee it Kevin hits Netflix with a look at the I-Land.
Finally in a round table discussion they guys discuss the state of streaming and where it is now, where it could be headed and which services they plan to commit to.
It is a packed show so there is only one thing to do
Let's do this Thing!
- FPNet on Podbean app
- Fandom Podcast Network on: iTunes / Stitcher / Podbean / Google Play / Spotify
- Facebook: Fandom Podcast Network
- Email: fandompodcastnetwork@gmail.com
- Instagram: FandomPodcastNetwork 
- Twitter: @fanpodnetwork
- Kyle on Twitter: @AKyleW Instantgram: Akylefandom
- Kevin on Twitter: @spartan_phoenix & Instagram
- Scott Baughman on Twitter: @ScotticusMax / Instagram: @darik_grey
Tee Public:
iTunes: Please leave us a review on iTunes so new fans can find us easier. We LOVE 5 star reviews of course, but we love feedback in general!
Please listen to our other awesome podcasts on the Fandom Podcast Network:
Blood of Kings: A Highlander Podcast
Culture Clash: The FPN Weekly Pop Culture Podcast
Couch Potato Theater: The Guilty Pleasure Favorites Podcast
Time Warp: The Fandom Flashback Podcast
The Endzone: An (Unofficial) NFL Podcast
Good Evening: An Alfred Hitchcock Podcast
DiscoVille: A Star Trek Discovery and The Orville Podcast
Hair Metal: The Hair Metal Podcast