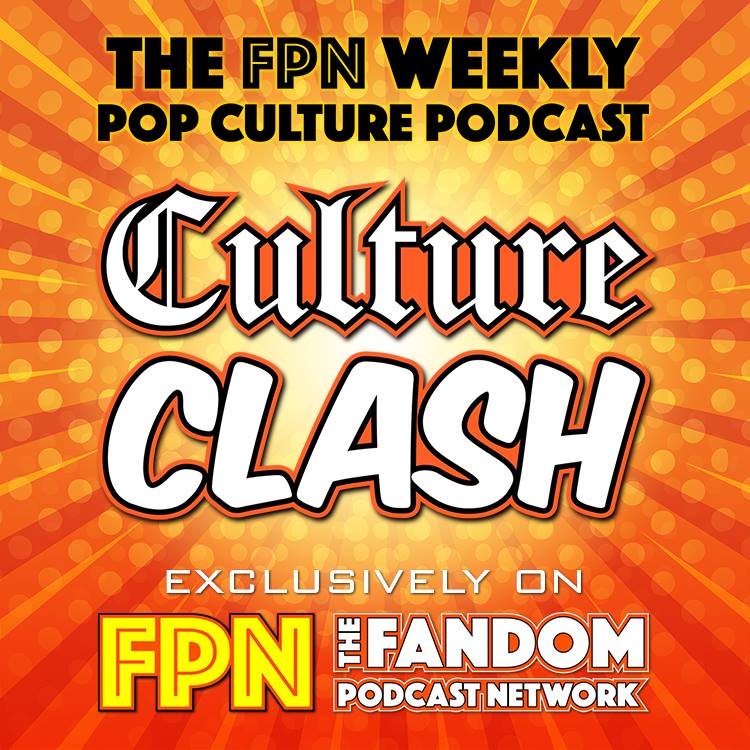 Culture Clash 138: A Villainous Turn!
On this episode of the Culture Clash Kevin and Kyle are joined by a freshly gremlin free Scott to discuss the latest in fandom news and reviews while things at the Fandom Hall of Fame take a Villainous turn!
It is a ton of streaming news in Let's News as we cover the new trailers for Titans season 2 and the news Amazon show Carnival Row, we also discuss the news of Doctor Who going exclusively to HBO Max in the US for streaming and a Marvel TV show crossover between Runaways and Cloak & Dagger.
We also get into a discussion on this years upcoming CW crossover Crisis on Infinite Earths and what rumors are true and what ones are just internet gossip.
We did see something from the last show as well as Buy It, Stream It or Unsee it gets Fast and Furious with Hobbs & Shaw!
Finally things take a darker turn as The Fandom Hall of Fame add a new wing as we induct the first batch of Villain performances from TV & Film.
Let's do this Thing!
- FPNet on Podbean app
- Fandom Podcast Network on: iTunes / Stitcher / Podbean / Google Play / Spotify
- Facebook: Fandom Podcast Network
- Email: fandompodcastnetwork@gmail.com
- Instagram: FandomPodcastNetwork 
- Twitter: @fanpodnetwork
- Kyle on Twitter: @AKyleW Instantgram: Akylefandom
- Kevin on Twitter: @spartan_phoenix & Instagram
- Scott Baughman on Twitter: @ScotticusMax / Instagram: @darik_grey
Tee Public:
iTunes: Please leave us a review on iTunes so new fans can find us easier. We LOVE 5 star reviews of course, but we love feedback in general!
Please listen to our other awesome podcasts on the Fandom Podcast Network:
Blood of Kings: A Highlander Podcast
Culture Clash: The FPN Weekly Pop Culture Podcast
Couch Potato Theater: The Guilty Pleasure Favorites Podcast
Time Warp: The Fandom Flashback Podcast
The Endzone: An (Unofficial) NFL Podcast
Good Evening: An Alfred Hitchcock Podcast
DiscoVille: A Star Trek Discovery and The Orville Podcast
Hair Metal: The Hair Metal Podcast