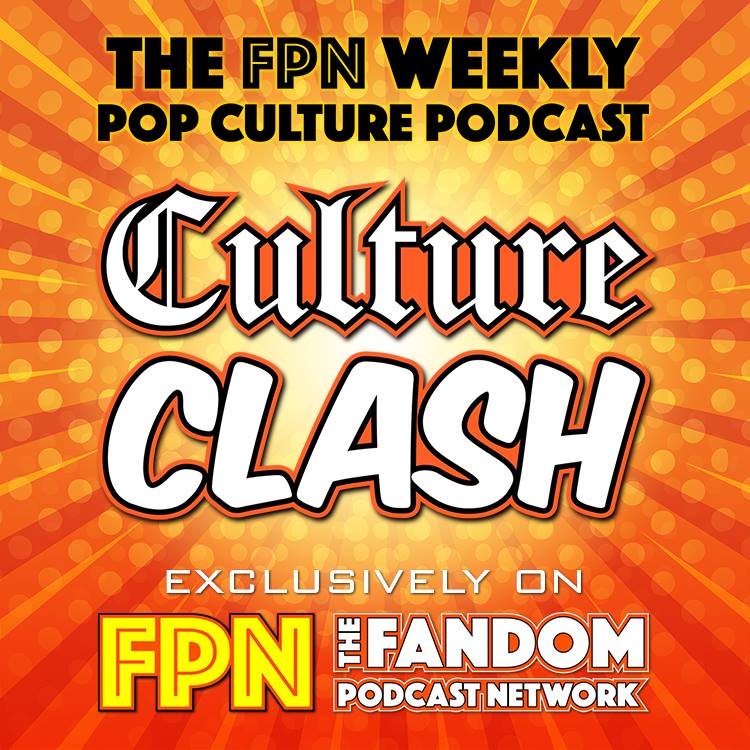 Culture Clash 135: Kevin Returns and Comic Con Arrives
On this weeks show Kyle's Kevin sense is in OVERDRIVE as Kevin makes his return to the Clash rejoining Kyle and Scott to bring you all the latest in Fandom news and reviews.
This week after catching up with Kevin and things he has seen and done the news shifts over to Taika returning for another round with the God of Thunder, The Game of Thrones award show (other wise known as the emmy's).  Then it is time to FINISH THEM as the new Mortal Combat movie that is in development is discussed and finally in news we discuss some very interesting takes on the clown prince of crime.
Afterwords it it time to dive deep into SDCC along with what we hope is coming and what we want to see.
Kevin is back but will he ever be able to sit in his old chair again???
Let's Do This Thing!
- FPNet on Podbean app
- Fandom Podcast Network on: iTunes / Stitcher / Podbean / Google Play / Spotify
- Facebook: Fandom Podcast Network
- Email: fandompodcastnetwork@gmail.com
- Instagram: FandomPodcastNetwork 
- Twitter: @fanpodnetwork
- Kyle on Twitter: @AKyleW Instantgram: Akylefandom
- Kevin on Twitter: @spartan_phoenix & Instagram
Tee Public:
iTunes: Please leave us a review on iTunes so new fans can find us easier. We LOVE 5 star reviews of course, but we love feedback in general!
Please listen to our other awesome podcasts on the Fandom Podcast Network:
Blood of Kings: A Highlander Podcast
Culture Clash: The FPN Weekly Pop Culture Podcast
Couch Potato Theater: The Guilty Pleasure Favorites Podcast
Time Warp: The Fandom Flashback Podcast
The Endzone: An (Unofficial) NFL Podcast
Good Evening: An Alfred Hitchcock Podcast
DiscoVille: A Star Trek Discovery and The Orville Podcast
Hair Metal: The Hair Metal Podcast