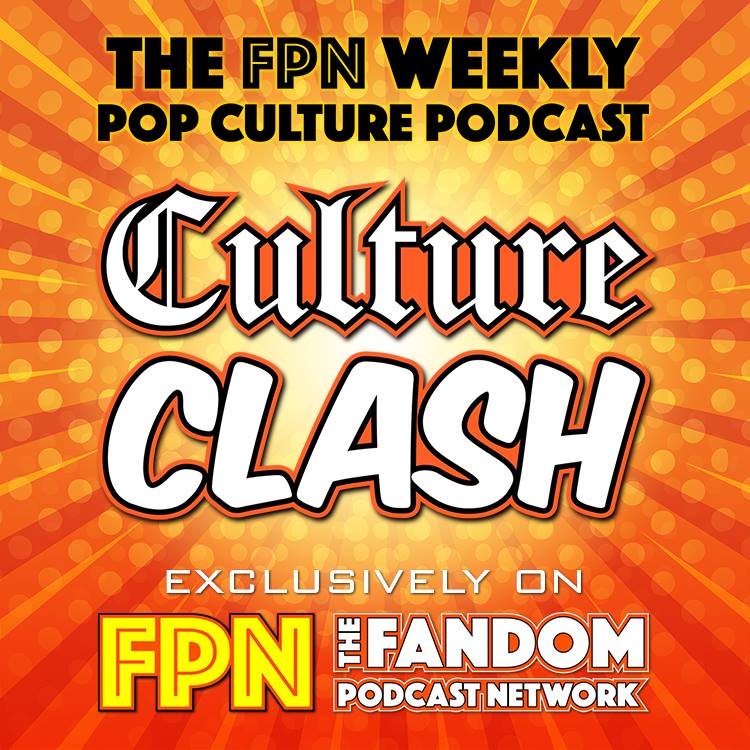 In this weeks show Kyle starts settling in with co-host Scott as he will be filling in while Kevin is on his move back to California, however it turns out that Kevin was not quite done packing and sneaks his way onto one final  Culture Clash from the Atlanta Studios.
This week we discuss the summer movie season and has it been more dud than success and what might be the issue.
We also discuss J.J. Abrams going to Warner, the latest in streaming news, Marvel trolling something with Spider-Man and  some changes at Lucasfilm as well as a few other interesting pieces of Star Wars news.
In Buy it, Stream it or Unsee it the crew discusses MIB International and Kyle gets a look at the first half of Jessica Jones season 3.
Finally the Magic 8 Ball is back from Hollywood in time to ask us the 8 things we are looking forward to the rest of the summer.
So join us for one final show before Kevin leaves for the Hotel California, Let's Do This Thing!
Fandom Podcast Network Contact Info / How to contact & find us:
- FPNet on Podbean app
- Fandom Podcast Network on: iTunes / Stitcher / Podbean / Google Play / Spotify
- Facebook: Fandom Podcast Network
- Email: fandompodcastnetwork@gmail.com
- Instagram: FandomPodcastNetwork 
- Twitter: @fanpodnetwork
- Kyle on Twitter: @AKyleW Instantgram: Akylefandom
- Kevin on Twitter: @spartan_phoenix & Instagram
Tee Public:
iTunes: Please leave us a review on iTunes so new fans can find us easier. We LOVE 5 star reviews of course, but we love feedback in general!
Please listen to our other awesome podcasts on the Fandom Podcast Network:
Blood of Kings: A Highlander Podcast
Culture Clash: The FPN Weekly Pop Culture Podcast
Couch Potato Theater: The Guilty Pleasure Favorites Podcast
Time Warp: The Fandom Flashback Podcast
The Endzone: An (Unofficial) NFL Podcast
Good Evening: An Alfred Hitchcock Podcast
DiscoVille: A Star Trek Discovery and The Orville Podcast
Hair Metal: The Hair Metal Podcast