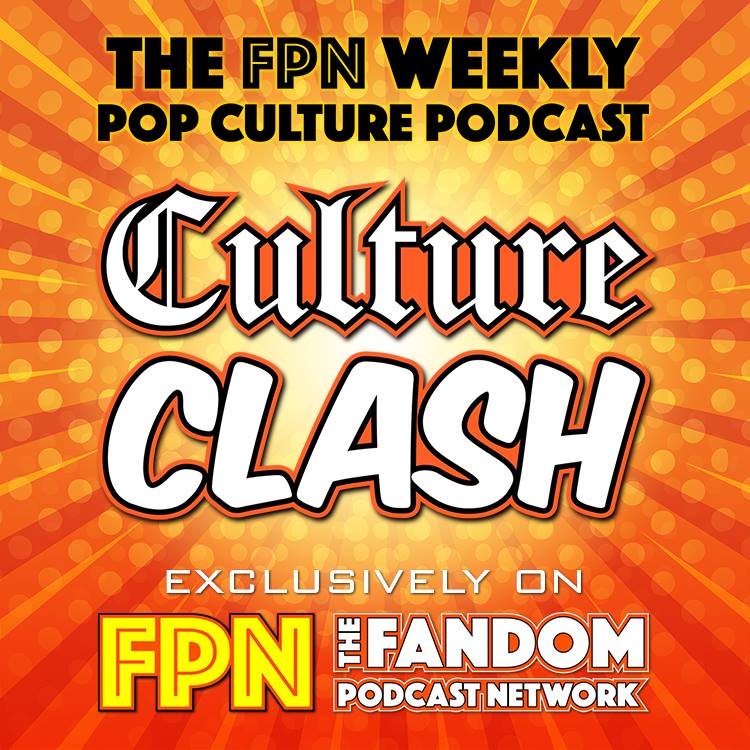 Culture Clash 106: The wheel keeps going around
In this episode of the Culture Clash your home for fandom news, reviews and whatever crazy things Kevin and Kyle find we have some very interesting things to discuss.
In Let's New we take a look at the following
- The Netflix Marvel Cancellations and what they might mean
- The behind the scenes pictures from the Mandalorian
- Tom Holland doing Tom Holland Spider-Man things
- The recent decision and announcement by Lucasfilm with fandom related material
In Buy it stream it or Unsee it Kyle give his spoiler free thoughts on Daredevil Season 3, Kevin talks the 1st episode of Nathan Fillion's new show the Rookie and we take a look at the DC Universe App.
All this and so much more so let's do this thing!
Fandom Podcast Network Contact Info / How to contact & find us:
- FPNet on Podbean app
- Fandom Podcast Network on: iTunes / Stitcher / Podbean / Google Play
- Facebook: Fandom Podcast Network
- Email: fandompodcastnetwork@gmail.com
- Instagram: FandomPodcastNetwork 
- Twitter: @fanpodnetwork
- Kyle on Twitter: @AKyleW Instantgram: Akylefandom
- Kevin on Twitter: @spartan_phoenix & Instagram
Tee Public:
iTunes: Please leave us a review on iTunes so new fans can find us easier. We LOVE 5 star reviews of course, but we love feedback in general!
Please listen to our other awesome podcasts on the Fandom Podcast Network:
Blood of Kings: A Highlander Podcast
Culture Clash: The FPN Weekly Pop Culture Podcast
Couch Potato Theater: The Guilty Pleasure Favorites Podcast
Time Warp: The Fandom Flashback Podcast
The Endzone: An (Unofficial) NFL Podcast
Good Evening: An Alfred Hitchcock Podcast
DiscoVille: A Star Trek Discovery and The Orville Podcast
Hair Metal: The Hair Metal Podcast