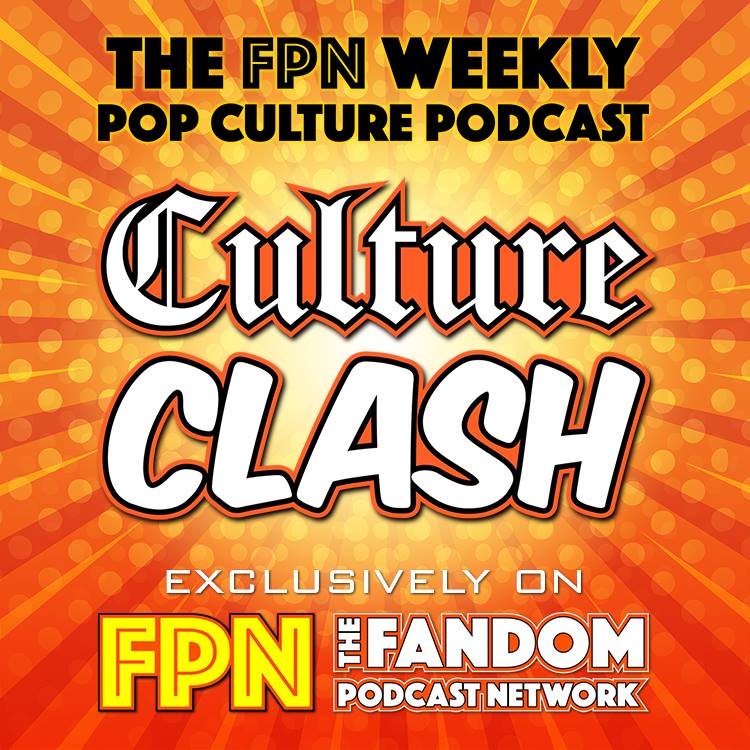 In this weeks episode of the Culture Clash Kevin and Kyle talk all the Star Wars news from Kathleen Kennedy's new contract and all the streaming show news with a big helping of Beru Stew!
Then in Let's News is all about premiere date's with the announcment of when Star Trek Discovery 2nd Season is starting and the few days left until the new season of Doctor Who with the new 13th Doctor!  We also talk some movie moves and the first trailer for this holiday season's Homes & Watson.
Picking up from last week we finish off our lists of the 20 films that influnced us, plus a very special caveat at the end.
Finally the Raider Nerd Poll of the week we pit Solo against Rouge One
Also the death of Optimus Prime might be discussed in this show........just saying
So once again join your home for Fandom News, Reviews and general Crazy and let's do this thing!
Fandom Podcast Network Contact Info / How to contact & find us:
- FPNet on Podbean app
- Fandom Podcast Network on: iTunes / Stitcher / Podbean / Google Play
- Facebook: Fandom Podcast Network
- Email: fandompodcastnetwork@gmail.com
- Instagram: FandomPodcastNetwork 
- Twitter: @fanpodnetwork
- Kyle on Twitter: @AKyleW Instantgram: Akylefandom
- Kevin on Twitter: @spartan_phoenix & Instagram
Tee Public:
iTunes: Please leave us a review on iTunes so new fans can find us easier. We LOVE 5 star reviews of course, but we love feedback in general!
Please listen to our other awesome podcasts on the Fandom Podcast Network:
Blood of Kings: A Highlander Podcast
Culture Clash: The FPN Weekly Pop Culture Podcast
Couch Potato Theater: The Guilty Pleasure Favorites Podcast
Time Warp: The Fandom Flashback Podcast
The Endzone: An (Unofficial) NFL Podcast
Good Evening: An Alfred Hitchcock Podcast
DiscoVille: A Star Trek Discovery and The Orville Podcast
Hair Metal: The Hair Metal Podcast