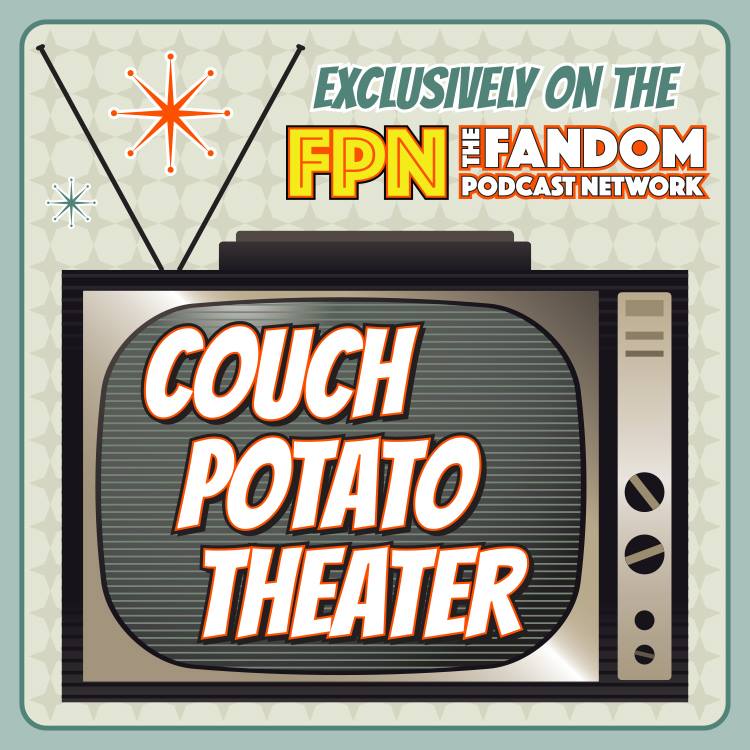 Couch Potato Theater: HEAVY METAL! A Retrospective!
Welcome to another Fantastic episode of Couch Potato Theater here on the Fandom Podcast Network. Couch Potato Theater is THE podcast on the FPN dedicated to covering all those hidden gems, cult classics and Guilty pleasures that are just so good, even though you might have the Criterion Collection or Deluxe Blu-ray set in your library just mere inches away from your entertainment center, you love what you are watching SO MUCH, you don't even care about getting off the couch. And THAT my friends is the DEFINITION of what our Show is all about. 
Join us for this very special edition of Couch Potato Theater as we look back on the 1981 classic Heavy Metal.
Heavy Metal is a 1981 Canadian adult animated sci-fi-fantasy film directed by Gerald Potterton, produced by Ivan Reitman and Leonard Mogel, who also was the publisher of Heavy Metal magazine, which was the basis for the film, and starring the voices of John Candy, Joe Flaherty, Eugene Levy, Harold Ramis, and many more. The screenplay was written by Daniel Goldberg and Len Blum. The film is an anthology of various science fiction and fantasy stories adapted from Heavy Metal magazine and original stories in the same spirit. Like the magazine, the film features a great deal of adult content. Its production was expedited by having several animation houses working simultaneously on different segments.
Join Kevin & Kyle as they take a look back at this classic film and see how it has remained a true classic to this day, and a film that represents everything that Couch Potato Theater is about.
Fandom Podcast Network Contact Info / How to contact & find us:
- FPNet on Podbean app
- Fandom Podcast Network on: iTunes / I Heart Radio / Stitcher / Podbean / Google Play / Spotify
- Facebook: Fandom Podcast Network
- Email: fandompodcastnetwork@gmail.com
- Instagram: FandomPodcastNetwork 
- Twitter: @fanpodnetwork
- Kevin on Twitter & Instagram: @spartan_phoenix
- Kyle on Twitter: @AKyleW / Instagram: Akylefandom
Please help support the Fandom Podcast Network through reviews on Apple Podcasts and our Fandom Podcast Network Store on Tee Public. 
Apple Podcasts:
Please leave us a review on Apple Podcasts so new fans can find us easier. Search FANDOM PODCAST NETWORK on Apple Podcasts, and leave a review for Time Warp. We LOVE 5 star reviews of course, but we love feedback in general!
Fandom Podcast Network Tee Public Store:
Get Your Fandom Podcast Network and Time Warp Merchandise on Tee Public! Please visit our TeePublic store where you can help support the Fandom Podcast Network while wearing your Time Warp and other awesome Fandom Podcast Network favorite show logos with pride!
Tee Public Store: https://www.teepublic.com/user/fandompodcastnetwork 
Please listen to our other awesome podcasts on the Fandom Podcast Network:
What A Piece Of Junk: A Star Wars Podcast
https://fpnet.podbean.com/category/what-a-piece-of-junk-a-star-