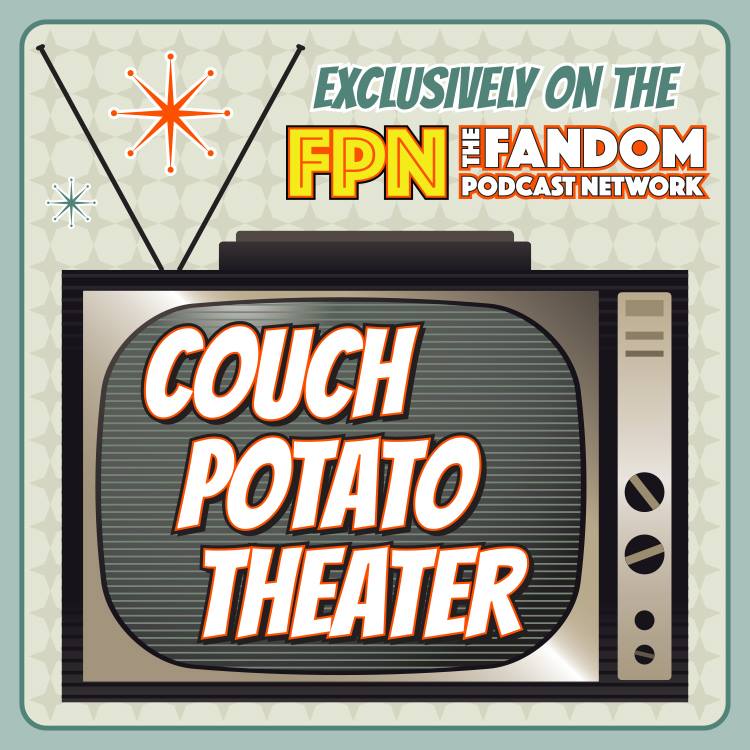 Fandom Podcast Network presents, Couch Potato Theater: Hard Target Retrospective 
Join your host Adam O'Brien; Australian Correspondent of Fantha Tracks, and host of Lethal Mullet Podcast, here on the network, as he is joined by Brad Macca here in Australia also, and by co-founding members of the FPNet: Kevin The RaiderNerd Reitzel; cohost of Blood of Kings, Culture Clash, and Kyle Wagner cohost of Culture Clash, Type 40, The Endzone and many other shows! 
Today we'll be celebrating the first of many Van Damme Specials on Couch Potato Theater as we celebrate Van Damme's heyday and arguably his best film: HARD TARGET! 
Van Damme and a mullet, action and tearing apart most of New Orleans is what we all remember from this epic 1990's action flick, tonight we'll be going hell for leather through this massive epic directed by John Woo and his first American Film as he moved from Hong Kong to go on to action films like Face Off. Is Chance Van Damme's best character? We'll discuss this and many other things on this classic retrospective of the film HARD TARGET. 
Fandom Podcast Network Contact Info / How to contact & find us:
- FPNet on Podbean app
- Fandom Podcast Network on: iTunes / Stitcher / Podbean / Google Play / Spotify
- Facebook: Fandom Podcast Network
- Email: fandompodcastnetwork@gmail.com
- Instagram: FandomPodcastNetwork 
- Twitter: @fanpodnetwork
- Kyle on Twitter: @AKyleW Instantgram: Akylefandom
- Kevin on Twitter: @spartan_phoenix & Instagram
- Adam: Twitter & Instagram: @obpopculture 
  Site: www.fanthatracks.com 
- Brad: Instagram: @macca_brad Facebook: Brad McNaughton
Tee Public:
iTunes: Please leave us a review on iTunes so new fans can find us easier. We LOVE 5 star reviews of course, but we love feedback in general!
Please listen to our other awesome podcasts on the Fandom Podcast Network:
Blood of Kings: A Highlander Podcast
Culture Clash: The FPN Weekly Pop Culture Podcast
Couch Potato Theater: The Guilty Pleasure Favorites Podcast
Time Warp: The Fandom Flashback Podcast
The Endzone: An (Unofficial) NFL Podcast
Good Evening: An Alfred Hitchcock Podcast
DiscoVille: A Star Trek Discovery and The Orville Podcast
Hair Metal: The Hair Metal Podcast