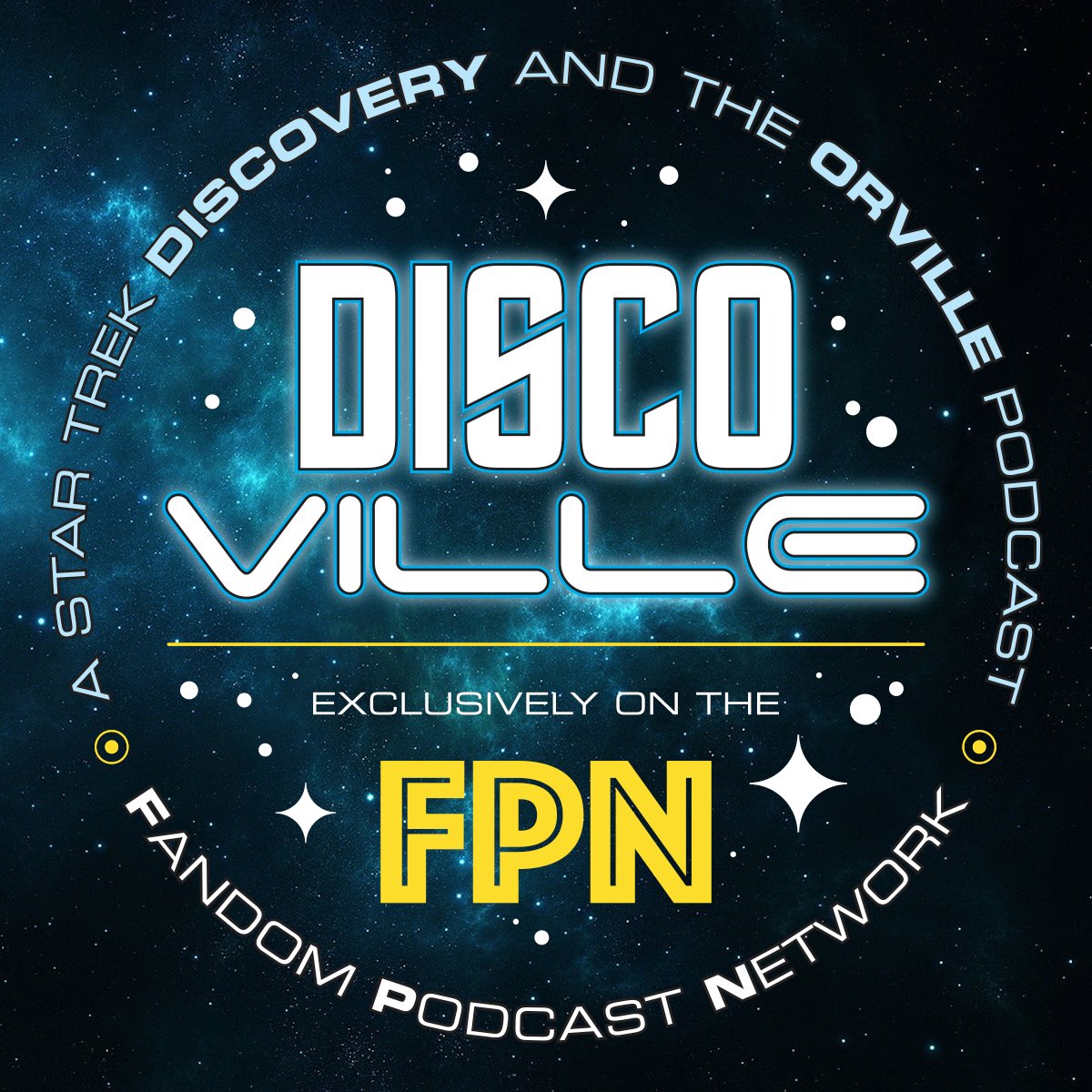 DiscoVille: A Star Trek DISCOVERY and THE ORVILLE Podcast
Episode 11: Faith Manages
Welcome to DiscoVille where we discuss both Star Trek Discovery AND The Orville here on the Fandom Podcast Network. On this show we take an in-depth look at each of these shows and discover that both of them can co-exist in today's fandom.
Faith Manages: FAITH takes on many forms and inspires so many people in so many different ways, even across the millennia. How one MANAGES their faith is what is at stake in the Season finale of The Orville: MAD IDOLATRY. We are also celebrating several "FIRSTS" of sorts. This will be our FIRST show exclusively covering The ORVILLE because this is The Orville's FIRST SEASON FINALE, as it is our FIRST DiscoVille Podcast Finale for this year! 
Sitting in with us in the Tactical Chair for this episode is our very special guest from Trek. Fm - Miss Amy Nelson and recently promoted to Chief Engineer, we also have co-founder of the Fandom Podcast Network - Mr. Kyle Wagner.
On behalf of my fellow shuttle-podcasters Kevin and Kyle, and our special guest Amy Nelson, thanks to everyone out there for tuning in and supporting our show and for making this podcast so incredibly fun to do for all or you. We will return back to our regularly schedule programming in January 2018. Until then, HAPPY HOLIDAYS from all of us at The Fandom Podcast Network.
You can always find DiscoVille on these subspace channels:
• Fandom Podcast Network on: iTunes / Stitcher / Podbean / Google Play for Android Users.
• Twitter: @DiscoVillePod
• Now on Instagram!: @DiscoVillePod
If you would like to contact us directly you can Hail us through:
• Kevin on Twitter & Instagram: @spartan_phoenix
• Norman on Twitter @starfighter1701 and Instagram @socalswordfighter
• Kyle on Twitter @akylefandom
• Amy on Twitter @MissAmyNelson