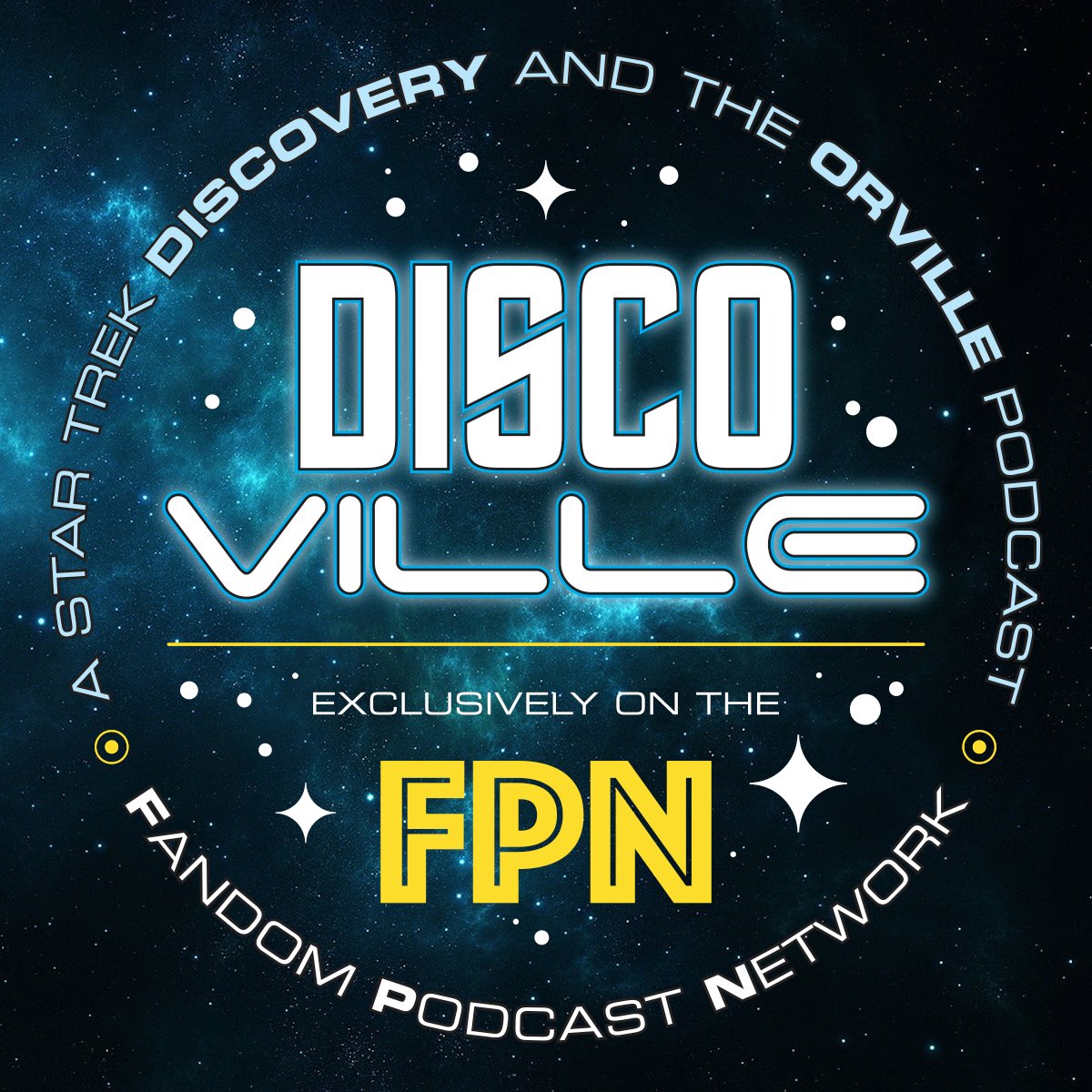 DiscoVille: A Star Trek DISCOVERY and THE ORVILLE Podcast
Episode 4: Reopening "Old Wounds"
Welcome to DiscoVille where we discuss both Star Trek Discovery AND The Orville here on the Fandom Podcast Network. On this show we take an in-depth look at each of these shows and discover that both of them can co-exist in today's fandom.
CELEBRITY ALERT: On this episode of DiscoVille we have a very special and exclusive interview with James Horan who recently played High Priest SAZERON on The Orville Episode 6: Krill! We also have AMY NELSON from Trek.fm in the Tactical Chair this week bringing us her insight and brilliance as we discuss:
The Orville Episode 1: OLD WOUNDS
This week we revisit how Captain Ed Mercer tries to make sense of his new command as his ex-wife becomes his First Officer. Meanwhile on...
Star Trek Discovery Episode 6: LETHE
Ambassador Sarek and Captain Lorca have several old wounds that are re-opened as they can no longer conceal or forget sins from their past as those sins may now jeopardize their futures.
Also on DiscoVille, we have some great selections for the Omega 13 device AND our Subspace Signals bring us up to speed on a serious technical issue with the CBS All Access Streaming option at the time Discovery was released.
Star Trek is back on TV where it belongs, along with it's spiritual sister show The Orville...and many fans have embraced them both. Let's see what's out there! Please also visit our TeePublic store where you can help support the Fandom Podcast Network while wearing your favorite show logos with pride! https://www.teepublic.com/user/fandompodcastnetwork
You can always find DiscoVille on these subspace channels:
• Fandom Podcast Network on: iTunes / Stitcher / Podbean / Google Play for Android Users.
• Instagram: FandomPodcastNetwork
If you would like to contact us directly you can Hail us through:
• Kevin on Twitter & Instagram: @spartan_phoenix
• Norman on Twitter @starfighter1701 and Instagram @socalswordfighter
• Kyle on Twitter @akylew & Instagram @akylefandom