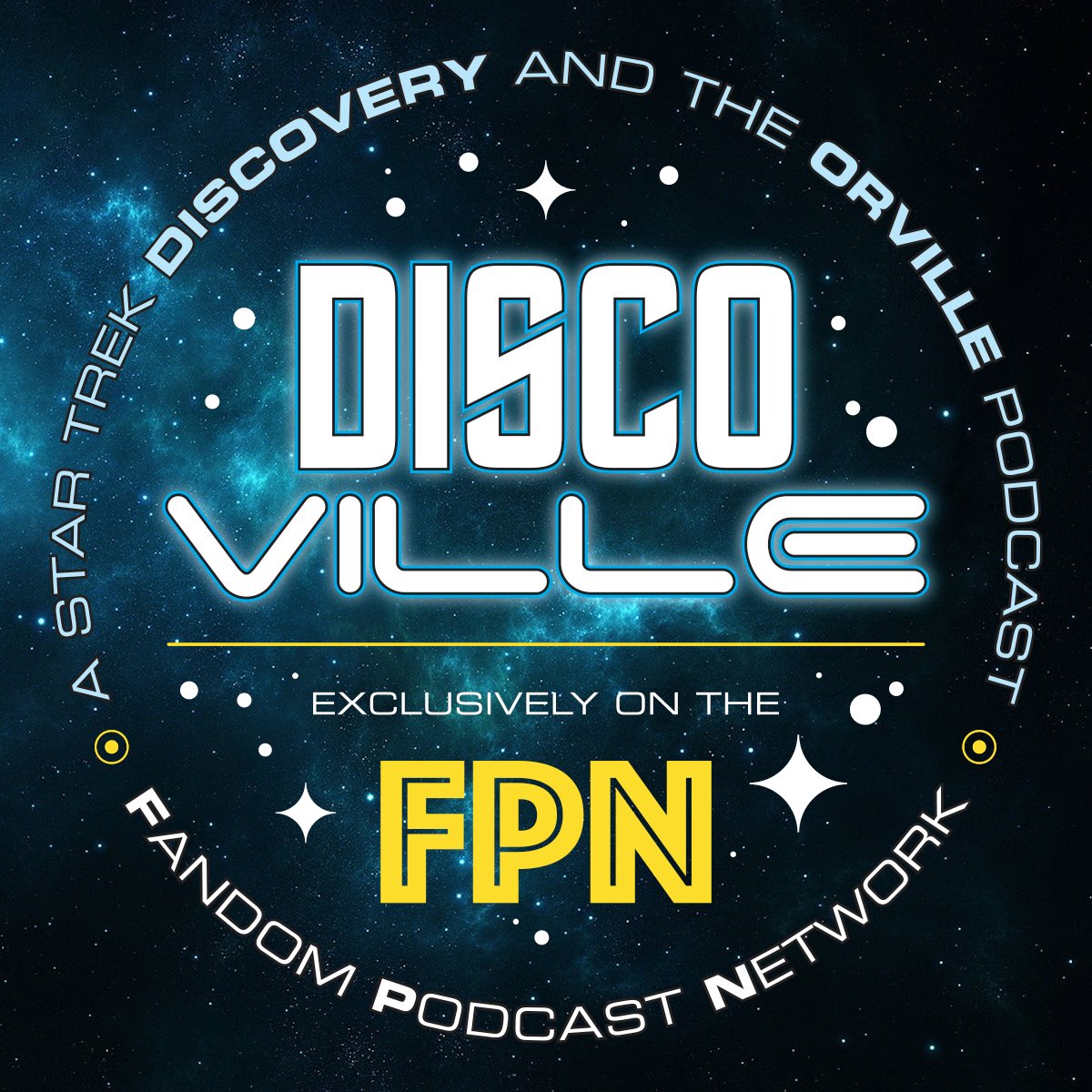 Welcome to DiscoVille where we will be discussing Star Trek Discovery and The Orville here on the Fandom Podcast Network. On this show we will take an in-depth and closer look at the deeper messages and morals of these two different television series as they introduce us to new and exciting stories, characters, locations and more! The DiscoVille podcast will bring you insightful and an informative recaps of the most recent episodes of Star Trek Discovery and The Orville.
On this episode of DiscoVille, we discuss:
The Orville Episode 5: Pria
Captain Ed Mercer and the crew of The Orville becomes entangled with Pria Lavesque (Charlize Theron) the captain of a stranded ship. Meanwhile, ISSAC gets a "leg up" on Lt. Gordon Malloy as ISSAC learns about the finer points regarding human practical jokes.
Star Trek Discovery Episode 4: The Butcher's Knife Cares Not For The Lamb's Cry
Michael Burnham begins her active duty with her first mission: To study the Tardigrade nick-named RIPPER and find Captain Lorca a physical weapon that can be used in the Klingon War. But at what cost? Meanwhile VOQ, son of no one is stranded on the USS Shenzou after his authority is undermined by KOL who needs T'Kuvma's flagship for it's advanced cloaking technology.
Star Trek is back on TV where it belongs, along with it's spiritual sister show The Orville...and many fans have embraced them both. Let's see what's out there! 
Please also visit our TeePublic store where you can help support the Fandom Podcast Network while wearing your favorite show logos with pride! https://www.teepublic.com/user/fandompodcastnetwork
You can always find DiscoVille on:
• Fandom Podcast Network on: iTunes / Stitcher / Podbean / Google Play for Android Users.
If you would like to contact us directly you can:
• Kevin on Twitter & Instagram: @spartan_phoenix
• Norman on Twitter @starfighter1701 and Instagram @socalswordfighter