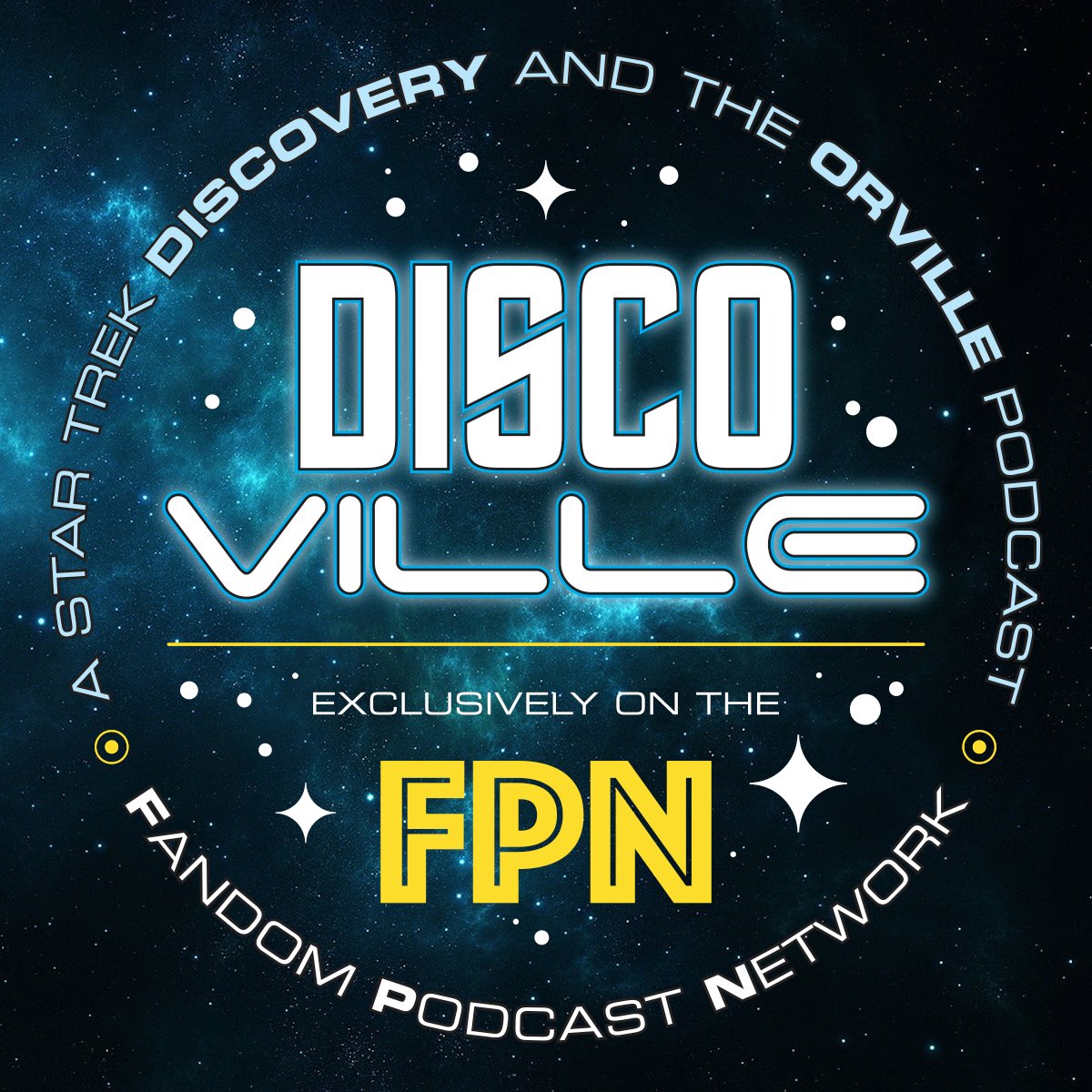 DiscoVille: A Star Trek DISCOVERY and THE ORVILLE Podcast
Episode 8: Out of the Frying Pan and Into the Firestorm
Welcome to DiscoVille where we discuss both Star Trek Discovery AND The Orville here on the Fandom Podcast Network. On this show we take an in-depth look at each of these shows and discover that both of them can co-exist in today's fandom.
Out of the Frying Pan and Into the Firestorm is a play on the old "proverb" as we discuss the events which have led us - the fans and audience of Star Trek AND Discovery - from the 12 year "Dead Sea" of Star Trek on TV - to the premiere of DISCO on September 24th, through to the cliffhanger midseason finale as the DISCOVERY SPORE JUMPED "Out of the Frying Pan" of the Klingon War. Meanwhile on The Orville...Security Chief Lt. Alara Kitan literally ran "Into the Firestorm" of her own worst nightmares. Or were they? 
Sitting in with us in the Tactical Chair for this episode is our very special guest - Hayley Stoddart - who you have heard on several special episodes of CULTURE CLASH discussing Orphan Black. Also on DiscoVille, we have some great selections yet again for the Omega 13 device and Kevin brings us some fantastic news about an OFFICIAL The Orville Sourcebook on Subspace Signals.
Please also visit our TeePublic store where you can help support the Fandom Podcast Network while wearing your favorite show logos with pride! https://www.teepublic.com/user/fandompodcastnetwork
You can always find DiscoVille on these subspace channels:
• Fandom Podcast Network on: iTunes / Stitcher / Podbean / Google Play for Android Users.
• Twitter: @DiscoVillePod
• Instagram: Fandom Podcast Network
If you would like to contact us directly you can Hail us through:
• Kevin on Twitter & Instagram: @spartan_phoenix
• Norman on Twitter @starfighter1701 and Instagram @socalswordfighter
• Kyle on Twitter @akylefandom