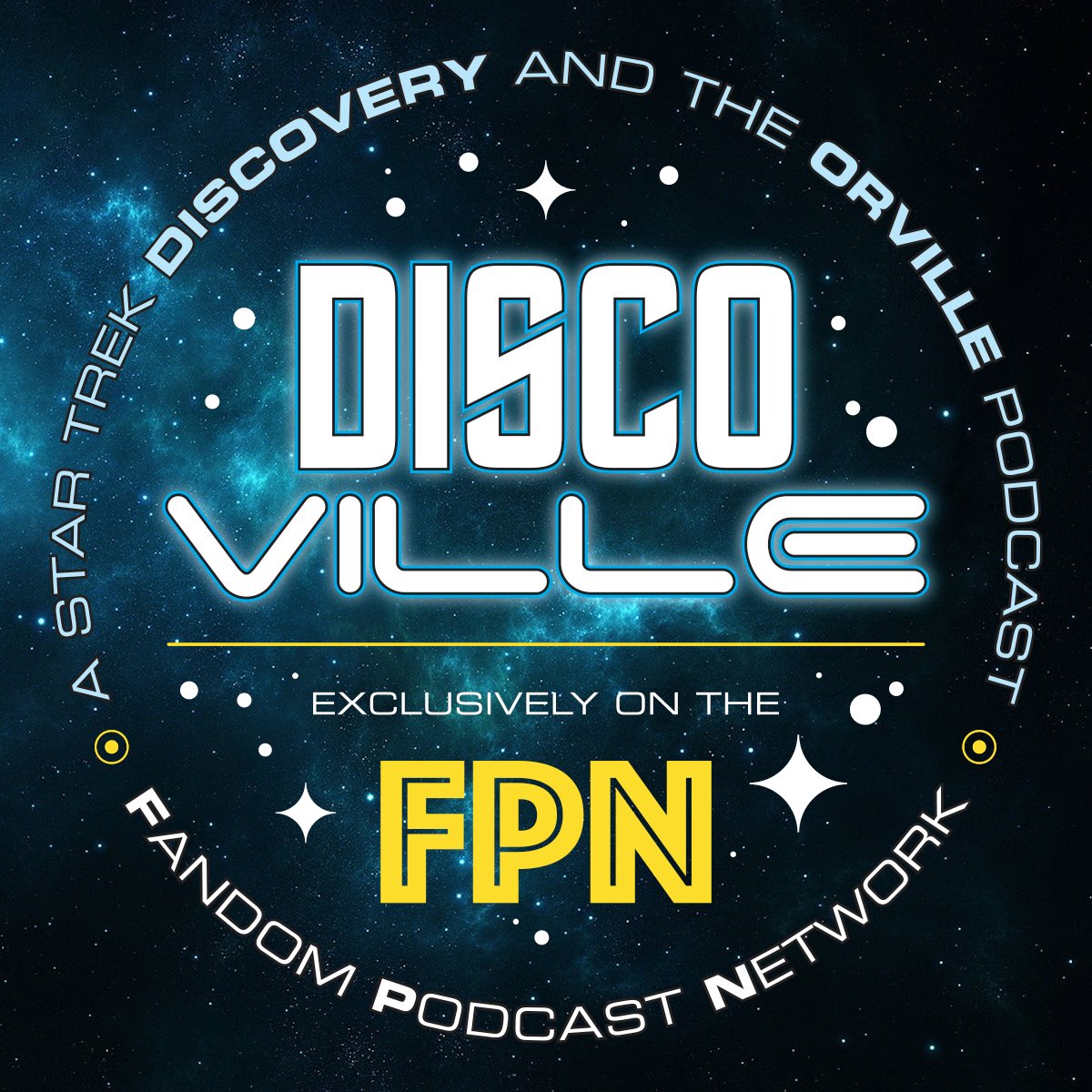 DiscoVille: A Star Trek DISCOVERY and THE ORVILLE Podcast
Episode 7: There's No Such Thing As Closure.
Welcome to DiscoVille where we discuss both Star Trek Discovery AND The Orville here on the Fandom Podcast Network. On this show we take an in-depth look at each of these shows and discover that both of them can co-exist in today's fandom.
We had an AMAZING time recording this show...lots of fun, LOTS of puns, still waiting for BORTAS to drop the hammer on the Karaoke mike...and we LOVED having back on the show with us...Miss Amy Nelson from Trek.fm's Postcards from the Edge and Earl Grey podcasts.
The Title for this episode of DiscoVille is: There's No Such Thing As Closure. Cosmic threads still seem to tie these two shows together as The Discovery's crew needs closure post the Pahvan conflict...and on The Orville, Old Wounds open up once again between Ed and Kelly as they can't seem to get closure on from alien who originally drove them apart. 
Also on DiscoVille, we have some great selections yet again for the Omega 13 device and our Subspace Signals focus on a great piece of news regarding The Orville's renewal and a wonderful e-mail from a loyal listener.
You can always find DiscoVille on these subspace channels:
• Fandom Podcast Network on: iTunes / Stitcher / Podbean / Google Play for Android Users.
• Instagram: FandomPodcastNetwork
If you would like to contact us directly you can Hail us through:
• Kevin on Twitter & Instagram: @spartan_phoenix
• Norman on Twitter @starfighter1701 and Instagram @socalswordfighter
• Kyle on Twitter @akylew & Instagram @akylefandom