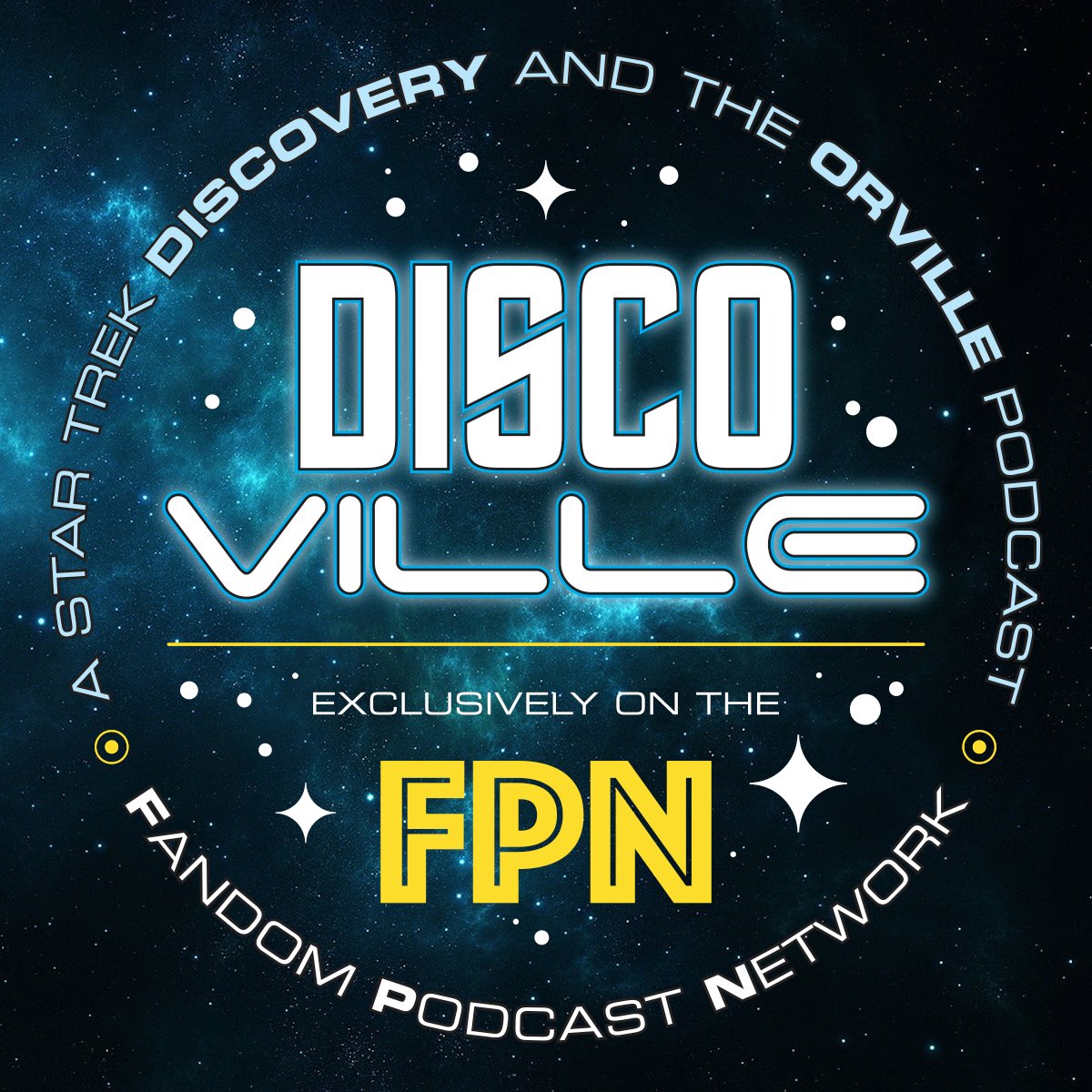 Welcome to DiscoVille where we discuss both Star Trek Discovery AND The Orville here on the Fandom Podcast Network. On this show we take an in-depth look at each of these shows and discover that both of them can co-exist in today's fandom...as they introduce us to fresh, new and exciting stories, characters, galactic destinations and so much more! On this episode of DiscoVille, we discuss:
The Orville Episode 6
Krill: After defeating a Krill warship attacking a nearby colony, which left a fully functioning Krill shuttlecraft adrift in the debris, Captain Ed Mercer and Lt. Gordon Malloy are given a mission that is vital to culturally understanding the enemy. But what they discover on board a Krill Warship, tests both of their mettle as they have to choose between the lesser of two evils...or even possibly three.
Star Trek Discovery Episode 5
Choose Your Pain: En route back to the Discovery from a Starfleet debriefing, Captain Lorca is abducted by a Klingon D-7 and thrown into a prison cell with Harcourt Fenton "Harry" Mudd (played brilliantly by Rainn Wilson). Mudd reminds Lorca that the "little" people are tired of being caught in Starfleet's crossfire and maybe it was Starfleet's ARROGANCE to "boldly go" that may have forced the Klingons to push back in the first place.
Also on DiscoVille, we have some great selections for the Omega 13 device AND our Subspace Signals intercept a transmission from Social Media that is creating a disturbance amidst the fan communities, and has been for quite some time.
Star Trek is back on TV where it belongs, along with it's spiritual sister show The Orville...and many fans have embraced them both. Let's see what's out there! 
You can always find DiscoVille on these subspace channels:
• Fandom Podcast Network on: iTunes / Stitcher / Podbean / Google Play for Android Users.
• Instagram: FandomPodcastNetwork
If you would like to contact us directly you can Hail us through:
• Kevin on Twitter & Instagram: @spartan_phoenix
• Norman on Twitter @starfighter1701 and Instagram @socalswordfighter
• Kyle on Twitter @akylew & Instagram @akylefandom