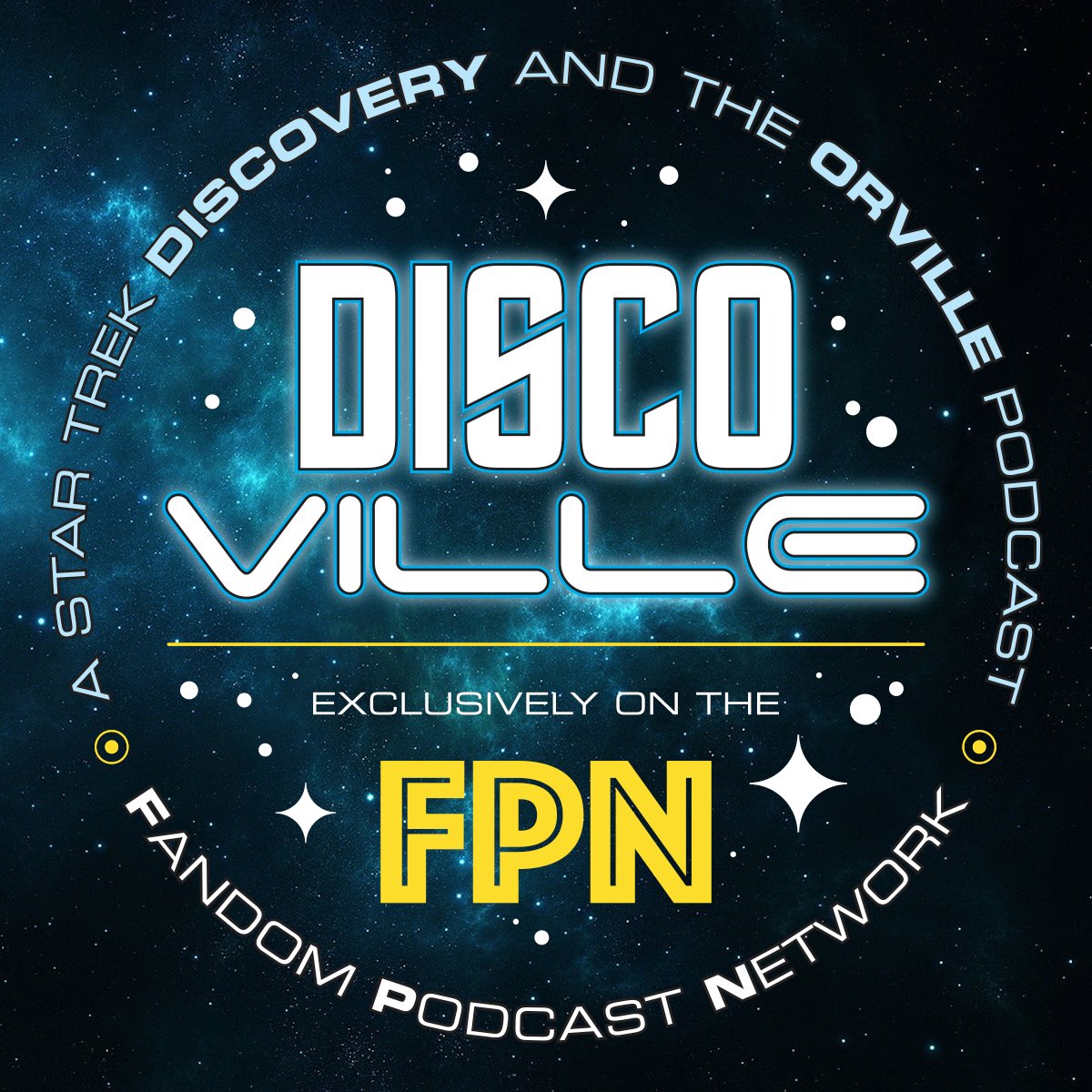 DiscoVille: A Star Trek DISCOVERY and THE ORVILLE Podcast
Episode 10: First Officer, Second Guesser?
Welcome to DiscoVille where we discuss both Star Trek Discovery AND The Orville here on the Fandom Podcast Network. On this show we take an in-depth look at each of these shows and discover that both of them can co-exist in today's fandom.
For this episode it is all about being NUMBER ONE! The FIRST OFFICER is the second most important role on a starship, next to the Captain...but in many ways, the MOST important role because of the pressure they can take OFF the Captain. At least that is what we are meant to believe. A SECOND-GUESSER is someone who attempts to anticipate or predict and in many ways, this is what a First Officer does to inform their Captain of every possible decision making angle. However, in both Star Trek DISCOVERY and The Orville, First Officers Michael Burnham and Kelley Grayson each have "second guessed" their respective captains and, especially in the case of Burnham, caused more harm than the intended good.
Sitting in with us in the Tactical Chair for this episode is our very special guest and co-founder of the Fandom Podcast Network - Kyle Wagner. And we have another fantastic round with The Omega 13 device and take a look at a very interesting topic for Subspace Signals about an ever escalating budget that may affect Star Trek Discovery moving forward.
Please also visit our TeePublic store where you can help support the Fandom Podcast Network while wearing your favorite show logos with pride! https://www.teepublic.com/user/fandompodcastnetwork
You can always find DiscoVille on these subspace channels:
• Fandom Podcast Network on: iTunes / Stitcher / Podbean / Google Play for Android Users.
• Twitter: @DiscoVillePod
• Now on Instagram!: @DiscoVillePod
• Kevin on Twitter & Instagram: @spartan_phoenix
• Norman on Twitter @starfighter1701 and Instagram @socalswordfighter
• Kyle on Twitter @akylefandom