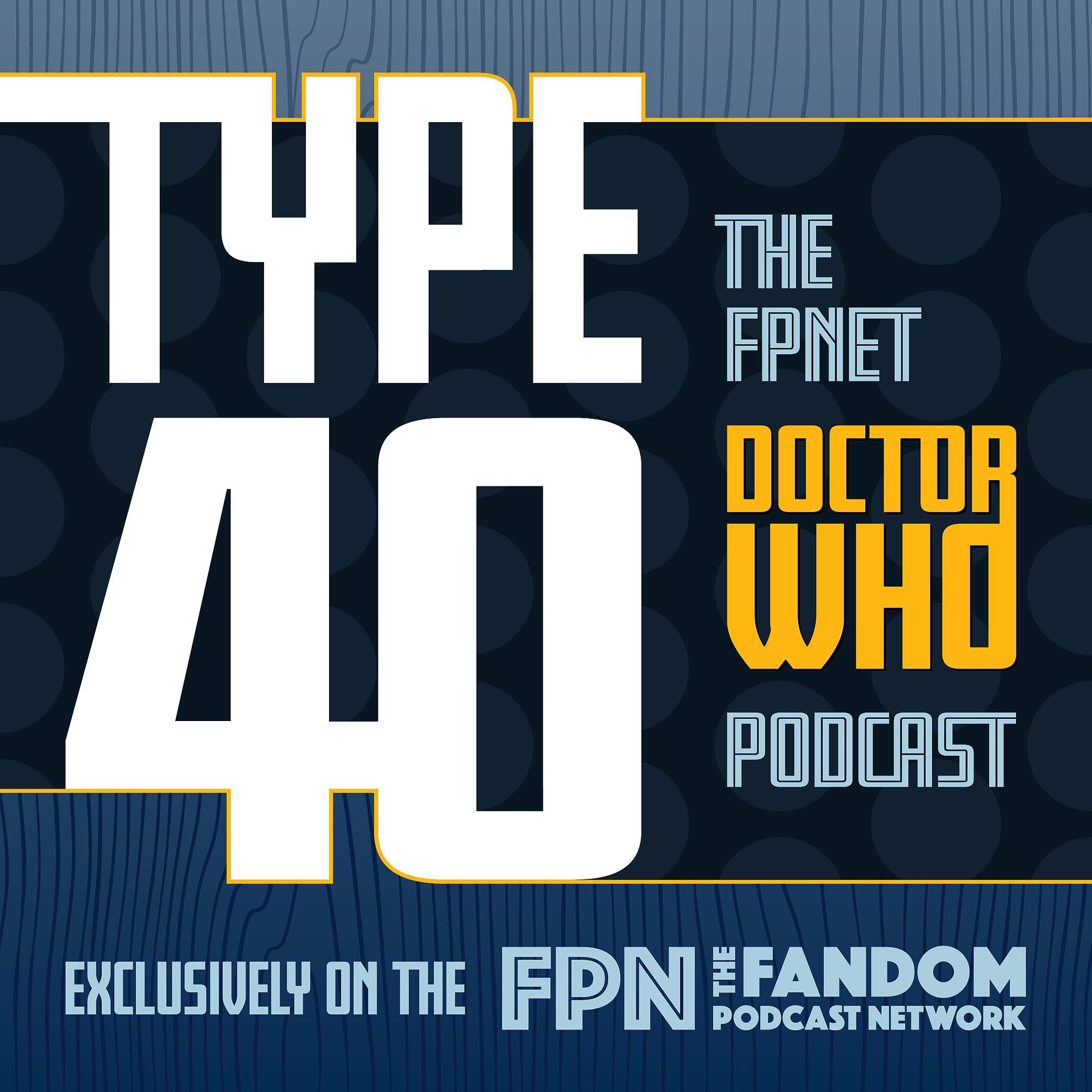 TYPE 40: A Doctor Who Podcast
Episode 16: The Witching Hour
Welcome to TYPE 40: A Doctor Who Podcast here on The Fandom Podcast Network! On this podcast, we will take an in-depth and closer look at this beloved television series that has shaped the landscape of science fiction for over five decades. Continuing our reviews of the newest season and starring Jodie Whittaker as the Doctor.
Two-man coven, hosts Kyle and Dan set the controls for Lancashire in the reign of King James I to review Series 11's tale of ducking and covering. Will "The Witchfinders" charm them or be cast to the flames? Wicked! Plus there's more Doctor Who DVD and Blu-ray release dates for your internal chronometer.....
Not only that but we've monstrous talk when Dan meets costume finder and curator of The Museum of Classic Science Fiction, Neil Cole. What drives a fan to take their obsession to the next level and then some? Whatever happened to the Garm and where on Earth do you display such things? Listen to this newest TYPE 40: A Doctor Who Podcast for a window in on this essential check-in for genre fans.
Neil Cole's Adventures in Science Fiction: Museum of Classic Sci-Fi
http://www.museumofclassicsci-fi.com/?fbclid=IwAR1L_I2QSCjvtZBJPvuuoOZDevyIzbaEJ_itTmXmXUQ0AeP89S0EYJiWXE8
You can always find TYPE 40: A Doctor Who Podcast on:
• The FPNet Master Feed @Fpnet.podbean.com
• FPNet on Podbean app
• Fandom Podcast Network on: iTunes, Stitcher, Podbean, & Google Play
• Instagram: FandomPodcastNetwork & type40drwho
• Facebook: TYPE 40: A Doctor Who Fandom Podcast: https://www.facebook.com/groups/260772444477700/
If you would like to contact us directly you can:
• Email: type40drwho@gmail.com
• Twitter: @type40drwho
• Instagram: @type40drwho
• Norman on Twitter @starfighter1701 and Instagram @socalswordfighter
• Kyle on Twitter @AKyleW Instantgram @Akylefandom
• Dan on Instagram: @danhadley_
TeePublic Store:
Help support the Fandom Podcast Network and wear some of their fantastic original designs and logos on t-shirts, mugs, hats and more from Tee Public Go to: https://www.teepublic.com/user/fandompodcastnetwork or just search Fandom Podcast Network to find our storefront.
iTunes: 
Please search Fandom Podcast Network on iTunes and leave us a review so new fans can find us easier. We LOVE 5 star reviews of course, but we love feedback in general! 
Please listen to our other awesome podcasts on the Fandom Podcast Network:
Master Feed: https://fpnet.podbean.com/
Blood of Kings: A Highlander Podcast
Culture Clash: The FPN Weekly Pop Culture Podcast
Couch Potato Theater: The Guilty Pleasure Favorites Podcast
Time Warp: The Fandom Flashback Podcast
The Endzone: An (Unofficial) NFL Podcast
Good Evening: An Alfred Hitchcock Podcast
DiscoVille: A Star Trek Discovery and The Orville Podcast
Hair Metal: The Hair Metal Podcast