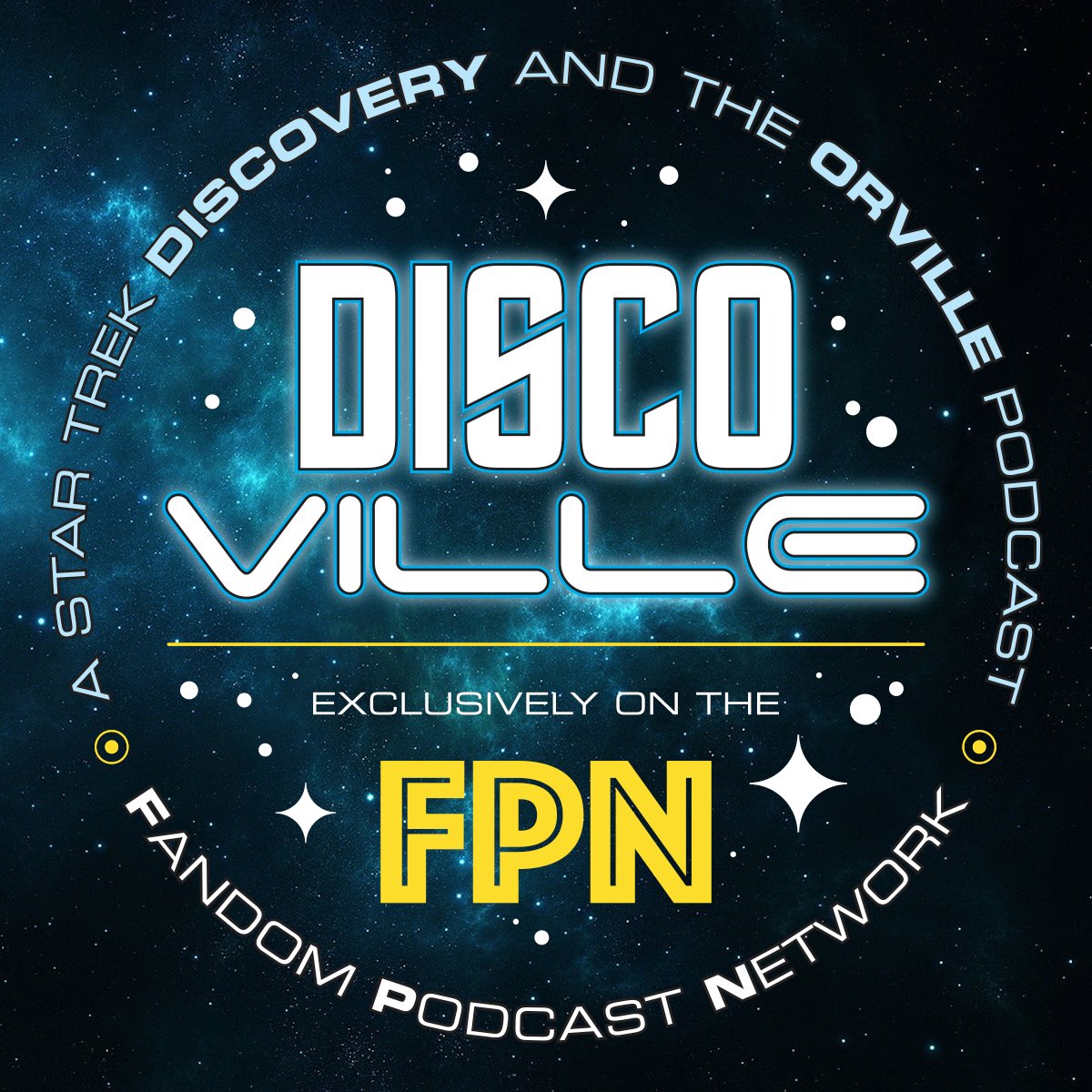 DiscoVille: A Star Trek DISCOVERY and THE ORVILLE Podcast
Episode 32: A docking in Spaceport for a new crew and the next Mission
Welcome to DiscoVille where we discuss both Star Trek DISCOvery AND The OrVILLE here on the Fandom Podcast Network. On this show we take an in-depth look at each of these shows and discover that both of them can co-exist in today's fandom...as they introduce us to fresh, new and exciting stories, characters, galactic destinations and so much more!
In this episode of DiscoVille the ship takes on a new look as Norman Lao has moved on to a new assignment and some new crew join Kevin Rietzel and Kyle Wagner on the continuing mission to bring you the latest on Discovery and The Orville.  With that we welcome two very familiar faces to the crew in Amy Nelson and Hayley  Stoddart!
The new crew is here and we begin our briefing with a look ahead to both season 2 of The Orville (Dec. 30) and season 2 of Star Trek: Discovery (Jan. 17, 2019).  We discuss the build up to both seasons and what we are looking forward to after such a long break between seasons as well as what might be changing with them as well.
From there we intercept some subspace signals and discuss the two most recent Short Trek's Calypso and The Brightest Star.
It is a new crew but with the same continuing mission to bring you the best coverage of Discovery and The Orville so join us as we get ready to leave spaceport for new seasons and adventures!
You can always find DiscoVille on these subspace channels:
- Fandom Podcast Network on: iTunes / Stitcher / Podbean / Google Play for Android Users.
- Twitter: @DiscoVillePod
- Instagram: @DiscoVillePod
If you would like to contact us directly you can Hail us through:
- Amy on Twitter @MissAmyNelson
- Hayley on Twitter @trekkie01D
- Kyle on Twitter @AkyleW and Instagram @akylefandom
- Kevin on Twitter and Instagram @spartan_phoenix
iTunes: Please leave us a review on iTunes so new fans can find us easier. We LOVE 5 star reviews of course, but we love feedback in general!
Please listen to our other awesome podcasts on the Fandom Podcast Network:
Blood of Kings: A Highlander Podcast
Culture Clash: The FPN Weekly Pop Culture Podcast
Couch Potato Theater: The Guilty Pleasure Favorites Podcast
Time Warp: The Fandom Flashback Podcast
The Endzone: An (Unofficial) NFL Podcast
Good Evening: An Alfred Hitchcock Podcast
DiscoVille: A Star Trek Discovery and The Orville Podcast
Hair Metal: The Hair Metal Podcast