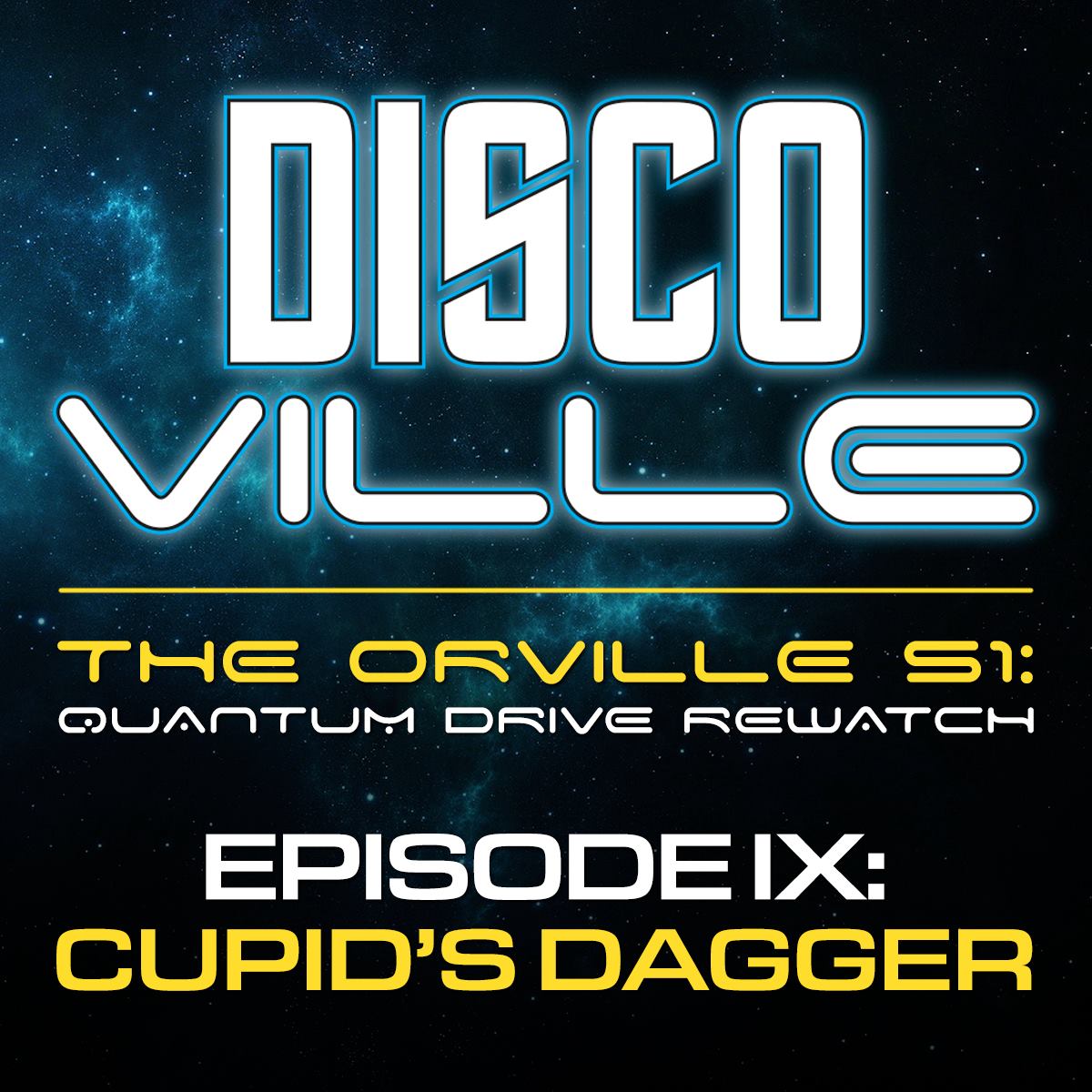 Welcome to DiscoVille where we discuss both Star Trek DISCOvery AND The OrVILLE here on the Fandom Podcast Network. On this show we take an in-depth look at each of these shows and discover that both of them can co-exist in today's fandom...as they introduce us to fresh, new and exciting stories, characters, galactic destinations and so much more!
Join Norman, Kyle and returning ambassador Amy Nelson as they continue the QUANTUM DRIVE RE-WATCH of the Orville with episode 9 CUPID'S DAGGER!
This episode opens up with what may possibly be the single greatest moment in the entire first season...
Karaoke night on The Orville was about to reach EPIC proportions as Lt. Commander Bortas took to the stage…DEMANDING silence and attention. However the festivities were cut short as Admiral Halsey ordered ED, KELLY and THE ORVILLE to negotiate a temporary truce regarding the Navarian - Bruidian Conflict over territorial rights to the Planet Lapovius. Both races have agreed to a neutral Union Foresnic Archaeologist to verify DNA found on an ancient artifact on Lapovius that may be the key to which race first colonized the planet. However, tensions escalate from smoldering to explosive, but this time between ED and KELLY as the forensic archeologist assigned to this mission is none other than our favorite Retepsian lothario DARULIO…who Ed found Kelly in bed with nearly a year ago. 
After our Quantum Drive Rewatch the crew of Discoville look at some Item's coming out that might make some great gifts this upcoming holiday season!
There's no better way to pass the time waiting for Season Two...than with a comprehensive and in-depth look at each and every episode of Season One so let's...ENGAGE THE QUANTUM DRIVE!!!
You can always find DiscoVille on these subspace channels: