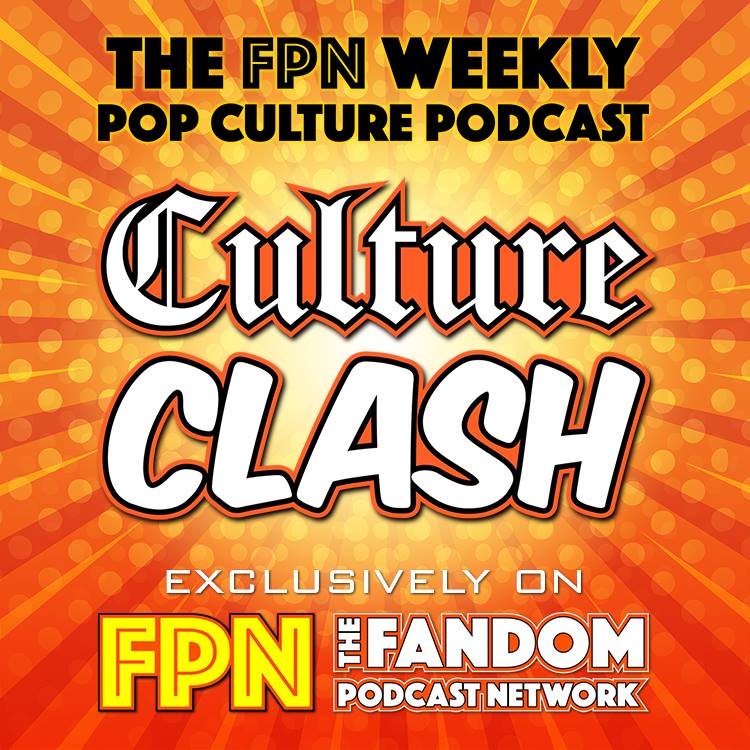 Culture Clash 99  One away from 100 and the Return of Din and F-105
In this the 99th Edition of Culture Clash we all wanna be rockstars and Din of F-105 returns to discuss the release of his new album, the upcoming tour and to have a deep philosophical discussion on Star Wars and the Last Jedi with Kevin.
https://f105.bandcamp.com
https://skysinger.wixsite.com/f105
https://itunes.apple.com/us/album/f-105/1405101361
Things also get a little blinded by Science as we discuss the 1985 "Science Trilogy" and the end of the Big Bang Theory.  Kyle loses his mind over the possible return of Veronica Mars to Hulu.  We also take a look into the happenings in the Arrowverse, Danny Boyle leaving Bond, the Ben Affleck news and a few other tidbits.
In Buy it, Stream it or Unsee it we dive into the following
Mile 22 and Crazy Rich Asians
Last episode Kevin brought back the Video Vault and this week Kyle counters with a new edition of Kyle's Cloud focusing on the 2011 martial arts/action film The Raid: Redemption.
All this plus Kyle's Killjoys quote of the week and so much more on your home for Fandom News, Reviews and whatever other crazy stuff we can come up with, Let's do this thing!
Fandom Podcast Network Contact Info / How to contact & find us:
- FPNet on Podbean app
- Fandom Podcast Network on: iTunes / Stitcher / Podbean / Google Play
- Facebook: Fandom Podcast Network
- Email: fandompodcastnetwork@gmail.com
- Instagram: FandomPodcastNetwork 
- Twitter: @fanpodnetwork
- Kyle on Twitter: @AKyleW Instantgram: Akylefandom
- Kevin on Twitter: @spartan_phoenix & Instagram
Tee Public:
iTunes: Please leave us a review on iTunes so new fans can find us easier. We LOVE 5 star reviews of course, but we love feedback in general!
Please listen to our other awesome podcasts on the Fandom Podcast Network:
Blood of Kings: A Highlander Podcast
Culture Clash: The FPN Weekly Pop Culture Podcast
Couch Potato Theater: The Guilty Pleasure Favorites Podcast
Time Warp: The Fandom Flashback Podcast
The Endzone: An (Unofficial) NFL Podcast
Good Evening: An Alfred Hitchcock Podcast
DiscoVille: A Star Trek Discovery and The Orville Podcast
Hair Metal: The Hair Metal Podcast