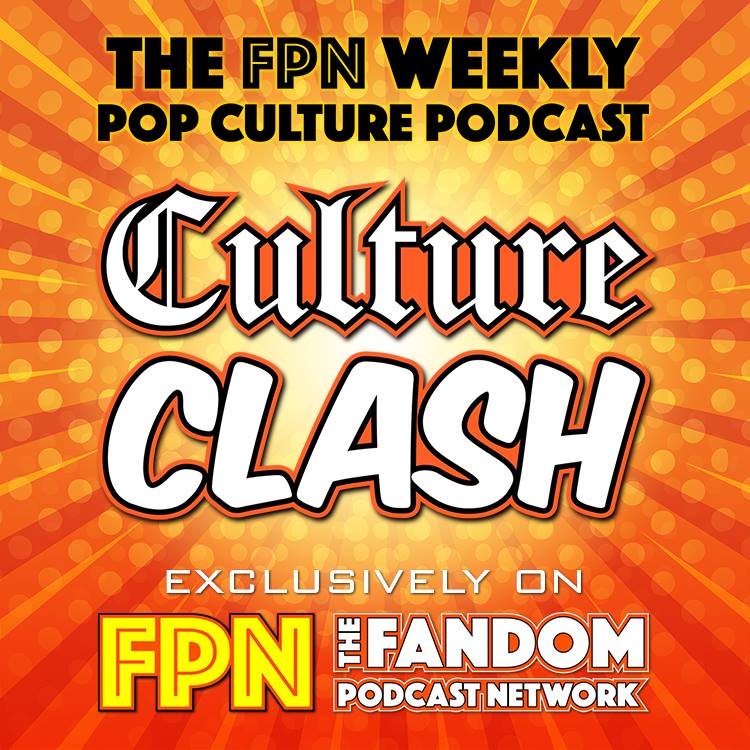 Culture Clash 98: Live Long, Prosper and Always go fishing with Jason Statham
In this weeks Clash Kevin and Kyle discuss the newest actor to take on the iconic role of Spock, plus a discussion on are Michael Bay Film's good? (That is for you Matt Clifton).  Also in Buy it, Stream it or Unsee it, how does The Meg hold up? Did Voltron: Legendary Defender jump the shark? Plus we take the dust off Kevin's Video Vault and discuss all things Tin Tin.  Finally we have added a new edition to the FPNet basement as Kyle has added the basement arcade, this week we use our magic quarters to access the NES Classic, the Uncharted Series and Kevin get's ready to explore No Man's Sky.  Once again we are filled with the Fandom news, reviews and whatever else we can come up with.  Let's do this thing!
Let's News

There is a new Spock in the Final Frontier

Is Star Trek 4 In Trouble?

Wonder Woman could WRECK the Internet

Streaming, Streaming and more Streaming (Punisher and Runaways)

A Netflix Ryan Reynolds, Michael Bay Joint project (and are Michael Bay Movies good?)
Buy it, Stream it or Unsee it

The Meg

Voltron Legendary Defender Season 7

BlackKklansman
Kevin's Video Vault
The FPNet Basement Arcade

The NES Classic

Uncharted Series

No Man's Sky
Fandom Podcast Network Contact Info / How to contact & find us:
- FPNet on Podbean app
- Fandom Podcast Network on: iTunes / Stitcher / Podbean / Google Play
- Facebook: Fandom Podcast Network
- Email: fandompodcastnetwork@gmail.com
- Instagram: FandomPodcastNetwork 
- Twitter: @fanpodnetwork
- Kyle on Twitter: @AKyleW Instantgram: Akylefandom
- Kevin on Twitter: @spartan_phoenix & Instagram
Tee Public:
iTunes: Please leave us a review on iTunes so new fans can find us easier. We LOVE 5 star reviews of course, but we love feedback in general!
Please listen to our other awesome podcasts on the Fandom Podcast Network:
Blood of Kings: A Highlander Podcast
Culture Clash: The FPN Weekly Pop Culture Podcast
Couch Potato Theater: The Guilty Pleasure Favorites Podcast
Time Warp: The Fandom Flashback Podcast
The Endzone: An (Unofficial) NFL Podcast
Good Evening: An Alfred Hitchcock Podcast
DiscoVille: A Star Trek Discovery and The Orville Podcast
Hair Metal: The Hair Metal Podcast