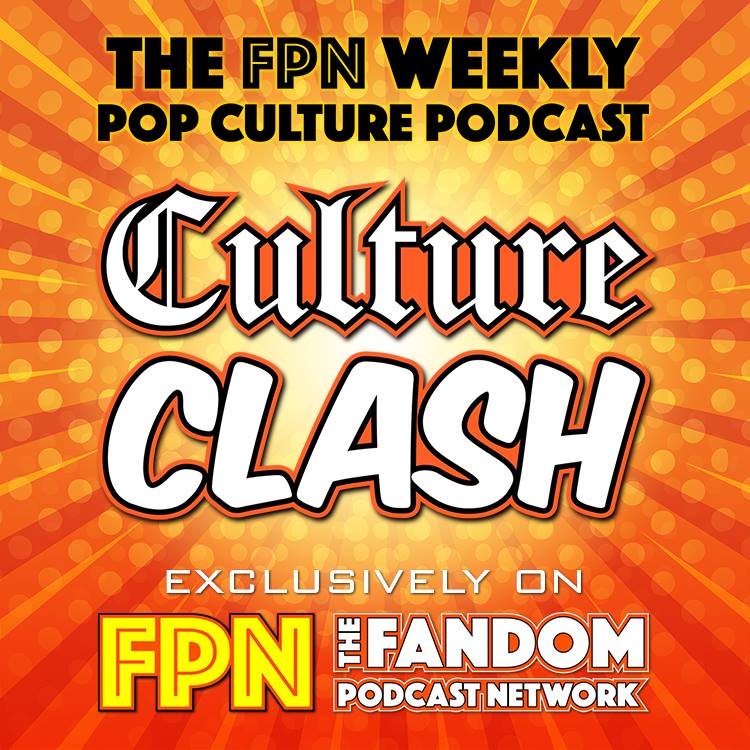 Culture Clash 97: Streaming, Picard, Repair and the Rock (Make it so!)
Kyle has had to effect some repairs on Kevin this week after his breaking caused by The Rock and the Jungle Cruise, but even with the limited tools and budget Kevin is set and ready to go with a few Improvements!
It is a week filled with a ton of news including but not up to the major news coming out of Las Vegas over the weekend, yet more streaming news and the retirement of an acting legend to say the least.  In Buy It, Stream It or Unsee It we look at what might be the best feel good in your heart movie of the year (really it is just allergies) and one that we both agree might be the must see film of the year.
All of this plus the News, Reviews and Crazy Clash stuff we can fill a podcast with so Let's Do This Thing!
(Also warning both Kevin and Kyle might sing in this episode the Fandom Podcast Network apologizes in advance)
Let's News

Picard is Back!

We have a Batwoman!

How much for that Star Wars TV show in the window?

Streaming, Streaming and more Streaming (Disney, Netflix and CBS All Access)

A Legend retires and an 80's TV icon leaves us
Buy it, Stream it or Unsee it

Disney's Christopher Robin

The Darkest Minds
Oh and Kyle's Killjoy's quote is back
Fandom Podcast Network Contact Info / How to contact & find us:
- FPNet on Podbean app
- Fandom Podcast Network on: iTunes / Stitcher / Podbean / Google Play
- Facebook: Fandom Podcast Network
- Email: fandompodcastnetwork@gmail.com
- Instagram: FandomPodcastNetwork 
- Twitter: @fanpodnetwork
- Kyle on Twitter: @AKyleW Instantgram: Akylefandom
- Kevin on Twitter: @spartan_phoenix & Instagram
Tee Public:
iTunes: Please leave us a review on iTunes so new fans can find us easier. We LOVE 5 star reviews of course, but we love feedback in general!
Please listen to our other awesome podcasts on the Fandom Podcast Network:
Blood of Kings: A Highlander Podcast
Culture Clash: The FPN Weekly Pop Culture Podcast
Couch Potato Theater: The Guilty Pleasure Favorites Podcast
Time Warp: The Fandom Flashback Podcast
The Endzone: An (Unofficial) NFL Podcast
Good Evening: An Alfred Hitchcock Podcast
DiscoVille: A Star Trek Discovery and The Orville Podcast
Hair Metal: The Hair Metal Podcast