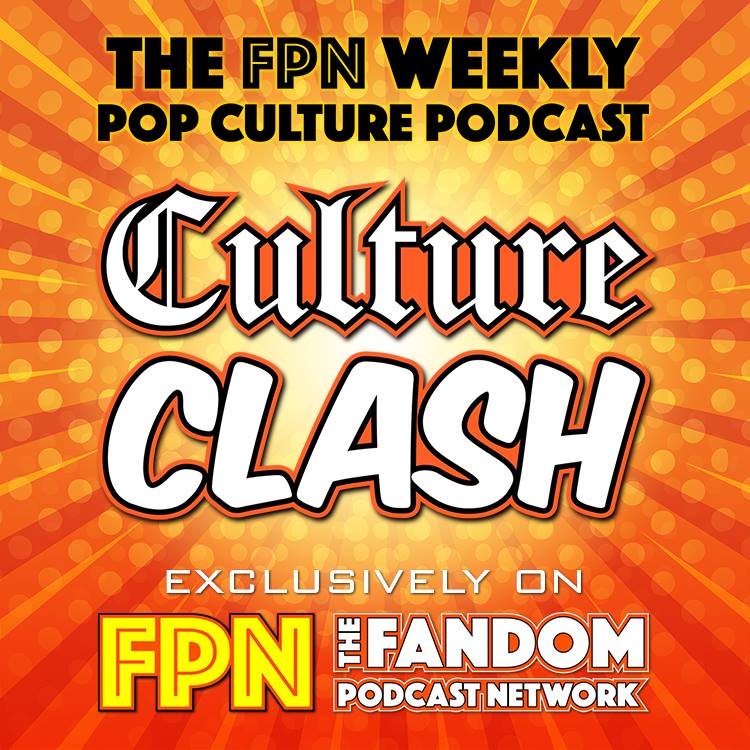 This week on Culture Clash Kevin and Kyle look back at May the 4th be with you events and announcements as well as the final episode of Clone Wars and some general Star Wars thoughts.
They also weigh in on the developing stand off between Movie Theaters and Universal Studio's over VOD release times.
In Let's News the following things come up
The World's Strongest Man
The Tiger King getting Caged
In Buy It, Stream It or Unsee It we take a Dive Underwater, Join in for the search for some Artifacts, hit the way back machine to 1988, see what Normal People do and visit Hollywood.
Finally the movie challenge is back for another round as Kyle took on American Ultra while Kevin took on #realcohost Alex Autrey's challenge of DC Cab!
Happy Mother's Day to all you Mom's out there and for you LET'S DO THIS THING!
- FPNet on Podbean app
- Fandom Podcast Network on: Apple Podcasts / Stitcher / Podbean / Google Play / Spotify / Iheartradio
- Facebook: Fandom Podcast Network
- Email: fandompodcastnetwork@gmail.com
- Instagram: FandomPodcastNetwork 
- Twitter: @fanpodnetwork
- Kyle on Twitter: @AKyleW Instantgram: Akylefandom
- Kevin on Twitter: @spartan_phoenix & Instagram
Please help support the Fandom Podcast Network through reviews on Apple Podcasts / iTunes and our Fandom Podcast Network Store on Tee Public. 
Apple Podcasts / iTunes:
Please leave us a review on Apple Podcasts so new fans can find us easier. Search FANDOM PODCAST NETWORK on Apple Podcasts, and leave a review for Time Warp. We LOVE 5 star reviews of course, but we love feedback in general!
Fandom Podcast Network Tee Public Store:
Get Your Fandom Podcast Network and Couch Potato Theater Merchandise on Tee Public! Please visit our TeePublic store where you can help support the Fandom Podcast Network while wearing your Couch Potato Theater and other awesome Fandom Podcast Network favorite show logos with pride!
Tee Public Store: https://www.teepublic.com/user/fandompodcastnetwork 
Please listen to our other awesome podcasts on the Fandom Podcast Network: