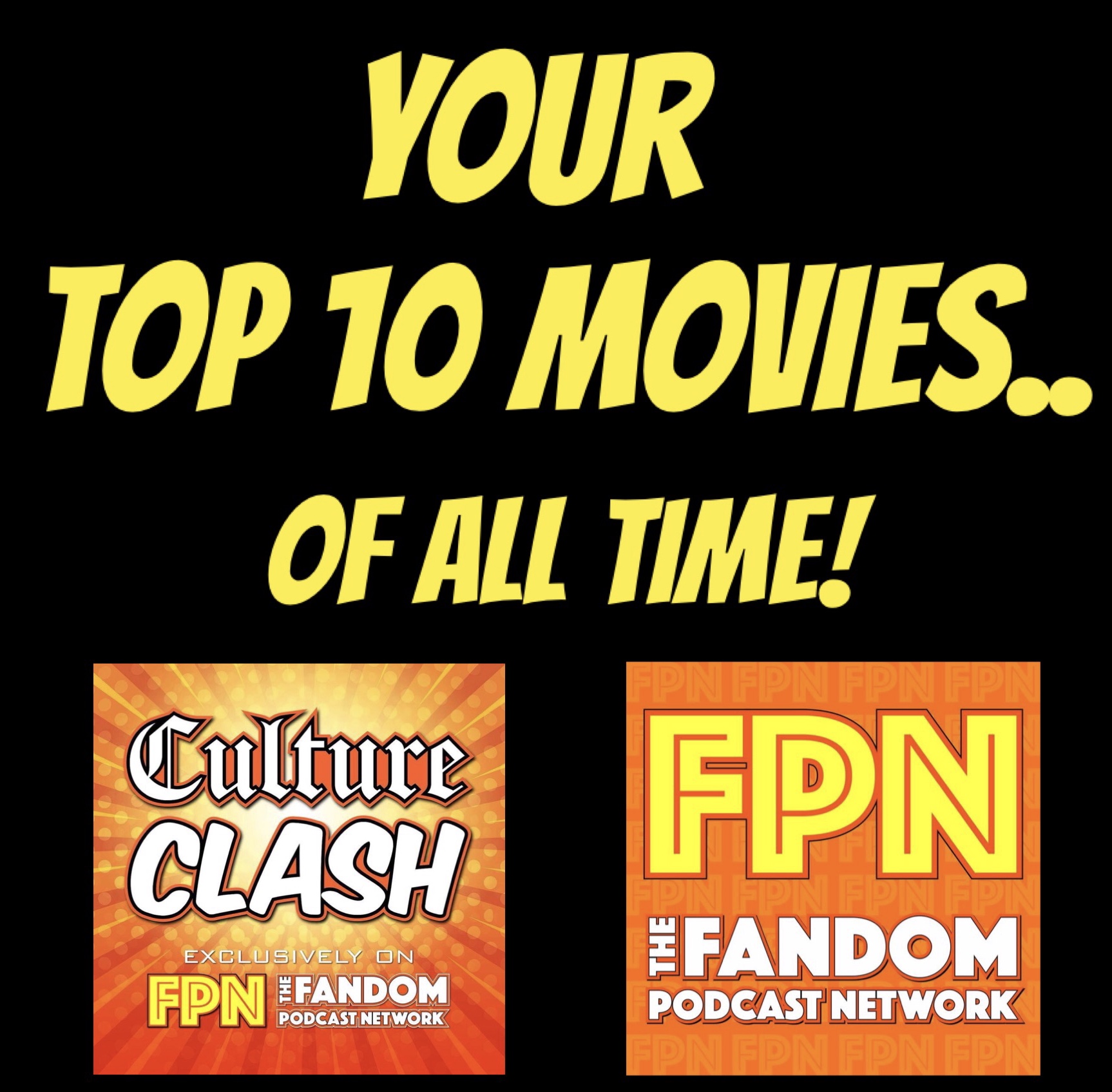 Culture Clash 162: Our Personal Top 10 Movies of all time!
COVID-19 might have us feeling trapped or low but Kevin and Kyle are here to feed your ears with a very special edition of Culture Clash.  Yes we talk about what is happening in the world and how it is effecting how we spend our fandom time but we put a challenge out to the listener's to come up with you personal Top 10 movie lists and you responded in kind!  
This episode we read those list and they guys also announce their personal top ten movie's lists.  There are no wrong answers and maybe it will inspire all of us to find something new to check out with the extra time on our hands.  For now thanks to all who contributed and LET'S DO THIS THING!!!
- FPNet on Podbean app
- Fandom Podcast Network on: Apple Podcasts / Stitcher / Podbean / Google Play / Spotify / Iheartradio
- Facebook: Fandom Podcast Network
- Email: fandompodcastnetwork@gmail.com
- Instagram: FandomPodcastNetwork 
- Twitter: @fanpodnetwork
- Kyle on Twitter: @AKyleW Instantgram: Akylefandom
- Kevin on Twitter: @spartan_phoenix & Instagram
Tee Public:
iTunes: Please leave us a review on iTunes so new fans can find us easier. We LOVE 5 star reviews of course, but we love feedback in general!
Please listen to our other awesome podcasts on the Fandom Podcast Network:
Blood of Kings: A Highlander Podcast
Culture Clash: The FPN Weekly Pop Culture Podcast
Couch Potato Theater: The Guilty Pleasure Favorites Podcast
Time Warp: The Fandom Flashback Podcast
The Endzone: An (Unofficial) NFL Podcast
Good Evening: An Alfred Hitchcock Podcast
The Union Federation: A Star Trek and The Orville Podcast
Hair Metal: The Hair Metal Podcast