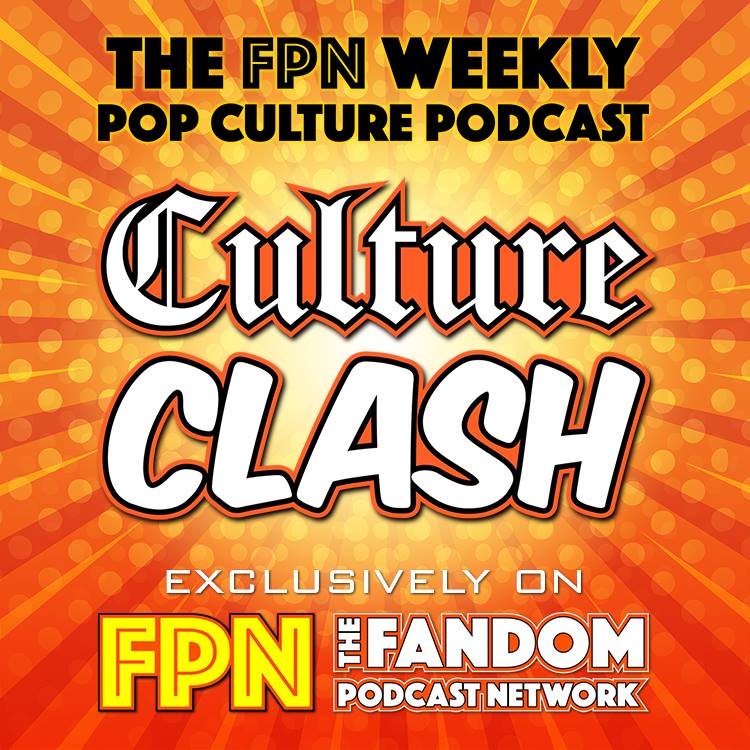 Culture Clash 157: The Clashes 2020!
That's right it is time once again here at Culture Clash for the CLASHIES! (otherswise known as Kevin and Kyle's Oscar picks).  The guys have their best tux T-Shirts on and make all the pics for the upcoming Academy Awards but there is so much more than that.  
In the news the Clash looks back at the Super Bowl's ad's, have a discussion about the current state of the Star Wars Kenobi series, talk about the announcement of release date's for Mandolorian Season 2, Falcon and Winter Soldier as well as WandaVision.  Throw in a bit of Indiana Jones, Fast 9 and The Lost Boys and the news is full.  Plus a Oscar worthy edition of Buy It, Stream it or Unsee it as Kevin talks Bombshell, Parasite and Judy plus a flashback to Scott Pilgrim toLet's do this thing!
- FPNet on Podbean app
- Fandom Podcast Network on: iTunes / Stitcher / Podbean / Google Play / Spotify
- Facebook: Fandom Podcast Network
- Email: fandompodcastnetwork@gmail.com
- Instagram: FandomPodcastNetwork 
- Twitter: @fanpodnetwork
- Kyle on Twitter: @AKyleW Instantgram: Akylefandom
- Kevin on Twitter: @spartan_phoenix & Instagram
Tee Public:
iTunes: Please leave us a review on iTunes so new fans can find us easier. We LOVE 5 star reviews of course, but we love feedback in general!
Please listen to our other awesome podcasts on the Fandom Podcast Network:
Blood of Kings: A Highlander Podcast
Culture Clash: The FPN Weekly Pop Culture Podcast
Couch Potato Theater: The Guilty Pleasure Favorites Podcast
Time Warp: The Fandom Flashback Podcast
The Endzone: An (Unofficial) NFL Podcast
Good Evening: An Alfred Hitchcock Podcast
The Union Federation: A Star Trek and The Orville Podcast
Hair Metal: The Hair Metal Podcast