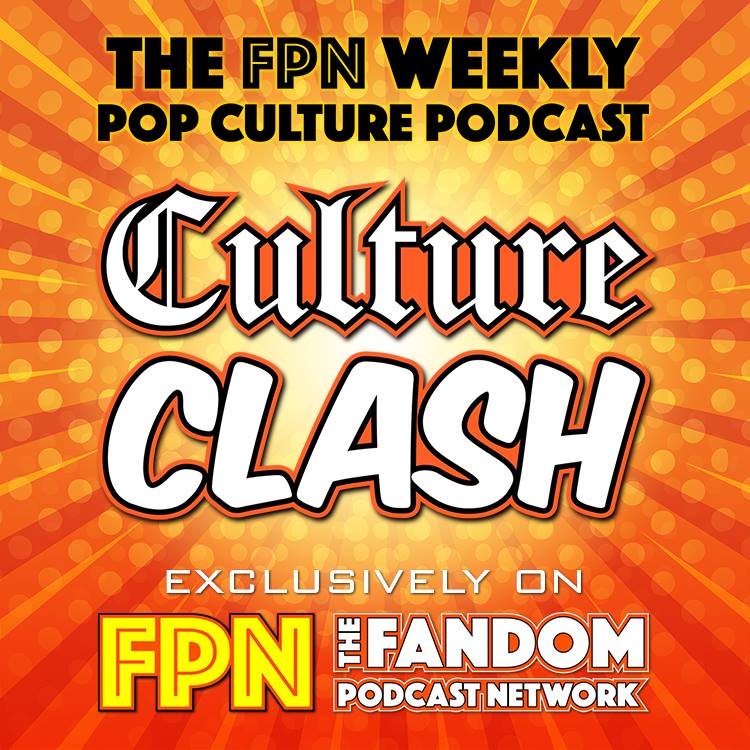 Culture Clash 148: Mando Fever +
The Clash is back!  Yeah we took a couple of weeks off to train for the upcoming release of Disney+ but it is here and with it comes so many good things but first and foremost out of the gate Kevin and Kyle have a bad case of Mando fever!
This week we take a look at our first experience with Disney+ and what we like and maybe think is still missing from this HUGE streaming service launch.
We Let's News things discussing a possible Friends reunion happening, could Chris Evans down the Red, White and Blue again, talk on the Obi-Wan series from the writer himself and a trip to Fantasy Island no one may want to take.
We then decided if a few things are worth your Buy it, Stream it or Unsee it, including Terminator: Dark Fate, Doctor Sleep, HBO's His Dark Materials and Whamaggedon warnings about Last Christmas!
Finally Mandowatch 2019 begins, and while the guys over at What A Piece of Junk deep dive on all things Star Wars there is enough Mandolorian to go around as Kevin and Kyle share their thoughts on this first ever episode of Star Wars live action TV!
Let's do this thing!
- FPNet on Podbean app
- Fandom Podcast Network on: iTunes / Stitcher / Podbean / Google Play / Spotify
- Facebook: Fandom Podcast Network
- Email: fandompodcastnetwork@gmail.com
- Instagram: FandomPodcastNetwork 
- Twitter: @fanpodnetwork
- Kyle on Twitter: @AKyleW Instantgram: Akylefandom
- Kevin on Twitter: @spartan_phoenix & Instagram
- Scott Baughman on Twitter: @ScotticusMax / Instagram: @darik_grey
Tee Public:
iTunes: Please leave us a review on iTunes so new fans can find us easier. We LOVE 5 star reviews of course, but we love feedback in general!
Please listen to our other awesome podcasts on the Fandom Podcast Network:
Blood of Kings: A Highlander Podcast
Culture Clash: The FPN Weekly Pop Culture Podcast
Couch Potato Theater: The Guilty Pleasure Favorites Podcast
Time Warp: The Fandom Flashback Podcast
The Endzone: An (Unofficial) NFL Podcast
Good Evening: An Alfred Hitchcock Podcast
The Union Federation: A Star Trek and The Orville Podcast
Hair Metal: The Hair Metal Podcast