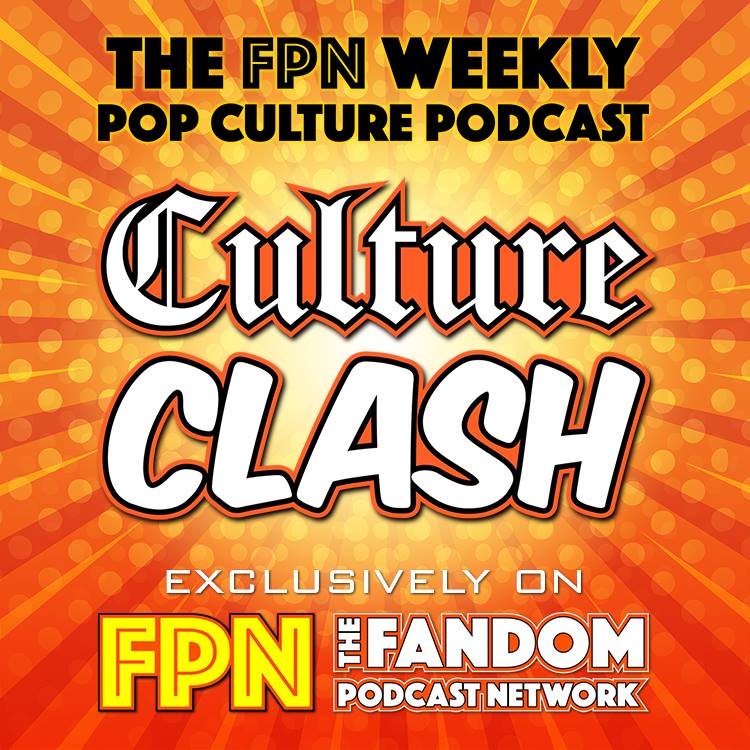 Culture Clash 136: Covering Comic Con, Remembering Rutger and Scott meets the FPNet Gremlins
We tried to warn him, don't feed them after midnight, don't expose them to direct sunlight, never ever get them wet and KEEP THEM OUT OF THE STUDIO!  Unfortunately Scott did not listen but he fought through a few technical difficulties to join Kevin and Kyle on this weeks jam packed Culture Clash.
This week we open up remembering a fandom Legend as we pay our respects to Rutger Hauer and his many contributions to fandom.
From there it is a deep dive into the news from San Diego comic con as we cover the Huge News from both Marvel and Star Trek that came from Hall H as well as several other announcements that made it a very eventful show.  We also discuss Tom Hanks becoming another american legend.  In buy it, stream it or unsee it we hit up the Lion King and a couple of other interesting films Kevin has seen while Kyle discusses his binge watch of Veronica Mars season 4!
We gotta get back to rounding up those Gremlins so enjoy while we do this thing!
Let's Do This Thing!
- FPNet on Podbean app
- Fandom Podcast Network on: iTunes / Stitcher / Podbean / Google Play / Spotify
- Facebook: Fandom Podcast Network
- Email: fandompodcastnetwork@gmail.com
- Instagram: FandomPodcastNetwork 
- Twitter: @fanpodnetwork
- Kyle on Twitter: @AKyleW Instantgram: Akylefandom
- Kevin on Twitter: @spartan_phoenix & Instagram
Tee Public:
iTunes: Please leave us a review on iTunes so new fans can find us easier. We LOVE 5 star reviews of course, but we love feedback in general!
Please listen to our other awesome podcasts on the Fandom Podcast Network:
Blood of Kings: A Highlander Podcast
Culture Clash: The FPN Weekly Pop Culture Podcast
Couch Potato Theater: The Guilty Pleasure Favorites Podcast
Time Warp: The Fandom Flashback Podcast
The Endzone: An (Unofficial) NFL Podcast
Good Evening: An Alfred Hitchcock Podcast
DiscoVille: A Star Trek Discovery and The Orville Podcast
Hair Metal: The Hair Metal Podcast